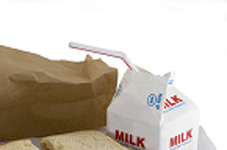 Analyst and market watcher Mintel predicts five key changes to consumer behavior and how businesses can thrive
AROUND the world, people have been shaken into uncertainty by the economic crisis. But the recent US presidential election has given rise to feelings of hope and optimism. As a backlash against the fast pace of the modern world, people will try to take greater control of their lives and find pleasure in the simple things. Faced with financial insecurity, shoppers will seek out businesses and products they feel they can trust. And although they will cut back on spending, people will continue to treat themselves to little luxuries and fun activities. "People around the world are feeling insecure and are already looking to re-establish a sense of stability in their lives," commented Joan Holleran, director of research at Mintel. "In the coming year, it will be more important than ever for businesses to respond quickly and creatively to changing consumer needs and desires, as we all become more selective in how we spend our money." In 2009, Mintel sees five major ways that consumers will adapt and make the best of next year.
You are in control
Over the years, people have become more confident and demanding about how they live their lives and spend their money. Even as a recession hits, they will want to stay in control of their choices, wherever they can. Consumers will seek out products and services that give them exactly what they want, when they want it, especially as their budgets tighten. And the Internet will be key. It shows people every option available and gives them the power to demand more, while also allowing them to influence others through user reviews and feedback. What it means for businesses: Manufacturers will respond with products that suit people's specific needs and lifestyles. "Those companies that give consumers precisely what they want or give them the freedom to customize their purchases will do well. Companies that fail to do this will see consumers walk away," said Holleran. In addition, Baby Boomers will be of particular interest to businesses. Companies will move beyond traditional "old age" products and services to ones that embrace the active, healthy lifestyles of many older consumers.
Simplify and purify
Faced with fast-paced modern life, many people will continue to look for convenience and simplicity. And as people take control of their everyday lives, they will also demand that companies communicate with them honestly and openly. From understandable ingredients to clear company practices, consumers will want complete transparency when it comes to the products they buy. Nostalgic skills such as cooking at home, sewing and gardening will become increasingly popular. As an added benefit, these home-based activities will also help people stretch their budgets further.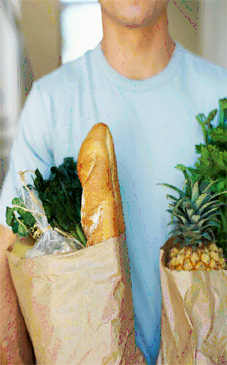 What it means for businesses: As consumers look for more authentic, easy-to-understand products, companies will market their brands in a simpler, more direct way. Fresh, clean and pure will become essential values, as manufacturers focus on clear ingredient labels and product positioning. "Simplicity and convenience are the ultimate goals. Brands that can communicate what they really stand for and show how they can make life easier will earn consumers' trust and loyalty," Holleran said. Additionally, with people "cocooning" in their homes to save money, companies will create better products for dining, relaxing and entertaining at home.
Rebuilding trust
Today's consumers have high standards and will demand value for money, as well as consistently high levels of quality, safety and service. Crumbling economic markets, food scares and
Adidas Crazy 1 ADV