FrieslandCampina, one of the world's leading dairy companies, was a recipient of the Winsemius Award for Sustainability & Innovation 2017 in the Food and Nutrition category.
The award is for innovation behind FrieslandCampina's Friso Online e-commerce platform which was launched in 2015. For 2017, the channel is projected to constitute about 20% of Friso's sales in Singapore. Friso Online allows consumers in Singapore to purchase Friso baby products from the dedicated site, offering free delivery and a host of different rewards. The Friso brand is now the leading baby formula brand online.
The adoption of a 'test and optimize' strategy in the development and management of the platform has enabled a critical understanding of user preferences, allowing FrieslandCampina to both customise and adapt the platform to provide the best possible user experience, as well as generate insight that can inform business decisions.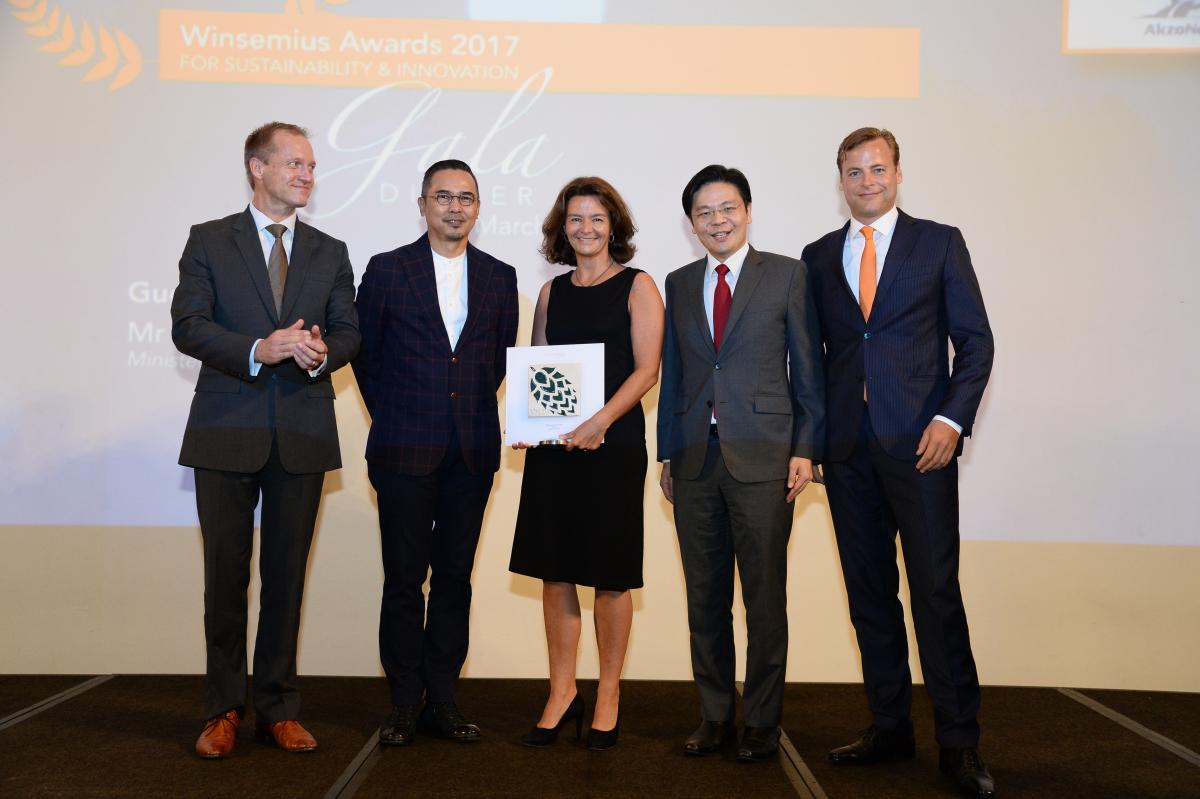 FrieslandCampina's Friso e-commerce portal has won in the 'Food and Nutrition' category of the 2017 Winsemius Award for Sustainability & Innovation. The awards were presented by the Dutch Chamber of Commerce in Singapore (Photo: FrieslandCampina)
Commenting on the award win, Mr. Piet Hilarides, Chief Operating Officer, Consumer Products Asia, FrieslandCampina said: "We are pleased to be presented this award, which highlights our Dutch heritage in innovation and sustainability.
"We are very proud that Friso has become a household name amongst consumers and that it has grown into such a strong online brand in Singapore. We look forward to continued brand growth in Asia."
Ms. Lies Ellison-Davis, Managing Director, Global eBU said: "We are very proud of our achievement in building a platform that is user-friendly and that responds to consumers' demand for fuss-free online shopping. Our business continues to look at ways to enhance our consumers' shopping experience, both on and offline. We have recently invested in our digital capability by establishing an innovation hub within Singapore that will drive the e-commerce business locally and around the region."
Organized by the Dutch Chamber of Commerce in Singapore, the Winsemius Awards honours the achievements of businesses and institutions in areas associated with Dutch business culture and Dutch sector excellence in Singapore. This year's awards ceremony took place at the Grand Hyatt on 23 March 2017.
Nike Hypervenom Phantom III Low