The global rubber products market is expected to reach $358.5 billion in 2020. While decline due to economic slowdown across countries is anticipated as a result of the COVID-19 outbreak, the market is expected to recover and grow at an annual rate of 7% from 2021 to reach $433 billion in 2023, according to estimates by Business Research Company.

There is no doubt that under the continued onslaught of the COVID-19 pandemic, the role of rubber and silicone has been put on the limelight due to the fact that many medical devices and supplies are produced from rubber and rubber-based materials. Not only for medical application, rubber and rubber-based materials are main input in other major industries such as automotive, electronics/electrical, consumer goods, etc.

As demand of major industries become more complex in today's environment, the need for more advanced industrial machinery such as those for injection molding of rubber and silicone has also become more urgent. As a result, injection molding technology which as seen tremendous improvement over the years can now respond to various industrial demands.

Jing Day Machinery Industrial Co., Ltd (Jing Day) has moved forward in the global market with its portfolio of rubber and silicone injection molding machines and related solutions. The company is committed to design, fabrication (manufacturing), marketing and all services related to rubber and silicon molding machine. Its expertise lies in the provision of vertical injection molding machines and hydraulic molding machines for many applications.

Customized machines from Jing Day enable the production of high-quality end-products

Customized production systems
Since its founding in 1983, Jing Day has been continuously improving its injection molding knowhow, and developing different types of machinery and equipment for individual client. According to Mr. Daniel Yang, Manager at Jing Day: "We mainly sell rubber and silicone injection molding machines that are customized according to various specifications and mold designs to meet the customer's needs."

Jing Day's machines are utilized in the production of automotive, motorcycles, bicycles; computer, communication and consumer electronics (3C), medical devices and supplies, industrial parts and sports goods. In particular, Jing Day injection molding machines are valued by the medical sector with three of the leading global medical goods makers being its customers.

Jing Day's innovative spirit in the area of rubber and silicone injection molding has enabled the company to design and come up with highly advanced machinery catering to the needs of various fast-emerging industries. As Mr. Yang puts it: "Jing Day has been monitoring developments in the various industries we serve. We have made great process in enabling our customers in high-end production segment to maximize our advanced machinery, and these customers are in high-tech industries including medical and electronics manufacturing. As we progress, we aim to continue improving our technology and professional consulting services to create more unique value for user's products."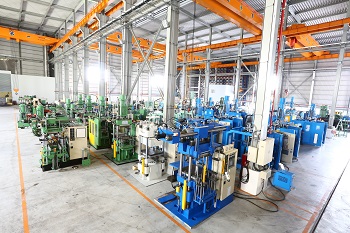 Jing Day's range of rubber and injection molding machines

The popular models from Jing Day include: the Rubber Injection Molding Machine - Indirect Clamping JD-RL series; Rubber Injection Molding Machine - Direct Clamping JD-RH series; Rubber Injection Molding Machine (Horizontal) JD-RH horizontal series; C-Frame Rubber Injection Molding Machine JD-RC series; Liquid Silicone Injection Molding Machine JD-LS series; Solid Silicone Injection Molding Machine JD-RS series; Hydraulic Molding Machine JD-H Series and JD-H2 Series.

Jing Day injection molding machines are developed keeping in mind the preference of customers for energy-saving, highly efficient and sustainable production processes. As Mr. Yang explained: "We upgrade the old mold and add a cold runner, combined with Jing Day's injection machine, to help customers save on materials and cost of purchasing new molds. After the completion of this system, only one person is needed to take care of the four machines, which saves a total of 20-30% of human resources and production costs. This system not only gives the old mold a new purpose, but also successfully connected Jing Day's automatic injection molding machine to improve efficiency and accuracy

Continuous development for improved productivity
Jing Day remains committed to providing the most appropriate rubber and silicone injection molding systems to customers around the world through continuous monitoring of trends in production. As a result, the company has been able to meet its competitors head on and win customers who prefer to have their machines custom-made. "We have an excellent product development team who constantly updates and upgrades our machine models. As I mentioned, Jing Day has been able to offer fully customized machines at satisfactory price so that our customers can expand their factories and increase production capacity. Moreover, the machine parts applied are all internationally universal so that our customers can easily obtain the parts wherever they may be."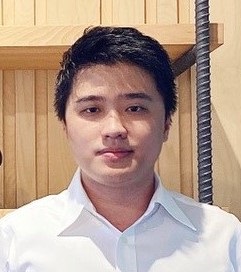 Mr. Daniel Yang, Manager at Jing Day

Jing Day injection molding systems are known for their high precision and stable performance, thus reducing the defect rate of customer's final products. Quick respond to after-sales inquiries and feedback on issues aim to minimize downtime. As the global industrial sector moves forward to adopt smart manufacturing, Jing Day is not far behind. Mr. Yang assures: "We can cooperate with our customers who are keen on installing robotic arms or any auxiliary equipment, as well as automation equipment to improve their process. We focus on automation, intelligent manufacturing system solutions, covering injection molding, stamping, polishing, deburring, etc." The flexibility and dedication to support its customers has truly made Jing Day a leading player in today's highly competitive rubber and silicone injection molding segment.

For information, visit: https://www.jingday.com/en/index.html

Check out also Jing Day's products at http://image.industrysourcing.com/drupal_ringier/supplier/jing-day-machinery-industrial-co-ltd