Ho Hsing Precision manufactures screw element, shaft, twin screws, planetary screws, and special mixing splines screw for plastic and rubber machineries. It brought to IPF its co-rotating twin-screw, extruder screws, and static mixing screws.
Mr. Fu Yuan Tsai, Vice General Manager of Ho Hsing said the trends are fast-changing in the plastics industry so the company's future strategy is to target the field of precision manufacturing, "We need to invest more in production ability, and the designs of static mixing screws that can be utilized in equipment that supply medical, food and beverage, biotech industries," he explained. That is also the core reason that Ho Hsing was present at IPF 2017.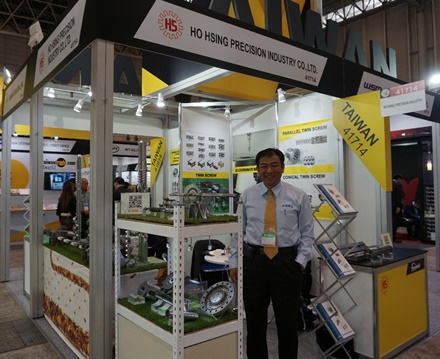 This year has been a fruitful year for Ho Hsing as it posted solid growth. The plan of the company is to integrate of 3 separate factories into one manufacturing center (which would take up 18000 square meters of land), upgrade production equipment, and establish product development department to enhance the durability and flexibility of the screws' application.
Ho Hsing Precision Industry
Tel: +886-6-2530534
E-mail: hosing.com@msa.hinet.net
Website: http://www.ho-hsing.com.tw/eng/Default.aspx
Lebron XIII Elite PE