ORIGINAL, artisanal and organic are the trends in cheesemaking, and one company in the Philippines is definitely riding on all these as it crafts its all-natural cheeses.
Casa Del Formaggio is based in Bacolod City, Negros Occidental, a province better known for sweets like napoleones (a puff pastry with custard and cream), and chicken inasal (grilled chicken). Fresh cheese isn't on the list, but this hasn't stopped founders Francesco Patron and wife Isabelle Montelibano-Patron from the venture.
Food Pacific Manufacturing Journal caught up with Ms Patron to talk about how it has been working out for the company that's breaking out of the mold technically and logistically.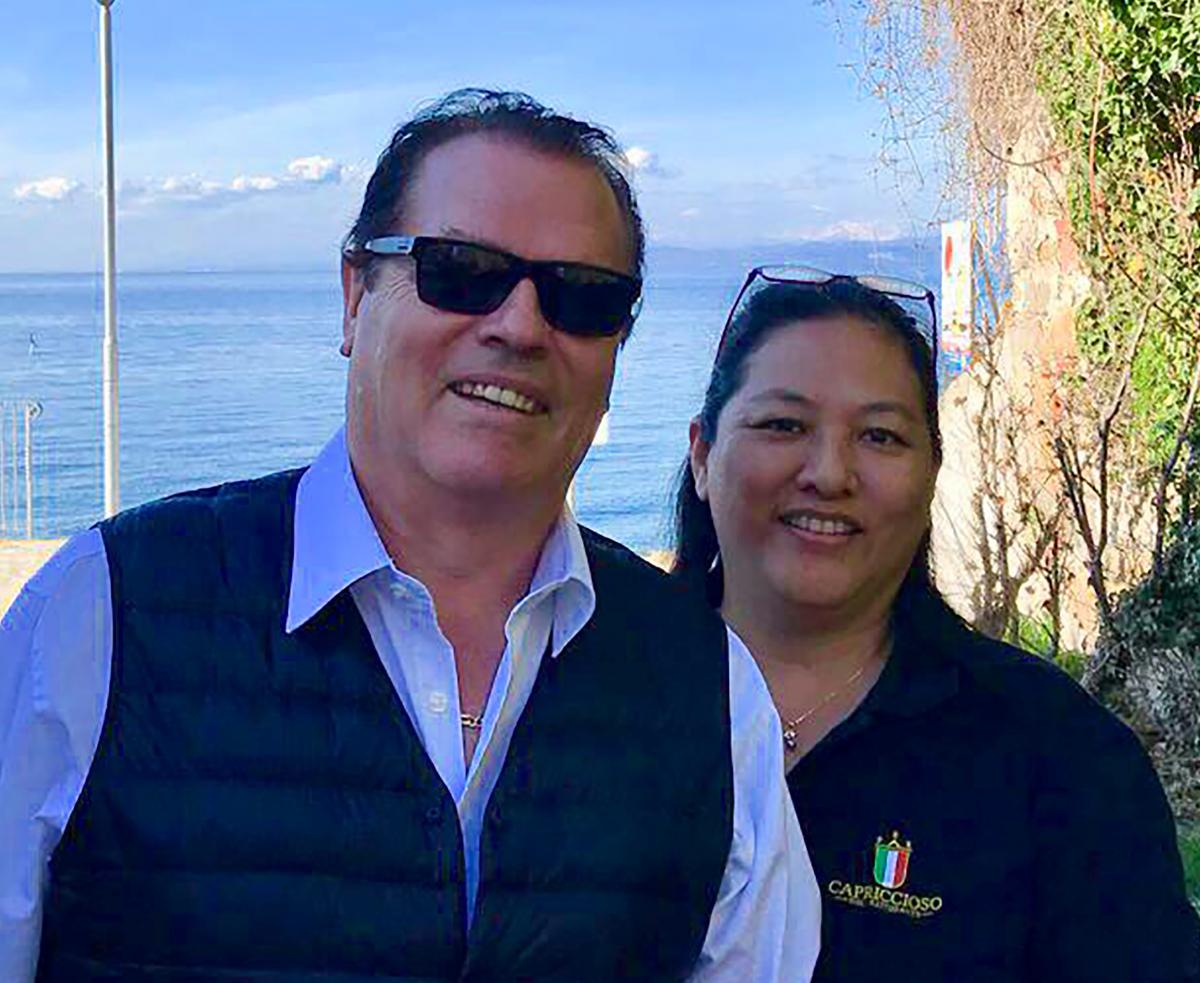 With milking cows in their hands, Francesco Patron and wife Isabelle Montelibano-Patron, owners of Casa Del Fomaggio chose to produce fresh cheeses instead of the more popular yogurt and milk
What prompted your decision to venture into cheesemaking and what were some of the challenges you faced getting things off the ground?
My husband and I got into cheesemaking when my father acquired milking cows under a government dairy programme. The easiest choice would have been to sell milk and yogurt just like the rest of the farmers in the programme. My husband had other ideas, however. He set his mind to go into cheesemaking even though none of us had any background or experience in it. So, while waiting for the cattle to become productive, we had to learn through research and by looking for guidance from professionals.
Why the preference for Italian cheese?
Italian cheese has been a part of our diet mainly because my husband is Italian. Also my being an avid cook of Italian cuisine makes me favour the cheeses used in pasta and pizza. The Italians started the stretch-type cheeses and made them famous worldwide. So learning how to make mozzarella was a real challenge because it's a double process cheese unlike cheese placed in molds. Of all the cheese I have learned to make, this was one of the most difficult to achieve in terms of having the correct softness and subtle taste.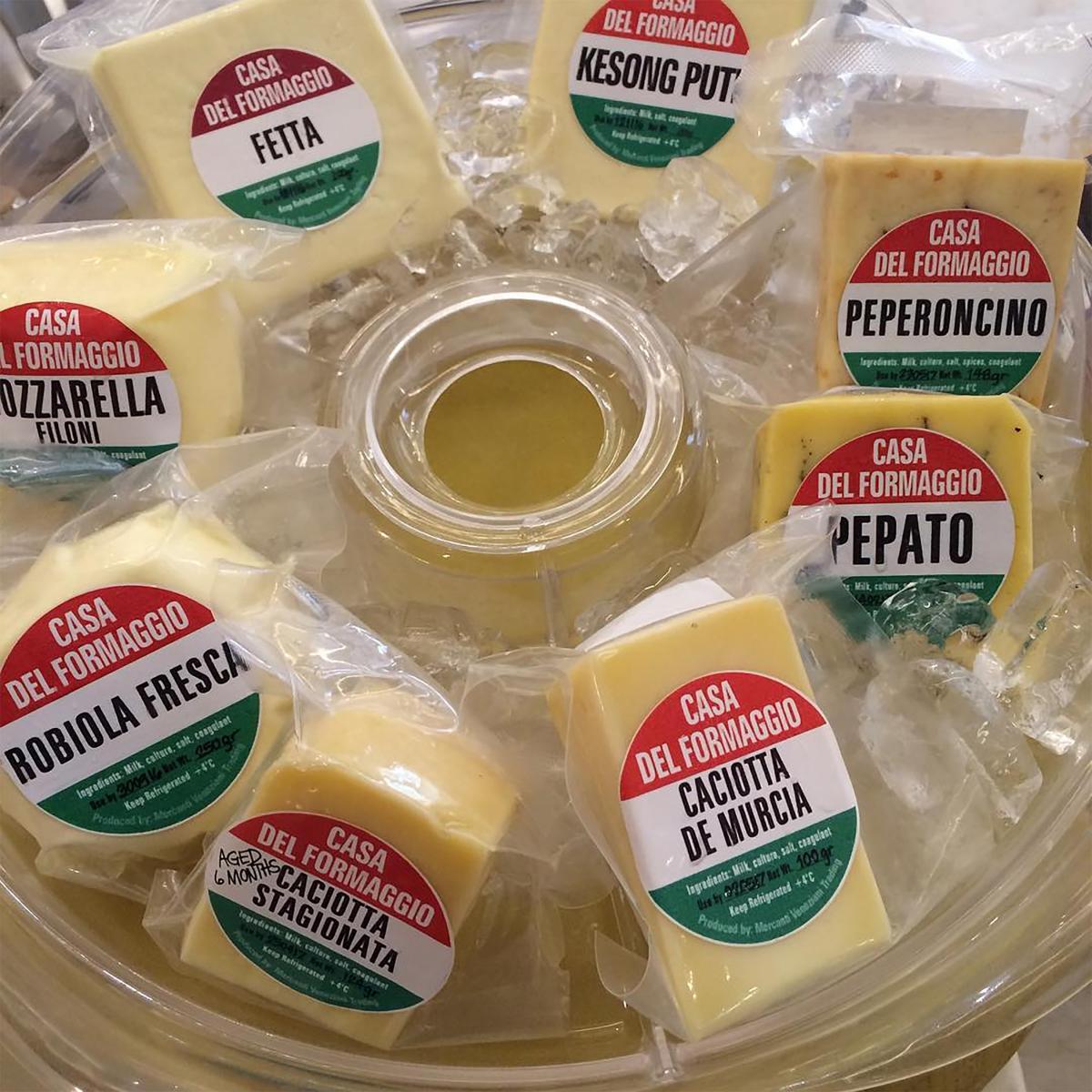 A selection of cheeses from Casa del Formaggio
What sort of cheese did you manufacture initially?
The first cheese I learned to make was the local white cheese or kesong puti. Now we make more stretch curd cheeses, mainly mozzarella, burrata (mozzarella and cream), and caciocavallo.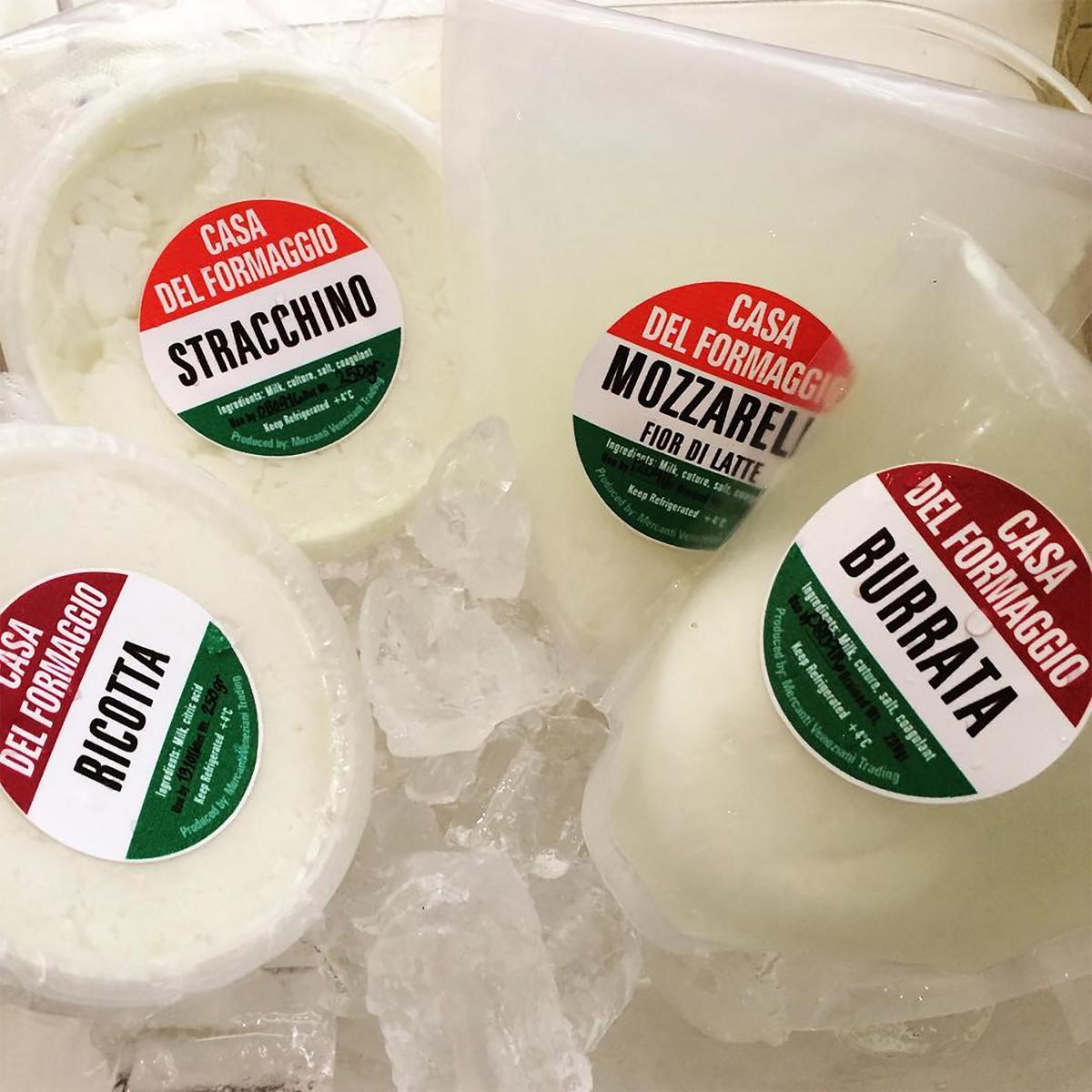 The company's fresh cheeses
When and how did the opportunity to market outside Bacolod come about? In what way did it impact your business?
The province of Bacolod has a very limited market for high-value cheese, but we wanted to start small and give ourselves the opportunity to continue improving our cheese. Joining weekend markets and fairs in the Philippine capital of Manila gave us exposure and awareness to explore a bigger market. It was the most logical step to tap the market there because that's where most high-end hotels and restaurants are based. Improving quality was the most important factor in convincing restaurateurs to use local instead of imported brands. Ensuring milk supply coming from our own dairy and from partner farmers, using the same feeding programs across livestock and quality control likewise play an important role in the final product.
How would you describe the Philippine market's appetite for cheese products? What specific cheese types does it go for?
The biggest demand for cheese is still the ones used for sandwiches and for pizza, like cheddar and mozzarella. Unfortunately, most of the imported ones have extenders and preservatives, but most markets are understandably after price instead of quality.
What are your popular cheeses?
The bestsellers are the mozzarella and burrata as both are fresh cheese. They are best eaten immediately after being made, usually with salads, or topped on pizza.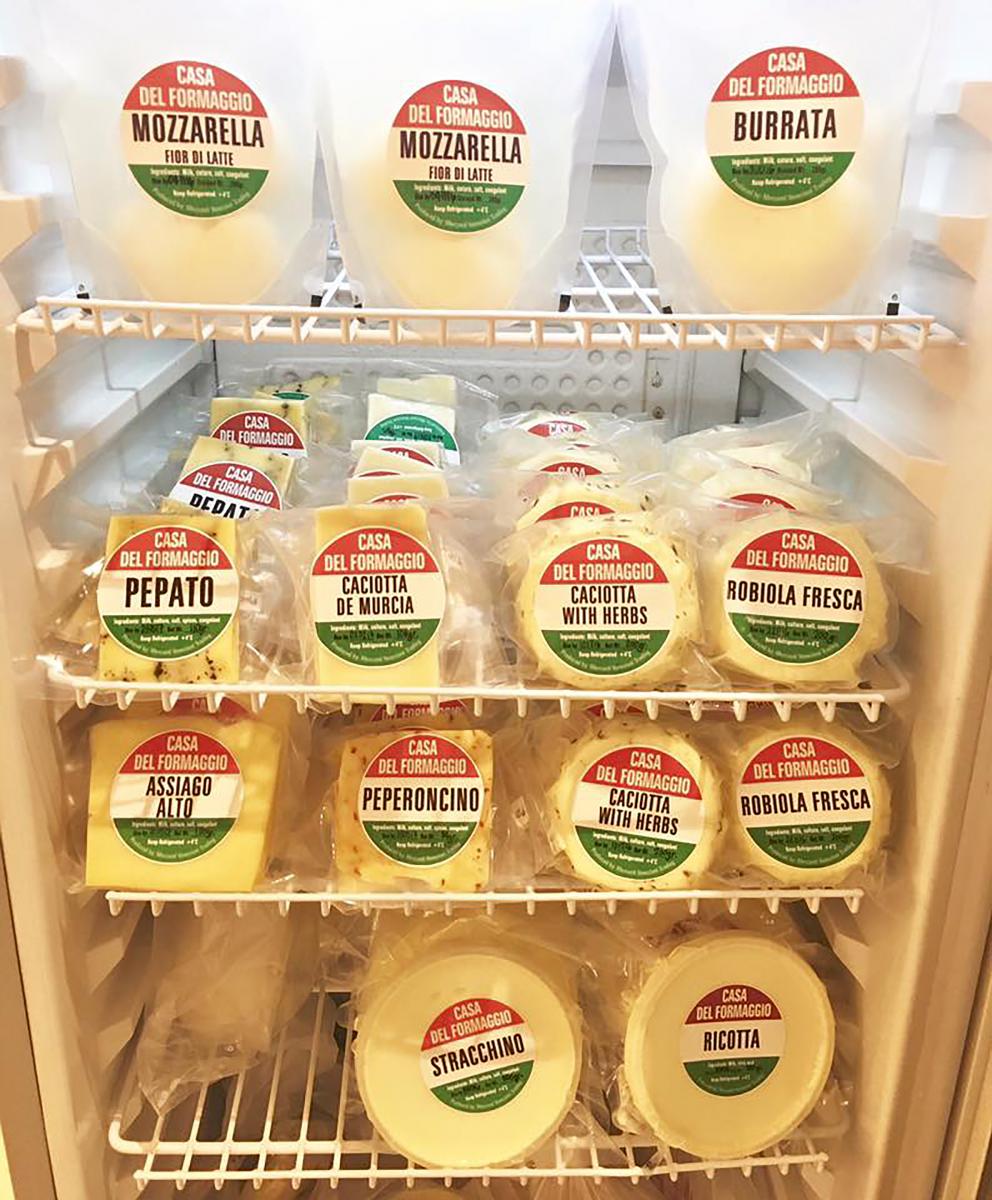 The shelf life of dry cheese is prolonged by vacuum packing and packing liquid for others.
Since you ventured in the business has there been a shift in consumer preference? To what do you attribute the change?
When we started, it was hard to convince a lot of foreign and local chefs to try using local cheese. Most Filipinos tend to think only of kesong puti (white cheese) when you mention locally-made cheese. Fortunately, with the help of great local chefs such Chef Margarita Forés (named Asia's Best Female Chef in 2016) and the Department of Agriculture's push for local organic and natural foods, consumers are now becoming more aware of the benefits of eating healthier foods.
In the U.S. and in Europe, the trend is for artisanal and organic cheese. Where do you think the Philippines stands in terms of these products?
Negros Occidental's governor has been a strong advocate for going organic and natural, making the province one of the biggest areas yielding organic produce. The Department of Agriculture has also been aggressive in pushing for more organic farming so we entered the market at the right time.
How about in terms of specialty cheeses, including flavoured cheeses, aged cheeses, low-sodium and snacking/portion-controlled cheeses? Have Philippine consumers acquired the taste for them?
We've seen more flavoured cheese now in the market, and even our own different variants have had good feedback. Filipinos are quite adventurous in trying out new food, including cheeses. Additionally, the increasing variety of new restaurants that have opened up these past few years has provided Filipinos greater exposure to new flavours.
Could you kindly give us a sense of how you're tackling sustainability and share eco-friendly practices that you may be adhering to?
The goal is to have an alternative income for the farmers involved, while at the same time composting animal waste as alternative to other fertilizers and used by neighboring farms. Waste from cheesemaking is also being used for feeding other animals.
Is packaging an issue for your products? What certain cheese types do you produce that require special packaging and handling?
In the Philippines' where the climate is hot, milk and cheese have to be handled at cold temperatures at all times. Other colder countries can age cheese in caves or display them on open shelves, whereas we have to create that same atmosphere with chillers. Because we produce mostly fresh cheese, we try to prolong shelf life by vacuum packing dry cheese or in packing liquid for others. Most are readily available, but we are also in the process of looking for better alternatives to lessen spoilage during transport.
How do you ensure product quality?
All milk passes through quality check before acceptance, then maintained at correct temperatures, and passes pasteurization. GMP is followed before, during, and after process. Regular lab work is also done.
At this point, what do you consider as your biggest challenge and how are you managing it?
I would say the continuous task of improving our current cheeses is a challenge because there is always room for improvement. Keeping costs at a minimum is another challenge because most are shipped out of Negros to the other islands. It's not easy with the rising cost of transportation. An alternative would be to process in different locations where the markets are.
Any plans for expansion and could you share details?
We are in now in the process of expanding in Manila to satisfy our Manila consumers, while at the same time focusing our Bacolod process for the Visayas market.
All images are courtesy of Casa Del Formaggio
Nike Special Forces Air Force 1 Boots