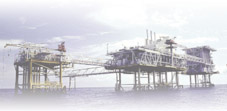 The Deputy Minister of Science, Technology and Innovation (MOSTI), Yang Berhormat Tuan Haji Fadillah Bin Yusof announced in November 2008 that "The plastics Industry must take cognizance of the challenges that global economies are currently facing, and determine the measures it can take to overcome these challenges". He was speaking at the opening of the 4th MPMA International Plastics Conference (MIPC), which is organized by the Malaysian Plastics Manufacturers Association (MPMA). The MIPC is a significant event as it provides companies in the plastics sector with information on the latest business technical developments and innovations that can be used as a springboard in the development for better products and an impetus to companies to invest in R&D activities.
MPMA's President, Lim Kok Boon recognized that the Malaysian plastics industry has to overcome many challenges. In the same event, he said that "For the industry to sustain growth and be competitive in the dynamic global market, companies must look towards product and business improvements, be it in manufacturing excellence, in speed of production, in quality output or in product design". He added that for this to happen, the industry needs to look towards the latest in technology and know-how. He therefore urged its members to continue to invest in new technology/machines to remain competitive and to ensure consistent quality output.
The MIPC themed "Re-engineering Your Business for Survival and Growth", has been a significant one for the plastics industry as it provides business information related to price trends of raw materials and its impact on future business; advanced technology that offers new business and growth potential for the industry; and information related to environment and recycling which will have an impact on the industry.
Capability upgrade needed
Lim also urged those in the plastics industry to adopt measures and strategies such as upgrading manufacturing capabilities by improving design capabilities, and moving towards being original design manufacturers (ODMs) instead of just being original equipment manufacturers (OEM) suppliers. He stressed that the industry needs to work towards creating own brands (OBMs) or collaborate with foreign partners to produce complete products and build successful brand names as well as strengthen R&D in partnerships/joint ventures with leading foreign companies with the technical know-how, given that USA and EU companies are looking at Asia as a manufacturing base. Much support is also being extended to boost the industry誷 capability. The 40-hectare Kertih Plastics Park (KPP) in the East Coast Economic Region (ECER), was officially launched by Prime Minister Datuk Seri Abdullah Ahmad Badawi in December 2008. The KPP is Malaysia's first fully integrated plastics park and the third in Asia. The park is in the vicinity of the Kertih Integrated Petrochemical Complex (KIPC) and the Petronas Polymer Technology Centre, and offers competitive advantages for potential investors. Plastic product companies investing in KPP can look to the state-of-the-art Petronas Polymer Technology Centre, set up last year, for technical support. Located near the main sources of polymer resins within the Kertih-Chukai-Gebeng petrochemical area, including the Gebeng Integrated Petrochemical Complex, KPP will also provide these companies convenient access to reliable and just-in-time feedstock supply, which means savings in logistics and warehousing costs, he said. Besides feedstock could also be readily imported via Kuantan Port. In addition, companies in KPP can take advantage of the proximity to the Kertih Port for liquid cargos and Kertih Terminal for dry and bulk cargoes, using centralized tankage and be linked to the Kuanta
nike