FINDING the delicate balance to meet consumer demand for high quality and food safety, long shelf life, and lower processing and freezing costs, spurs Shandong Bihai Packaging Materials Co., Ltd to continuously improve on its aseptic packaging technologies. Aseptic processing, which involves separate sterilization of product and its packaging and then conservation of product sterility after packaging, has revolutionized the way liquid products and dairy are packaged and consumed today. By enabling packaged beverages and other liquids to remain fresh for a longer period of time even without refrigeration, Bihai acknowledges aseptic packaging has reduced costs for manufacturers while ensuring high product quality for consumers.
Bihai, which designs, develops and manufactures dairy and beverage processing machines and filling equipment, maintains its top supplier status by emphasizing product quality, R&D capability, operation mode and after-sales service. The company specializes in the production of aseptic carton filling machines and auxiliary equipment and unique paper-aluminum-PE liquid food aseptic laminated packaging paper, providing clients with overall plans and turnkey projects.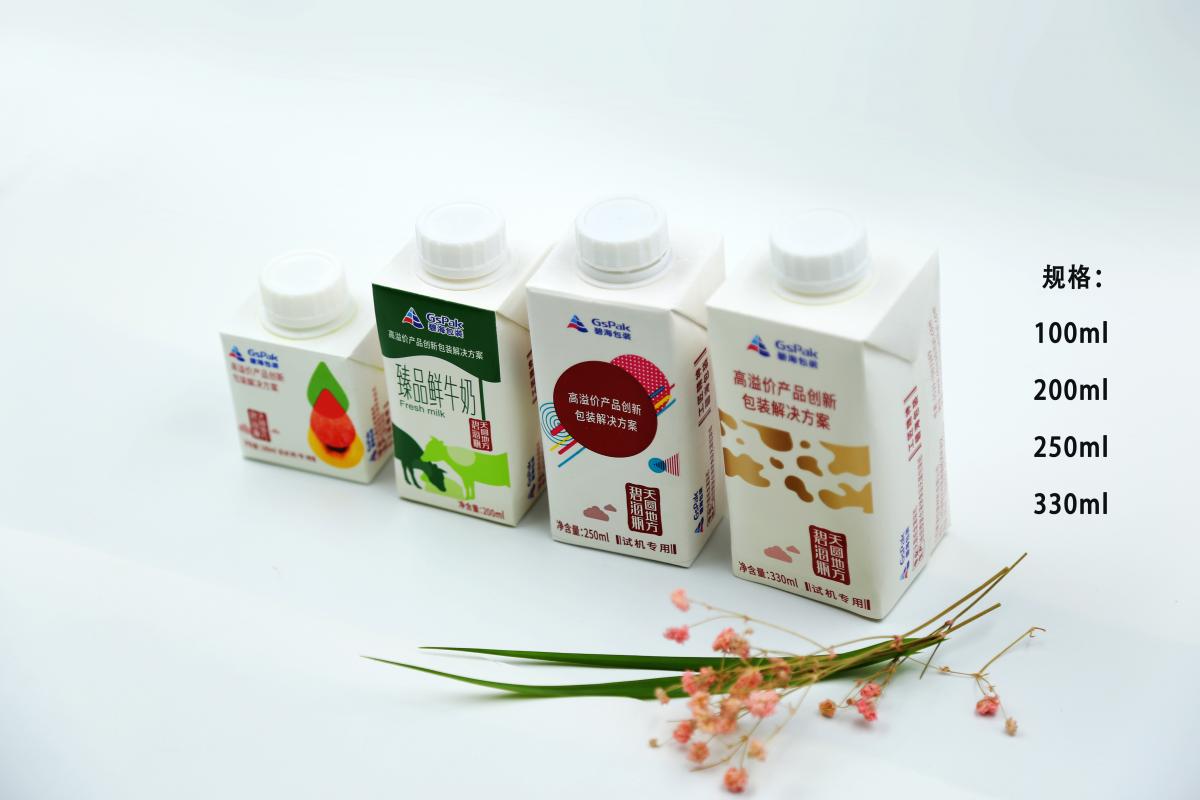 Bihai liquid and dairy packaging comes in various specifications such as 100ml, 200ml, 250ml and 330ml. The innovaitve design features a large diameter and rotary lid for convenience.

Chief Executive Officer Sun Qin Zhi said, "Bihai spares no effort when it comes to product quality. We focus on research and development and in upgrading our BH7500 series of filling machines, the main model."
By combining international R&D and years of experience in the line, Bihai has developed breakthrough aseptic packaging and filling machines as well as upgrades on these machines' functions and features to meet changing food and beverage trends.
The BH7500, the company's hero product, is designed for brick-shaped carton packaging of pure milk, plant protein drinks and various beverages. It can fill and cap up to 6,000 cartons per hour of 250ml base and slim, with packaged products supporting a shelf life of 8 months for milk and 12 months for juices.
The highly automated equipment is also easy to operate and maintain. In addition to advanced technology, it features stable performance and long-life span for greater efficiency and productivity at reduced costs.
The BH7500 series of filling machines has gained the trust of international clients, and ushered in a cooperation with Pepsi-Cola in 2016 and with Nestlé in 2018.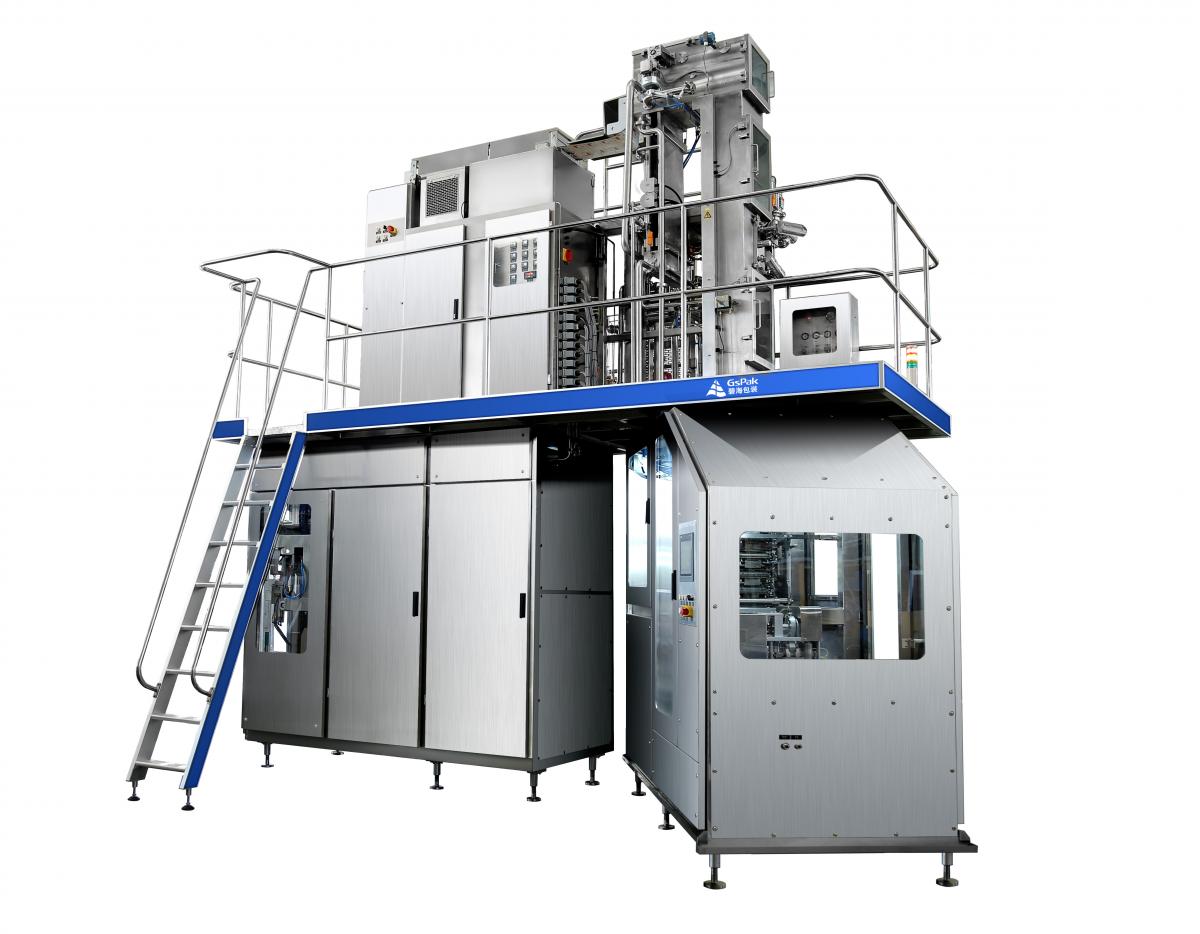 Biha offers bottle filling machines that adopt aseptic filling technology for both low- and normal-temperature products. The company is also investing in high-speed machinery development to further improve its aseptic packaging solutions.
Strong focus on R&D
Bihai has more than 50 R&D experts in China and its overseas offices, improving on the BH7500 series while actively pursuing new product development. The company cooperates with local and overseas scientific research institutes and other R&D organizations.
In 2019, Bihai invested RMB 27.35 million, or about 4% of annual sales volume, in R&D, while continued investments have enabled the company to launch several new products every year.
Last year, the company introduced its patented Bihai bottle filling machine and the 1.5L large package filling machine, which fill the gaps in the industry in China, according to Mr Sun. Along with this, Bihai also launched a normal temperature ice cream filling machine, an intermediate speed straw applicator, a high-speed cap applicator and a high-speed straw applicator for cup.
The company's bottle filling machine adopts aseptic filling technology for both low- and normal-temperature products and supports various specifications such as 100ml, 200ml, 250ml and 330ml. The bottle which features a large diameter and rotary lid, is both convenient to carry and easy to drink from.
This bottle also offers a significant cost advantage. With packaging lines for small packages with rotary lids being very costly not only China but in other countries, the company's innovative aseptic carton package allows manufacturers to offer smaller packages with rotary lids notably without the prohibitive costs.
Bihai's new 1.5L brick-shape large packaging and filling machine meets the beverage industry's need for larger packs for use by families or groups. This equipment allows manufacturers to provide consumers with an alternative for when 1L beverages are not enough without significantly ramping up costs.
The company is also investing in high-speed machinery development to further improve its aseptic packaging solutions and further boost market competitiveness. With a growing number of manufacturers relying on high-speed machines, Bihai is gearing up to enter high-speed machinery production in the near future.
Bihai's turnkey projects include juice production and milk production lines. For the former, the company offers a range that includes water treatment equipment, aseptic filling machine and U-straw applicator. For milk production, Bihai can provide aseptic filling machine, laminated liquid packaging material, water treatment equipment, and U-straw applicator.
"We have flexible and diversified cooperation with our clients and have established long-term strategic cooperative relations with quality clients," Mr Sun said.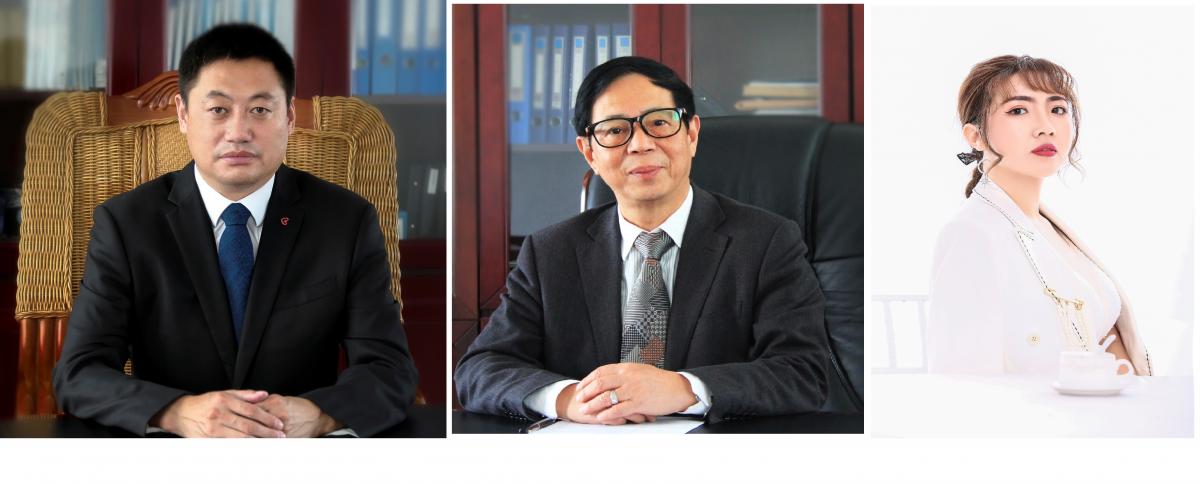 From left, Shandong Bihai CEO Sun Qin Zhi; Executive Director Wang Li, and CSO Shang Li li.
Expanding global footprint
Bihai is keen to boost its presence not only in China but globally as well. The company continues to broaden its reach to other parts of the globe under the GsPak brand. Its products have been exported to more than 40 countries, including India, Pakistan, Thailand, Italy, Poland, Belarus, Egypt, Congo, Mexico and Russia.
"The company has sold 726 sets aseptic carton filling machines and 26.7 billion pieces of PE liquid food aseptic laminated packaging paper." Sales volume for packaging paper and filling machines reached RMB 142 million yuan (tax excluded).
To become a leader in aseptic packaging industry is not an easy feat, but the company has earned the trust of more than 300 clients, including Coca-Cola, Nestlé, Pepsi-Cola, Yili, Mengniu, Sanyuan, Wondersun, Master Kong and Jia Duo Bao.
"The BH7500 filling machine has reached advanced international level and is favored by both domestic and overseas clients, which has boosted our standing in the industry. In terms of package material production, Bihai has accumulated production technologies and management experience since 2008 and introduced German DAVIS laminating production line, which is the most advanced in the world, in 2015. The dairy industry has begun utilizing our package products as well," said Mr Sun.
Bihai sees Southeast Asia as an important market. The company has sold hundreds of filling machines and auxiliary equipment to clients in this region. The price advantage of Bihai products makes them ideal for Asian clients.
The company has offices in New Delhi and Bangalore in India, Pakistan, Italy, Egypt and Brazil. It is capable of providing 24/7 after-sales service for local or surrounding clients. A team of more than 80 experts can be tapped to assist global customers. "We can also assist clients through our remote platform to ensure feedback within 24 hours." The company has an accessory warehouse wherever its products are sold.
Fortifying local presence
The continued strong popularity of Bihai's GsPak brand has helped break the monopoly of overseas brands in China's aseptic packaging sector. This is owed to the brand's high quality and low cost, complemented by robust R&D and good after-sales support.
"Compared with other similar international products, Bihai's locally made equipment and packages have an obvious price advantage that enables dairy and beverage manufacturers to greatly reduce costs while also improving productivity and quality," said Mr Sun.
A Bihai aseptic package is priced depending on the quality of the raw materials. Bihai also sticks with the principle of quality first, and will, therefore, consider costs only on the premise of equivalent quality, Mr Sun added. Furthermore, the filling machines and packaging paper are all manufactured in-house whereas the engineering business of pretreatment project can be outsourced.
Another competitive edge for Bihai, which currently has more than 810 employees, is the wide application of its equipment. It is the only manufacturer in the local industry with the most product specifications: Its conventional products have 34 specifications – brick, pillow, diamond, IPI, Shikoku and triangle packages – and 13 capacities from 80mL to 1,500mL.
The company's filling machines are also applicable to different company sizes – from large enterprises to SMEs – in the dairy and beverages industries.
Bihai, which has 78 national patents, currently has an annual output capacity of 3.6 billion packs for liquid food aseptic compound packing paper and 170 units for aseptic brick-shaped carton filling machines. The company insists on the following international quality standards: BRC, FSC, ISO 14001, ISO 9001, ISO 22000, Disney FAMA, HALAL and NBCU.
Despite the effects of the coronavirus pandemic, Bihai is optimistic it will continue to grow its global market while also strengthening its presence and brand identity in the domestic industry. The company reported orders were down by about 9% as a whole due to the pandemic. Total orders dropped by 17% in the first quarter in 2020, and overseas orders decreased by 80% from April to June.
The company hopes the series of measures announced by China to expand domestic demand will also help prop up sales. The National Health Commission is encouraging consumers to increase their intake of milk and other dairy products for better immunity as part of the "nutritional dietary guidance for prevention and cure of pneumonia infected by novel coronavirus. As the global market opens up, demand for healthy products in aseptic packaging will grow, and this will greatly boost Bihai's sales in the long term," Mr Sun concluded.