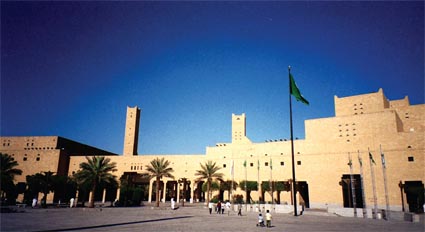 Saudi Arabia's macroeconomic growth is the healthiest in the Gulf and it is now leading the pack as it has embarked on a massive spending plan, according to Credit Agricole Corporate & Investment Bank (C.I.B.). "Saudi Arabia holds the healthiest macroeconomic outlook, followed by Abu Dhabi and Qatar," John Sfakianakis, chief economist for the Middle East at Credit Agricole (C.I.B.) said. The economy is expected to grow by 4.1 percent in 2010 as domestic demand in the top Organization of the Petroleum Exporting Countries (OPEC) oil exporter will pick up, reported EFG-Hermes, an investment bank. "We expect a notable improvement in the economy in 2010 and 2011," the investment bank's Chief Economist Monica Malik stated. "In 2011, GDP growth in real terms will accelerate to 4.5 percent with the non-oil sector improving, driven by government investment programs and private consumption," he added.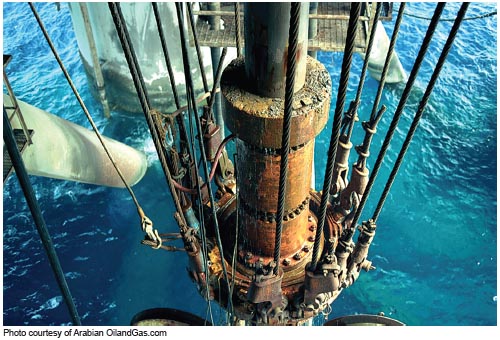 Oil, gas, renewable energy Meanwhile, Saudi Arabia's recent plan for a multi-billion-dollar investment in traditional oil projects underscores lingering concern about betting on renewable. Riyadh plans to spend $170 billon over the next five years on energy and oil refining efforts; the country's state-owned oil company, Saudi Aramco, will bankroll little more than half this endeavour, according to the Saudi Gazette. The energy giant called it unrealistic for Saudi Arabia to plow into alternative energy sources when the No. 1 cash crop of oil has built its wealth, the report states. A renewable "energy city" to meet the country's growing energy needs and reduce its dependence on fossil fuels will be established. King Abdullah bin Abdulaziz issued a royal decree in 17 April 2010 ordering the creation of the King Abdullah City for Atomic and Renewable Energy (KACARE), based in Riyadh, with offshoots across the country. KACARE will aim to contribute to sustainable development by promoting peaceful uses of atomic energy in areas such as agriculture, desalination, medicine and mining. Its work will support scientific research and development, training programmes and conferences, and coordination of the country's renewable energy centres.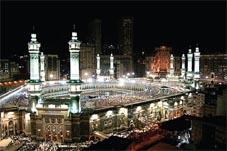 It will be responsible for drafting a national policy on nuclear energy development, and supervising all commercial uses of nuclear power and handling of radioactive waste. The city will be supervised by a 13- member council of representatives from relevant ministries. Internationally, KACARE will represent Saudi Arabia at organisations, such as the International Atomic Energy Agency (IAEA). Saudi Arabia's renewable energy plans - like those of other member states of the Gulf Cooperation Council (Bahrain, Kuwait, Oman, Qatar and the United Arab Emirates) - focus on solar and nuclear energy. The council is currently preparing a regional nuclear power and desalination programme in cooperation with the IAEA. Non-oil According to a report issued by the Ministry of Economy and Planning, Saudi Arabia's non-oil exports in January 2010 grew by 21 percent to SR9.58 billion (US$2.55 billion) compared to SR7.93 billion (US$2.11 billion) for the same month in 2009. Non-oil GDP would raise in real terms by 4.4 percent in 2010, up from 3 percent this year, the report said, adding that annual inflation would be around 4.4 percent on average next year.

Saudi Arabia awarded development contracts worth SR20.9 billion ($5.6 billion) in the first quarter of this year as the Middle East's largest economy pursues a five-year infrastructure program. The world's top oil exporter has like other nations boosted spending on infrastructure, health care and education to underpin economic growth, and has warned against early withdrawal of stimulus packages. Saudi Arabia,
Alphabounce HPC AMS