This new production base (Ba Ria-Vung Tau Factory) is in Ba Ria-Vung Tau Province, which is in the southern part of Vietnam.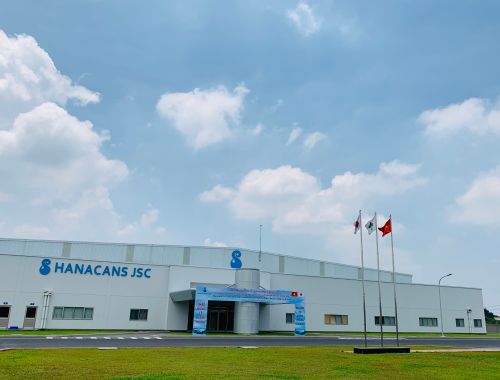 Ba Ria-Vung Tau Factory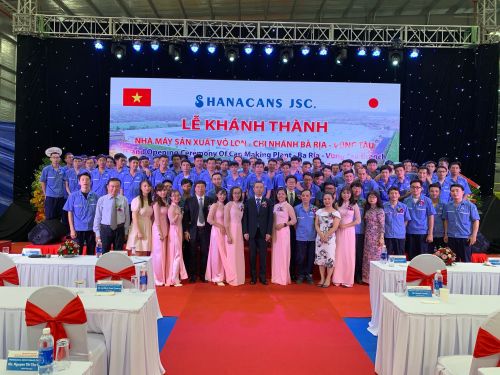 Ceremony for the completion of the factory
Ba Ria-Vung Tau Factory is the third production base of Hanacans Joint Stock Company (Hanacans), which is a consolidated Vietnamese subsidiary of SAC, and has production lines with a capacity to produce 1.3 billion can bodies per year*. In addition to the construction of Ba Ria-Vung Tau Factory, Hanacans is now installing an additional line to produce can ends in its Bac Ninh Factory located in the suburb of Hanoi (Bac Ninh Province)*.
SAC acquired shares in Hanacans in May 2014, and continues to have Hanacans introduce SAC's leading production technologies and quality control system since then. Hanacans has been successfully increasing the sales of aluminum cans in northern and central parts of Vietnam. As a result of the completion of Ba Ria-Vung Tau Factory, Hanacans has established an aluminum can production system with three production bases that covers northern, central, and southern parts of Vietnam. Now Hanacans has a capacity to produce 3.3 billion can bodies and 3.3 billion can ends per year.

The Showa Denko Group's Vision is to make itself a "KOSEIHA Company" (a group of KOSEIHA Businesses that can maintain profitability and stability at high levels over a long period). In Vietnam which extends north and south, the Showa Denko Group will enhance the value of customer's experience by making the most of its aluminum can production system that can quickly respond to the demand of the market, thereby expanding its business in Vietnam. Thus, the Showa Denko Group will establish a KOSEIHA Business in the rapidly growing Vietnamese market.