A DIVERSE portfolio of ingredients coupled with its Culinology® expertise allows Ingredion to provide total solutions for plant-based meat products. While innovations in plant-based meat are getting closer to the real thing, the sensory appeal can be further elevated as defined by the textures and taste preferences of a particular market.
From Ingredion, Aileen Wang, Segment Marketing Manager, Asia Pacific, and Chris Weng, Regional Platform Leader, Plant-based Proteins, Asia-Pacific, jointly share their views on the meat alternatives market.
May we get your opinion on what consumers need to know about meat substitutes/alternatives before they venture into manufacturing products with these ingredients?
Allow usto break it down according to target consumer, product development, and manufacturing.
Target consumers
Plant-based meat alternatives are targeted at meat eaters and flexitarians (flexible vegetarians) instead of vegetarians or vegans. These consumers are looking to widen their options of eating healthy with more plant-based foods incorporated in their diets but are not willing to give up on meat totally. As such, taste and texture are the two major deciding factors of meat alternatives succeeding.
Product development
It is important to develop products which are relevant to the market we serve. At the moment, many meat alternative products are focused on burger patties but this is not common in Asian diets. There are opportunities for localising meat types (e.g. pork, seafood) and formats (e.g. ground, chunks) to better suit Asian palates.
In addition, product preparation should not differ from the way real meat is typically prepared. Versatile formats like ground meat may encourage further use in home cooking as it is easier to apply in various dishes (e.g. dumplings, stir fry).
Manufacturing
We see startups coming up with the best ideas but they may not necessarily be the experts in manufacturing. We foresee that formulation will be one of the hardest challenges to overcome. Developing an acceptable meat alternative requires a formulation that narrows the gap between real meat and the plant-based alternative while delivering on appearance, taste and texture before and after cooking. To achieve this, the right ingredients are needed. You have to balance suitable types of plant proteins with the right flavours and texturisers such as starch and hydrocolloids to mimic the authentic taste, mouthfeel and structure of the meat you are replicating. Food manufacturers will have to partner with technical experts and suppliers with a wide portfolio to work on desired textures.
Prior to the manufacturing stage, startups also have to consider selecting partners with a bench-to-plant formulation approach and using the right equipment to scale the production of meat alternatives faster.
Wherever in the world, end-consumers only see first, the health value of plant-based, and second its sustainability. Is this correct?
Globally, sustainability is the number one driver for plant-based proteins but regionally, we are seeing different drivers from various sub-regions. For instance, food safety is one of the drivers in China rising from the previous food scares, animal welfare and/or climate change are key for Australia and New Zealand, while it is religion for India. But overall, health is a recurring theme across sub-regions as plant proteins are associated with a healthy halo.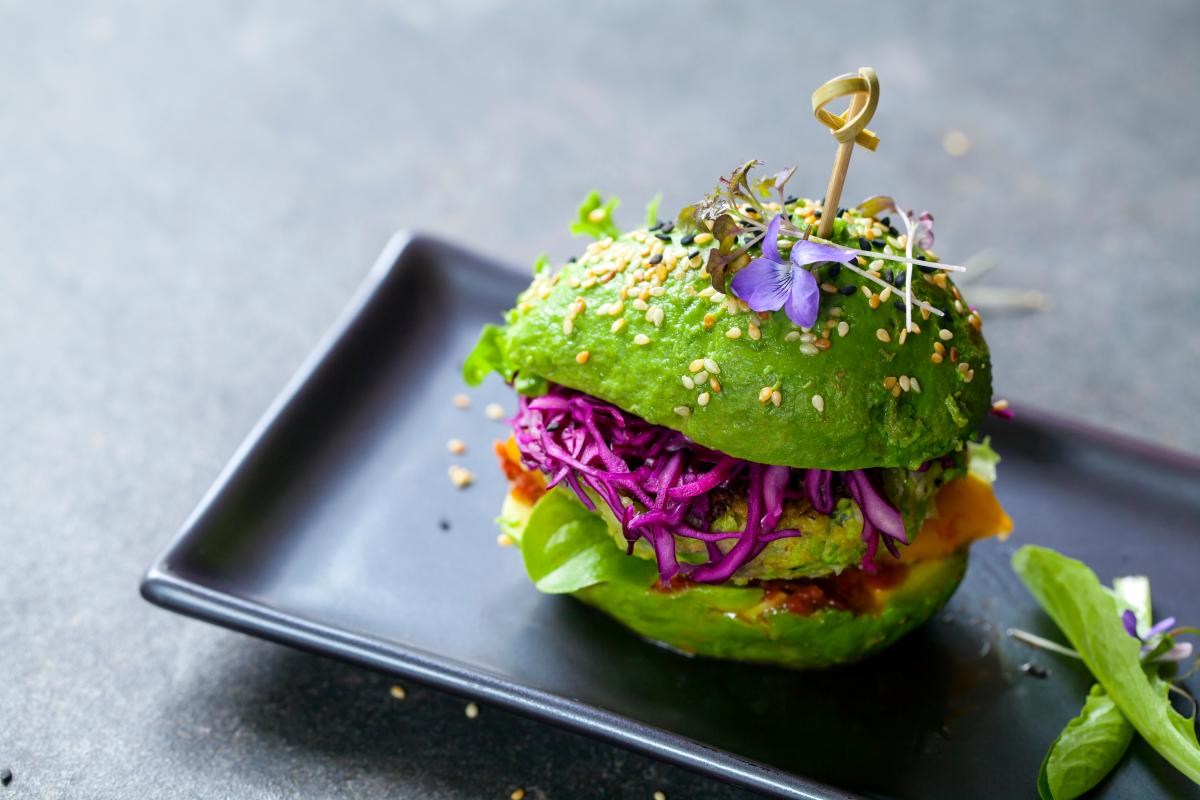 (Photo: Shutterstock courtesy of Ingredion)
Could you share highlights from Ingredion's surveys conducted in Indonesia and Thailand? Are there similarities between the responses from Indonesians and Thais that are worth noting?
Overall, we see consumers getting more health conscious, with sugar reduction being the top dietary habit followed (≈ 43%). About two thirds or more of the population surveyed (n=1000, Thailand + Indonesia) are following either low-fat, low-sugar or high-protein diets.
In Thailand, high-protein diets (39%) are on par with low-sugar diets (42%) and low-fat diets (41%) – showing its popularity. There is also a sharp increase in consumers reducing consumption of meat – 15% in Thailand and 21% in Indonesia. Adoption rates of high-protein and meat-minimising diets (with majority being flexitarians) in the recent year are on par or higher than sugar reduction, suggesting that these are growing trends and shifts in consumer behavior. Maintaining general health appears to be the key motivation. Other motivations are weight loss and the desire to try something different.
In general, plant-based proteins are well poised in the minds of South East Asian consumers in comparison to animal proteins. There are some regional differences towards the different novel sources of plant-based proteins as shaped by market exposure as well as availability, and of course, local taste preferences. For instance, pea and faba bean are readily accepted in Indonesia, while Thai consumers have a positive perception of chickpea and pea. Overall, plant proteins are perceived as natural, nutritious and of high quality.
About 77% of the respondents also indicated an interest in trying out new foods. Moreover, even though meat alternatives were new to them, 70% of the population surveyed indicated purchase intent when presented the concept.
From Ingredion's surveys (or even without), are there misconceptions about plant-based meat?
A possible misconception could be that traditional mock meats in Asia are the same as plant-based meats. Although these traditional products were positioned to be a faux version of meat like char siew or duck, the texture is very different from what plant-based meats are trying to achieve.
Plant-based meat may not always be vegan when served in restaurant chains as they're often cooked in the same equipment as real meat items. But these items can be easily prepared vegan at home. Hence, home cooking would be the ideal way for vegans or vegetarians who are interested in consuming plant-based meat.
Producing plant-based meat food is challenging because aside from other issues, one has to get the sensory qualities right. Are there new developments that will change this?
Some plant-based meat alternatives today are actually very similar to those made with meat, like vegan burger patties and vegan nuggets. This could be achieved with dry texturised vegetable proteins to give that meat-like texture. Coupled with formulation expertise and understanding of ingredient interactions such as use of proteins with starches and/or hydrocolloids, meat alternatives can achieve mouthfeel and texture that is reasonably close to real meat.
There are, however, still some gaps in achieving meat alternative versions of whole meat muscle pieces. Newer technologies such as texturised vegetable proteins by wet extrusion are underway to address them.
In meat substitutes the trade-offs are loss of succulence, texture, and flavour. According to some sources, an unhealthy amount of fat (other ingredients) goes to these plant-based products to compensate for the lack of robust meat qualities. How does Ingredion's expertise come in?
Ingredion has an extensive range of starches, hydrocolloids and proteins, along with an in-depth understanding of their functionalities. We have ingredients that provide oil holding, water holding, binding, emulsifying properties and freeze-thaw stability. Ingredion also carries a range of clean label starches that can support free-from claims or a more recognisable ingredient list as desired by consumers.
Is Ingredion itself seeing exponential growth in the use of ingredients for meat substitute products here in Southeast Asia? What applications?
Meat substitutes in general are not new to Asia. However, in terms of growth areas, it is clear that the focus in the last five years has been in launching alternatives resembling real meat (+12.9% from 2014 to 2019). Previously, these products were mainly imported. Today, we see many new players entering the foray and the competition in the local scene is intensifying. This could lead to more creative product developments in the future.
There is also more room for growth in APAC as compared to mature markets like US/CAN and Europe. We expect the rate of consumption in meat alternatives among Asians to grow even faster with the influence of the foodservice channel. According to Euromonitor, the growth rate of meat alternatives in this channel is almost double (+6%) of retail's (+3%) in volume. Eventually, this awareness may help in driving further consumption at home in various formats.