ONE of ProPak Vietnam's regular visitors is IMA Food & Dairy Group, a provider of equipment and solutions to the dairy processing industry. From bottle and cup filling machines, wrapping machines, through to vertical form filling and sealing machines, IMA can accommodate a full support package.
Yyon Le Page, IMA project manager said that the German based company has been operating in Viet Nam for about 10 years now and in that time has developed a good reputation for products and services.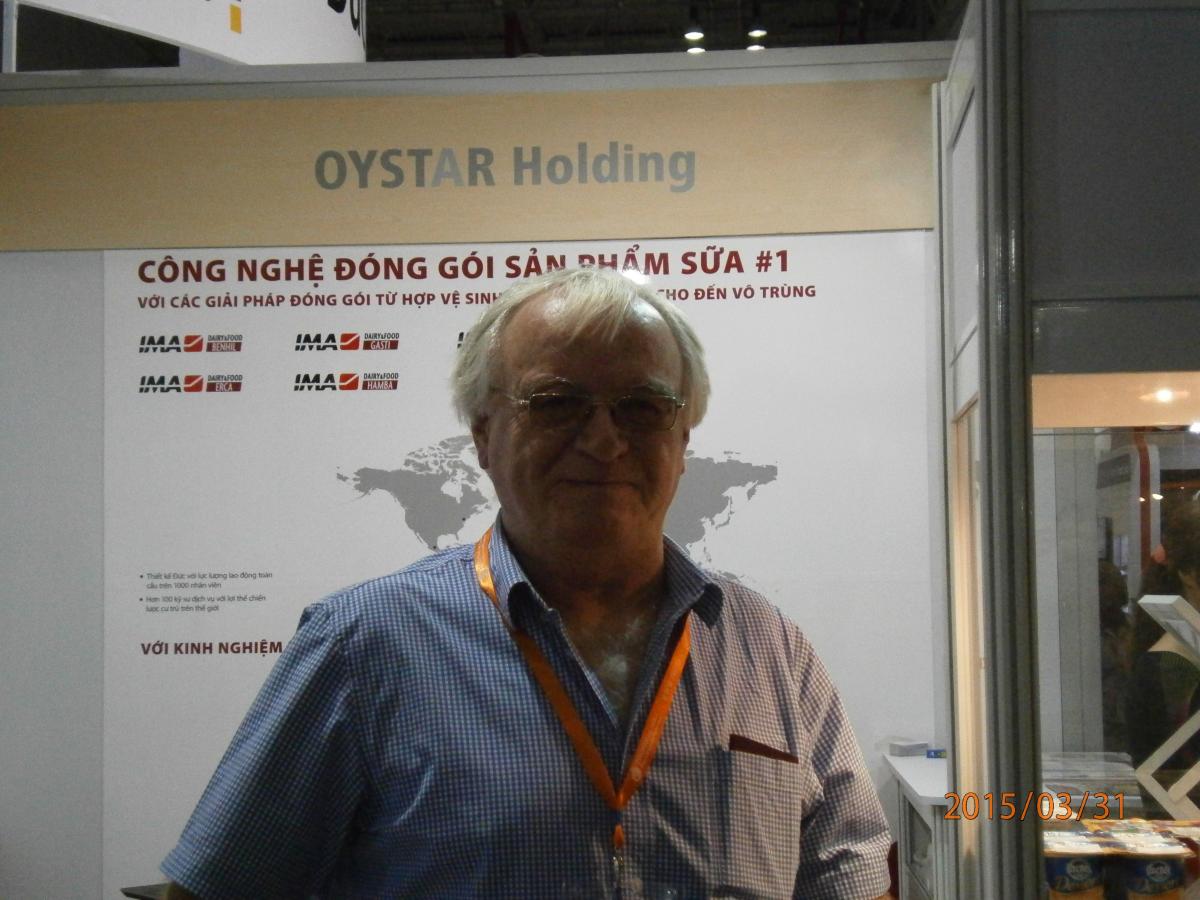 Yyon Le Page, IMA project manager
IMA is made up of a group of companies manufacturing machines from many different companies worldwide such as Oystar, Benhil, Erca, Gasti, Hamba, Hassia, and Hassia India, so the company's product representation here in Viet Nam is quite broad.
Mr Le Page said that when they first started coming to Viet Nam the consumer trends were very different, particularly regarding dairy product. "But over the years we've seen many changes in the Vietnamese attitude and buying habit towards nontraditional food products. Our products and customer relation/after sales service policy is very suited to Vietnam's growth, which is why we have a strong presence here in Viet Nam."
Yyon Le Page, Project Manager
IMA Dairy & Food Limited
yyon.lepage@oystar-group.com