World leaders from 175 countries attended the signing ceremony of the Paris Agreement on climate change in New York last month. With the record-breaking growth of the temperature in 2016, implementation of the Paris Agreement is a matter of great urgency. China has targeted to peak its CO2 emissions and increase the proportion of non-fossil energy as the primary energy consumption to 20% by 2030. Being the core sector of energy supply, electric power industry has encountered new challenges in adapting to the "New Normal" of economic and social development, conforming to the global trend of energy revolution, mastering the advanced market components, fulfilling the new requirement for safe and eco-friendly environment, and responding to the latest issues introduced by the deepening reforms.

Under the theme of "Explore for Innovation and New Business Opportunities", "EP China 2016", "EPA 2016" and "2016 China International Exhibition on Energy Conservation and Environmental Protection Equipment and Technology (ECEP)"will respond to the new energy development with more than 850 preeminent exhibitors and over 35,000 sq.m. exhibition area to scale new peak. International pavilions from Korea Electrical Manufacturers Association (KOEMA), U.S. Embassy - Commercial Service, Germany, Taiwan Electrical and Electronic Manufacturers' Association and The Czech Trade will also participate to present an internationalized, professional and intellectual power exhibition.

Enthusiastic Participation from Trade Visitors at ECEP 2016

With the great success from preceding show, ECEP 2016 will continue to collaborate with Beijing SPC Environment Protection Tech, Zhejiang Tiandi Environmental Protection Technology, Datang Environment Industry Group, Fujian Longking, China Power Conservation &Environment Protection, Guodian Nanjing Automation, Polymer Technology, Shuangdun Environment Technology and etc. in providing an extensive platform for green electric power technology and equipment such as flue gas treatment system and technology on desulphurization and denitrification, energy-water-saving technology and equipment, waste heat utilization technology and more.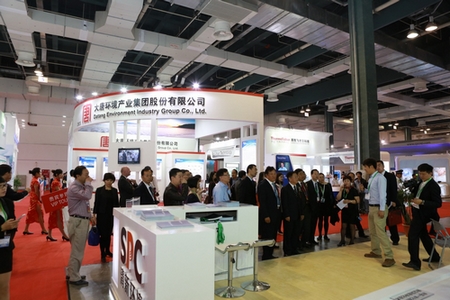 Extensive Support for Concurrent Energy Conservation Summit
"China Electric Power Energy Conservation Technology Seminar" will be held concurrently to examine topics including thermal power plant flue gas denitrification technology, dust removal technology, integrated utilization, energy conservation and other key topics. With the participation of State Grid Corporation of China, China Southern Power Grid, China Huaneng Group, China Huadian Corporation, Guangdong Yudean Group and etc., ECEP 2016 provides a comprehensive platform for the latest technology and equipment of green electric power industry.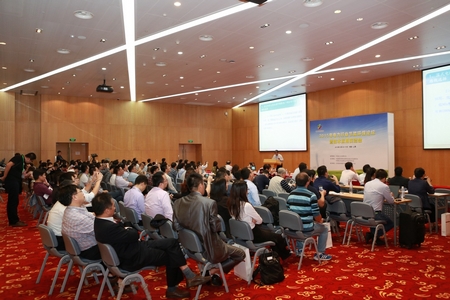 Active Cooperation with Energy Conservation Seminars to Promote ECEP 2016
With the increasing demand on the latest power transmission and distribution technology from power plants and electric power design institutes, "EP China 2016" and "ECEP 2016" have been promoting the show at seminars and summits on energy conservation and environmental protection. Understanding the purchasing need of power plant from the aspects of equipment application, choice of materials, reformation for energy conservation to ultra-low emission.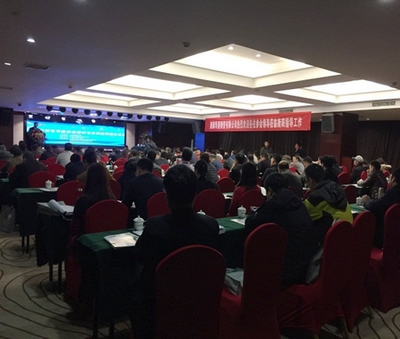 "2016 Technical Conference on the Tendency of Energy Conservation Reformation on Thermal Power Generation" attended by EP China 2016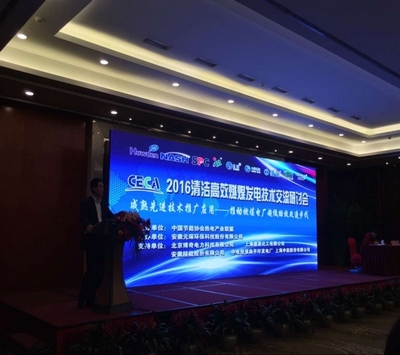 "2016 Technical Conference on Clean and High-Effective Coal-fired Power Generation Technology" attended by EP China 2016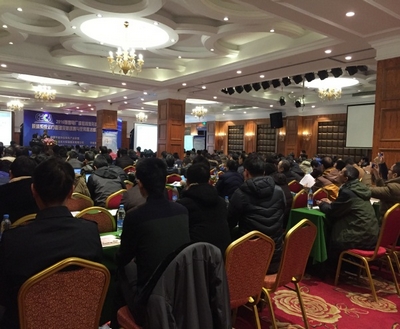 "2016 Technical Conference on Coal-fired Power Plant's Denitrification System Management and Blockage of Ammonia Emission and Air Preheater under Ultra-low Emission Tendency" attended by EP China 2016
Nike