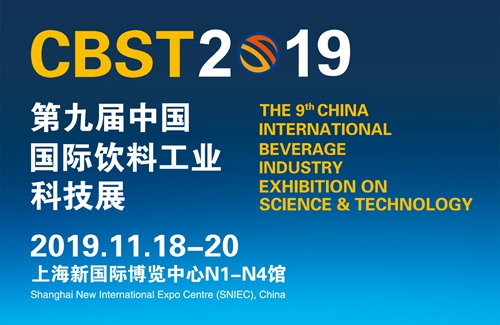 CBST is the vane of scientific and technological innovation in the beverage industry in China and even in Asia. This year's exhibition is based on the theme of "Brand Exhibition, Zero Distance to Industry Chain Innovation", focusing on industry development trends and industry development hotspots, displaying the latest technological achievements, bringing together many well-known Chinese and foreign experts, and attracting companies in this industry to participate. CBST2019 will bring a new experience to exhibitors and visitors, so don't miss it!
Exhibitors gathering and shining
After 16 years of precipitation and development, CBST has grown with the development of China's beverage industry, and has become the industry benchmark of the beverage industry. China's well-known exhibitors will show on the same stage, and penetrate the market in China through the CSBT platform to find the blue ocean market and expand market. CBST2019 has gathered more than 300 exhibitors from nearly 40 countries and regions, including Krones, Sidel, SIG, KHS, Tetra Pak, GEA, SIEMENS, Newamster, Techlong, Bestcrown, Zhongya, Bingxin, Nanjing Light Industrial Machinery Group, Zhongchen, Precise, PHS, Peiyu, Bihai, Delong, YCTD, Baolilong, GDXL, Beyond, etc.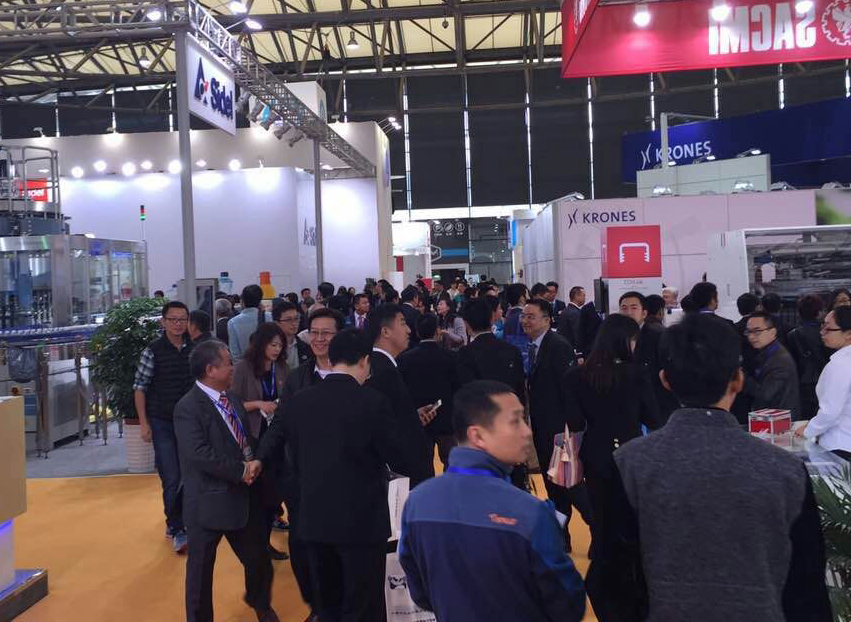 Worthwhile visit for emergence of new products
It is a major feature of the previous exhibitions that Chinese and foreign exhibitors introduce their new products and technologies in the platform of CBST. With the approaching of CBST2019, exhibitors have announced the upcoming exhibits in the exhibition, which is very worth looking forward to. The new products and technologies include dry aseptic technology and innovative packaging technical solutions, aseptic blowing and filling equipment, PET bottle innovative blowing, filling and capping technology, large bottle water blowing and labeling line production technology, direct steam injection sterilization machine, DUBL series of fully automatic linear ultra-clean plastic bottle filling and capping (sealing) equipment, filling (spinning) cover machine, labeling line production technology, fully automatic rotary labeling machine, single head labeling machine, A-type octagonal box opener, multi-faceted carton, production site safety solutions, integrated solutions for integrated production and storage and core intelligent equipment, intelligence factory and interconnected packaging, etc. Numerous new technologies and latest products will be launched, which will play an important forward-looking and driving role in promoting technological advancement and product innovation in the beverage industry in the future.
Wider covering in the industry chain
CBST2019 exhibits is constantly enriched, covering the entire industry chain of beverages. The exhibition is regarded as "diversified products in one exhibition". As an important window and trade exchange and cooperation platform for Chinese beverage companies, CBST not only promotes the exchange and cooperation between Chinese beverage industry and Chinese and foreign exhibitors, but also has become an important linkage between beverage industry in China and the global industry chain. CBST2019 includes: beverage test equipment and production line, raw/auxiliary materials and their treatment, food additives, water treatment, extraction and blending, filtration separation, sterilization, packaging containers, blow molding, filling and sealing, labeling and coding, testing equipment and equipment, loading and unloading pallets, warehousing automation, industrial cleaning, industrial automation, ancillary equipment and components, factory design and overall solutions, innovative beverages, made-on-site drinks, sales equipment, etc. CBST will provide a platform for value diversification, provide a linkage for the development of the industry chain, create new business opportunities for the industry, and promote a new pattern of innovation in the industry.
Professional buyers visiting the exhibition
With the approaching of the CBST2019, the Organizing Committee will carry out more refined management and operation in the visitor invitation. The visitor invitation is more effective, creating a new height of the number of visitors, a beverage intelligent ecosystem for the industry upstream and downstream and more opportunities for cooperation and exchanges across industries. Number of registrations from foreign visitors are received and the International Council of Beverage Associations will organize a delegation to visit the exhibition. After the visitor registration channel is launched, up to now, professional phone calls and emails from nearly 50 countries and regions in the world and more than 30 provinces and cities in China have been received. The rate of visitors aiming at purchasing orders is close to 30%. CSBT2019 will surely gather the visitors, and it will be another "great party for professional buyers and sellers"!
Special zone leading the future
Previous CBST exhibitions have attracted a lot of people from the beverage industry chain. To enrich the connotation of CBST exhibition and expand the exhibition, two special zones will be introduced in CBST2019: "Beverage Brand Culture and Innovation Zone" and "New Retail Beverage Display Zone". The "Beverage Brand Culture and Innovation Zone" will focus on the brand culture and connotation of beverage companies, showcase product innovations, and build a trade platform to promote sales. The "New Retail Beverage Display Zone" will focus on the unique charm and innovation of the "made-on-site drinks" industry chain enterprises, and visitors can taste a variety of made-on-site drinks on the spot to experience the industry's innovative development trend. These two special zones will inject new vitality into the innovative consumption of beverages and fashion life.
Existing concurrent activities
Industry professional activities with high degree of participation, influence and enthusiasm will also be held in the same period of CBST2019. Activities include: 2019 China Beverage Industry Association Annual Conference, 2019 China Popular Beverage Contest, China Beverage Industry Association's New Retail Branch Inauguration and 2019 China New Retail Beverages Development Seminar, 2019 China Functional Beverage Development Seminar, "Master Kong Cup" the 3rd China Beverage Industry Shui Mo Jin Qiu Calligraphy and Painting Exhibition. These activities will add more values to CBST2019. At that time, the leaders of the Chinese beverage industry and the elite will gather in Shanghai to jointly plan for the future!
Brand exhibition, zero distance to industry chain innovation! CBST2019 is about to be launched. We sincerely invite domestic and foreign beverage industry chain companies and individuals to come visit Shanghai in November to communicate and cooperate with each other for mutual benefit and win-win!
Men Nike Air Huarache