IN THE promising plant-based protein market, Southeast Asia is not far behind, although its growth is slow but steady, according to Vikki Paterson, Sales Leader, ASEAN Food & Beverages at DuPont Nutrition & Biosciences. In this interview, Ms Paterson has some pointers for companies that plan to develop their own plant-based food and beverage.
Plant-based food production is a trend getting more attention in Asia. What are your thoughts on the growth of this sector?
Much of the world is trending towards plant-based eating and this global shift could be here to stay according to several market research reports and prediction. Plant-based eating is moving into the mainstream. It is no longer a fringe dietary habit as people equate plant-based eating with physical health benefits and sustainability.
Plant-based proteins aren't just for vegans anymore as consumers seek more diverse protein types and higher levels in their diets. Demand for plant-based alternatives is expected to stay and expand further in this region, especially with the increase in both vegan and flexitarian consumers.
Plant-based diets are also growing across Asia. We are seeing a stronger demand for higher protein levels in dairy-based beverages and foods in Southeast Asia. While we expect to see growth in this category however, it will be slow but steady as consumers increasingly become more aware of the health benefits of meat and dairy alternatives.
What is your advice to F&B manufacturers who want to venture in plant-based products?
Protein quality. Food and beverage manufacturers may want to think about the type of protein used in their formulas because there are different types and quality of plant-based protein delivering different protein levels, hence providing varying nutritional value. For example, soy protein is a high-quality, complete plant protein that contains all the essential amino acids in the right ratio to meet human amino acid requirements. It is the only commercially viable plant-based protein with a protein digestibility-corrected amino acid score (PDCAAS) of 1.0, the same as milk and egg.
Responsible sourcing, operations and offerings. In a plant-based product, it is more than just protein that goes into the formulation. It could also contain other ingredients such as stabilisers, emulsifiers, texturants, etc. At DuPont, we are committed to conducting business in a responsible way through:
Sustainable sourcing - Our alginate and carrageenan products are based on red and brown wild seaweed which has a great environmental profile, using virtually no irrigation, land, or fertilizers.
Sustainable operations – We focus on environmental footprint related to greenhouse gas emissions, water and waste, social and ethical standards in our manufacturing sites and relevant packaging and transport projects.
Sustainable solutions – An example: DuPont™ Danisco® soy proteins have the smallest carbon footprint of 2.4kg CO2 per kg protein compared to other protein sources.
No compromise on taste and texture – More importantly, manufacturers should partner with food ingredient companies with a global footprint with innovative capabilities, deep market insights and strong industry expertise so that they can offer better solutions and create innovative food formats. Because ultimately when it comes to consumer acceptance, it is all about creating great taste experiences.
What challenges do manufacturers face when formulating plant-based products?
There are many plant-based foods and beverages that are already available in retail and they are mainly imported from other markets. However, many of these products are not designed to suit the local palate. Manufacturers often need to rethink how they are able to formulate a product with great taste and texture and one that meets the requirements of the ASEAN consumers.
From a product formulation perspective, stability through end of shelf-life is a primary concern when working with plant-based beverages. Issues such as sedimentation and whey-off are common.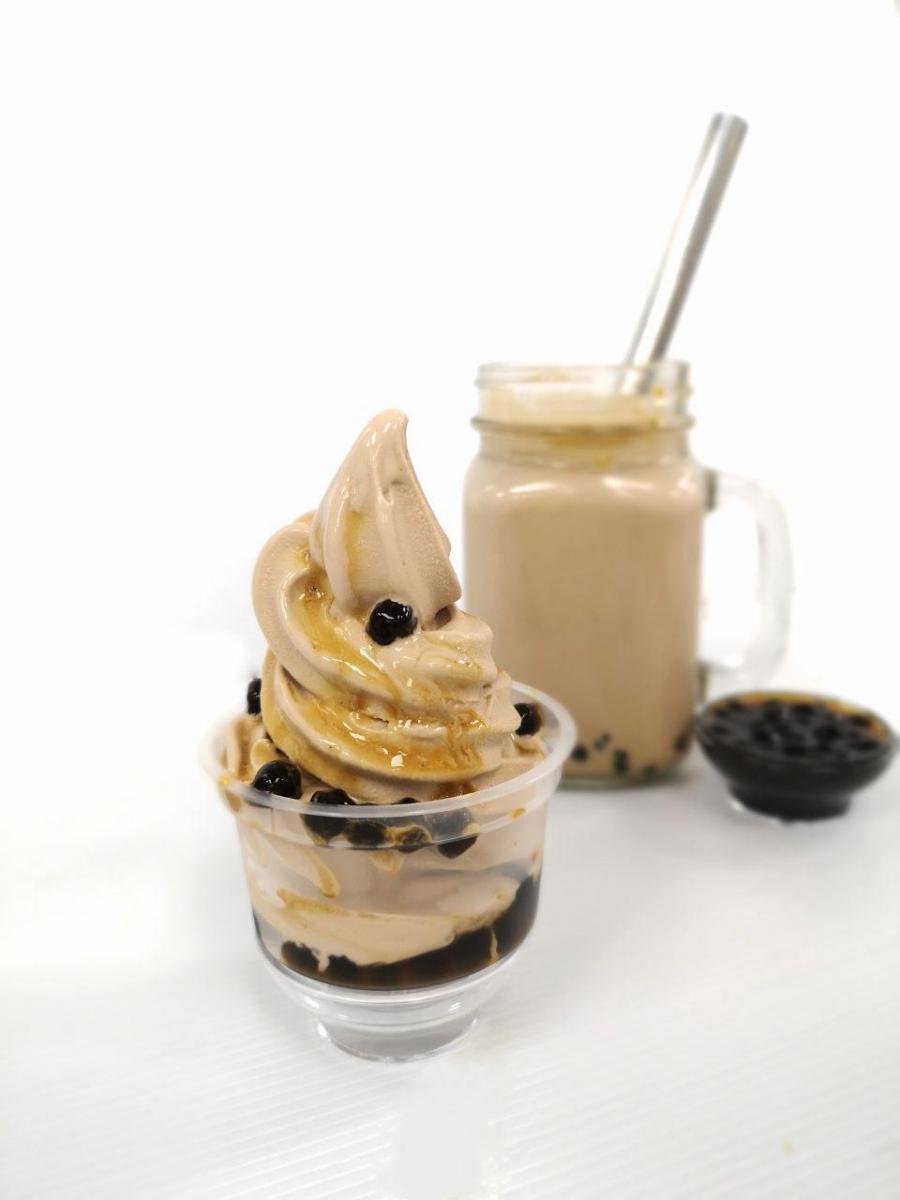 Achieving the right sensory qualities is a challenge in formulating products like yogurt with plant-based proteins.
From a sensory standpoint, plant-based products may not be easily accepted by consumers despite the positive health and nutrition perception. For example, plant-based beverages tend to be less full-bodied, thinner in viscosity and lack mouthfeel because of the lower solids content and the presence of a different protein type. When manufacturers try to innovate with various protein sources and stretch the amount of protein to a higher level in the formulation, there is greater expectation for the stabiliser solution to perform.
In a meat replacement product such as a vegan burger patty, the biggest challenge would be to achieve texture and the right bite that is as close to real meat as possible.
In bakery, the addition of protein may affect gluten development, impacting overall volume and structure of the baked goods. As the protein level increases, there is also an impact on water absorption therefore, resulting in a drier bakery product.
Which DuPont solutions would you highlight for plant-based protein products?
We have very broad range solutions from our portfolio that deliver nutrition, taste and texture, to demonstrate in multiple food and beverage formats. To name a few, there are:
- SUPRO® high quality soy protein for beverage and meal solution applications, to provide the protein level that manufacturers need in their formulation without compromising on taste and texture.
- RESPONSE® Textured soy protein concentrate to deliver a ground meat-like texture when hydrated.
- TRUPRO® Isolated pea protein that delivers superior flavor and mouthfeel performance.
- Litesse® Polydextrose as a source of fiber and assists in caloric control.
- Danisco® VEGE culture range is a broad series of robust starter culture developed for use in plant-based fermented food and beverage. They have the ability to deliver a diverse range of taste and texture, and with probiotics if needed.
- Avicel-Plus® stabiliser blend that provides protein stabilisation and enhances mouthfeel.
- Various CREMODAN® and GRINDSTED® range of tailored blends to provide stability and enhance taste and texture in ready-to-drink beverages and frozen desserts.
Roshe Run Kaishi