OBESITY has become a growing health concern. Drivers are a range of interlinked factors such as rising incomes, urbanisation, shifting lifestyles and genetic factors. The pressure is now on for organisations and governments to address and fight related diseases from the condition, including Type 2 diabetes, cancer, cardiovascular disease, amongst others.
In 2019, almost 39% of those aged 18 and above were overweight[i], and between 2010 and 2014, countries in Asia – including Vietnam, Thailand, Singapore, the Philippines, Malaysia and Indonesia – saw the biggest rise in the number of obese adults[ii]. Moreover, the number of overweight and obese adults globally have also shown a marked increase over the past four decades[iii]. What's even more worrying is that Southeast Asia now accounts for about 20% of all diabetics globally[iv].
In response to these worrying developments, weight management trends are also shifting every few years. While there have been many different diets and habits one can follow to maintain a healthy weight, no one can dispute the effectiveness of healthy eating habits, including keeping a check on your calorie intake and maintaining an active lifestyle.
Diets have been identified as the game changer to managing that healthy number on the scale – but how can we indulge in our favourite food in a guilt-free way? Thankfully, there are various options with less calories to choose from.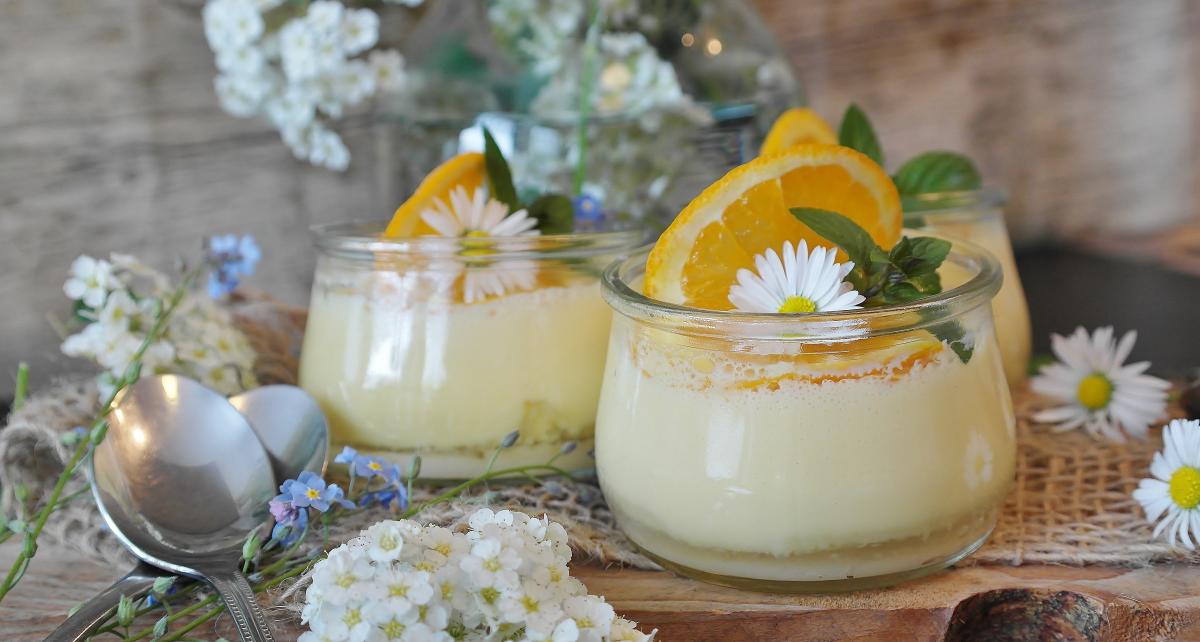 Makers of dairy, baked goods, and other foods can reduce fat content from their products when using Orafti® Inulin, the chicory root fibre from BENEO. (Photo: Creative Commons Zero)
Low-fat and tasty? Not impossible
Temptations bombard us every day, and we know how hard it is to say no to that delicious cake on the counter. Foods like ice cream, yoghurts, milk and cakes pile on the calories with their high fat content. Creating low-fat foods might be easy, but the real challenge lies in creating fat-reduced food products that feel and taste as good as the full-fat versions. However, innovative food ingredients today can mimic the mouthfeel of fat with lower calories, thus making it possible to enjoy calorie-reduced indulgence.
Apart from increasing the fibre content of food products, BENEO's chicory root fibre, Orafti® Inulin, helps to reduce the fat content in a wide range of food products. The white, odourless, soluble powder can stabilise water into a creamy structure. Compared to fats, inulin contains only 1.5 kcal/g – that's a huge difference from the 9 kcal/g found in fat! Easily incorporated into many popular products including baked goods, dairy products and cereal bars, natural and soluble prebiotic fibres can also be used to make healthier versions of easy-to-consume products that busy people can have on-the-go.
Enjoy your sweet tooth with less calories
Sugar is emerging as the bogeyman in the obesity crisis. While intense sweeteners – no matter whether natural or artificial – very often come with an undesired off taste, there are possibilities to cut calories but maintaining a sugar-like sweetening profile.
This is particularly important for popular indulgent food items such as confectionery, chocolate, cakes, cookies and other sweet goods. As consumers become more health-conscious and aware of the impact food has on them, the time has come to look for alternatives to treat the sweet tooth.
Sugar replacers are such a thing. While they provide the bulk in recipes also needed when sugar is reduced, they only have half the calories of sugar (i.e. 2 kcal/g). Isomalt is particularly interesting as it is the only sugar replacer derived from pure sugar beet. This is why it has a similar sweetening profile to sucrose. More than 40 years ago BENEO invented isomalt. Since then the pioneer has worked with manufacturers around the world, and now isomalt has become the number one sugar replacer in hard candies worldwide. It has also proven highly beneficial in products such as baked goods, chocolates and chewing gum.
The World Health Organisation recommended that within a healthy carbohydrate-based diet, low-glycaemic foods are preferred. Luckily, replacement with isomalt not only results in a lower caloric product, but it also brings a lower blood glucose response because isomalt is very low glycaemic.
Health-conscious and weight watching consumers in Asia are driving the trend for sugar- and fat-reduced as well as low-calorie foods. Fortifying foods with BENEO's multifunctional ingredients from natural sources allow manufacturers to pass these benefits onto their consumers while maintaining the same good taste and texture that they enjoy. This will enable individuals to enjoy their favourite foods and manage their weight at the same time.
The importance of good nutrition cannot be ignored, especially when dealing with chronic health conditions such as diabetes. By providing a variety of guilt-free, healthy options, manufacturers can continue to address the growing health concerns of today's informed consumers.
References
---
Air Jordan XX9 29 Shoes