The 7th Oman Health Exhibition & Conference set for October 9, 2017
Muscat, Oman, 01 August 2017—After a successful sixth edition in 2016, Oman's biggest exhibitions and conferences organizer Omanexpo, is preparing to hold the seventh edition of Oman Health Exhibition and Conference from 9 to 11 October 2017 at the new Oman Convention & Exhibition Centre.
Leveraging rapidly emerging opportunities in Oman's health and healthcare market as a result of the government's billion-dollar investment into the industry, the recognized biggest healthcare platform in Oman will once again provide a beneficial trade platform for companies to access these opportunities and showcase the best of their products and services to a dedicated audience.
Ahmed Sayed, exhibition director, Oman Health Exhibition & Conference, says "We are continuously finding ways to enhance our platform such that our exhibitors, stakeholders, and visitors are assured of a worthwhile return on investment by ensuring proper representation of all the key sectors within the health and medical industry, and offer new and diversified range of products, services and technologies. We also want to help encourage new investments into Oman's health resources and current projects."
"We are expecting over 150 companies from 18 countries, which will showcase the latest medical products and equipment, personal care products, diagnostic and laboratory equipment, pharmaceutical products, physiotherapy and orthopaedic technology that range from eye care, skin care, cosmetic, infertility treatment consultancy, and more," he adds.
The organizers are also expecting the biggest hospitals, clinics and healthcare centers from, India, Italy, Japan, Korea, Malaysia, Thailand and the US.
This year's edition will see the show's first-time association with Turkey as a country partner, who will bring in over 30 companies representing the health and medical sectors, as well as a high-profile delegation of government representatives and key industry professionals from the private sector.
A special feature will be the India pavilion, organized by India Health Plus, recognized as India's premier medical tourism expo, which will feature leading manufacturers and healthcare providers from India. Adding value to the exhibition are the Germany and China pavilions, and the Iran pavilion, seen to be the biggest one so far in any health exhibition in Oman.
Of parallel significance is the conference, accredited by the Oman Medical Specialty Board (OMSB). It is organized in partnership with the Ministry of Health and Oman Medical Association, which will present topics, sessions and workshops covering surgery, emergency and trauma, woman and child health, physical rehabilitation and therapy, investment opportunities, healthcare management, and other topics reflective of the current issues in Oman's health and medical sector and in line with the government's strategies outlined in its Health Vision 2050.
To date Oman Health Exhibition & Conference has enlisted the sponsorship support of Sri Ramachandra Medical Centre and Unicity.
In 2016, the government allocated US$ 3.4 billion of its expenditure on the healthcare sector, a budget which is expected to rise until 2020. Spending is focused on improving tertiary care facilities and embarking on important healthcare projects that includes new hospitals and primary healthcare institutions.
Currently, two multi-billion international medical cities are underway, which are seen to place Oman as the next medical destination in the region.
Contact: Melissa A. Daleja
T: +968 24660122 l Mobile: +968 99471704
Email: melissa.daleja@omanexpo.com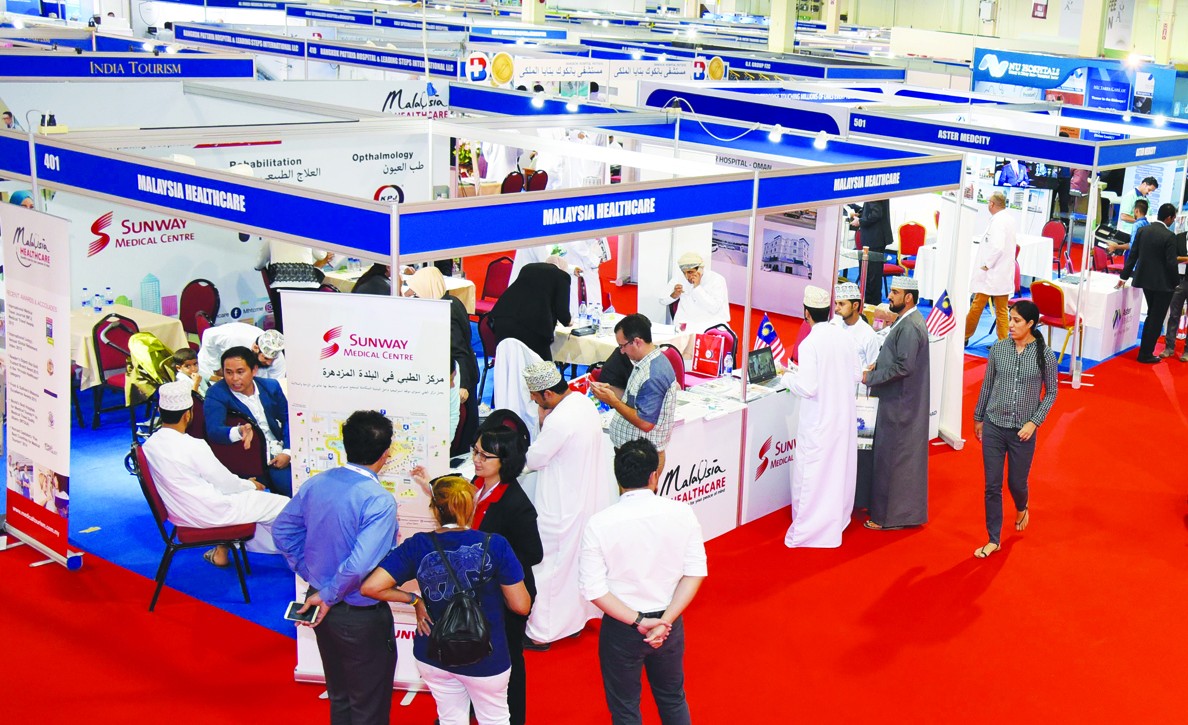 Girls Air Jordan 1