Excitement is mounting in the run-up to the K 2022. As always, Arburg has adopted a clear message for its trade fair appearance in Duesseldorf: "There is only a Plan A". At stand A13 in hall 13 and with the arburgGREENworld pavilion in the VDMA Circular Economy Forum, Arburg will showcase its pioneer role in resource conservation combined with extensive digitalization.
"The issues of sustainability, resource conservation and livelihoods are an increasing concern for people – especially in connection with plastics," says Juliane Hehl, Managing Partner at Arburg and responsible for Marketing and Business Development. Ms. Hehl added that one of the key questions is: how can we sustainably combine ecology, economy and social coexistence today and in the future? Arburg has been focusing on this topic for a long time – not only in terms of its production, but also in terms of its own products. But it also means that customers can use Arburg machines to implement processes that save on resources and offer solutions for the circular economy. Ms. Hel admits that it is a complex task as it involves looking at the entire value creation chain. At the end of the day, the goal is to sustainably reduce the carbon footprint in plastics processing and feed the recyclable plastics material back into the materials cycle.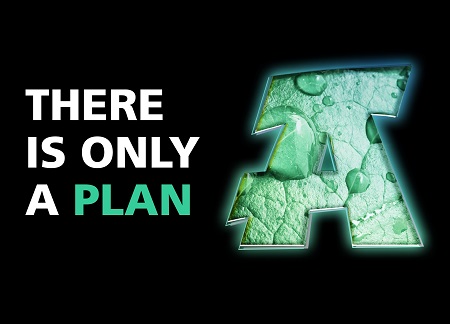 Arburg has a plan: "Plan A"
"With 'Plan A', we want to show visitors of the K 2022: we have understood these contexts and, as a machine manufacturer, we are making our contribution by tackling these issues on both a strategic and an operational level," says Dr Christoph Schumacher, Director Marketing. "Our message 'There is only a Plan A' communicates clearly that there can be no 'Plan B' when it comes to resource conservation, the circular economy and carbon reduction – following the motto of the sustainability movement 'There is no Planet B'." Of course, "Plan A" also corresponds with the focal points of K 2022, namely the circular economy, digitalisation and climate protection, which have become even more important global challenges since the last trade fair in 2019. "Our trade fair appearance underlines that we have a 'Plan A' when it comes to the perfect combination of sustainability, efficiency and cutting-edge technology", emphasises Dr Christoph Schumacher.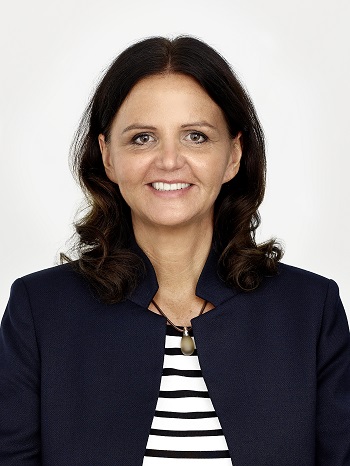 Ms. Juliane Hehl, Managing Partner, Arburg

At K 2022, Arburg will illustrate how highly networked, digitalised manufacturing helps to conserve resources and increase production efficiency. It is all about the synergy between the circular economy and high-tech with the help of targeted digitalization. The topic's importance for Arburg can also be expressed in figures: Arburg's presentation area has increased by a total of more than 800 to around 2,300 square metres: The Arburg stand 13A13 now covers around 1,900 square metres, plus another 400 square metres for the arburgGREENworld pavilion in the VDMA Circular Economy Forum in the inner courtyard of the exhibition grounds.
Sustainability thanks to digitalization
The arburgGREENworld pavilion is all about concrete sustainability measures in production and products: in other words, about what Arburg does within its own company to conserve resources and what its products do for customers. "Greenline" plugs from Fischer, one of the market leaders for fastening systems, will be produced on an electric Allrounder 370 A with recyclate package and Multilift robotic system. The give-away is a prime example of a successful circular economy in the field of post industrial recyclate (PIR). The sprue is deposited directly in a mill. It is then returned straight back into the process as regrind and reused. Arburg wants to "rock" the arburgGREENworld pavilion with a young, completely new team at the stand. The team, which includes many trainees, will also be a striking reminder: sustainability is a key component of our future; today's efforts are essential for future generations!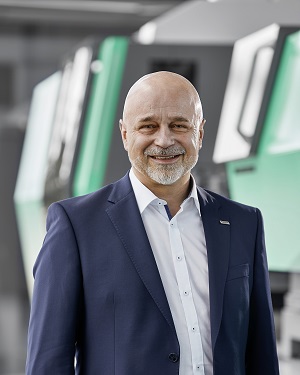 Mr. Christoph Schumacher, Director-Marketing, Arburg
13A13: Technologies for more sustainability and production efficiency
The main stand 13A13 will showcase corresponding Arburg technologies that enable sustainable, efficient manufacturing. Exhibits will include solutions with a small footprint, process control and networked peripherals, as well as completely new technologies, configurations with compact automation or the series production of mass-produced articles. A total of eight hydraulic, hybrid and electric Allrounders with a clamping force of between 350 and 6,500 kN and two Freeformers for industrial additive manufacturing will be on show at the trade fair stand. All injection moulding machines will be automated with robotic systems, in some cases integrated into complex turnkey systems and connected to the "arburgXworld" customer portal.
Visitors will be able to see for themselves the potentials of the Gestica control system and its assistants, such as the "aXw Control FillAssist". The Varimos plug-in from Simcon will be shown for the first time, which displays the effects of changes to machine parameters based on AI. Another real eye-catcher will be the production of a high-quality tool case in Arburg design on a hybrid Allrounder 1120 H with a clamping force of 6,500 kN.
No less than three exhibits are equipped with the Arburg recyclate package: an electric Allrounder 470 A produces PP handles from post-consumer recyclate (PCR), while a hydraulic Allrounder 270 S compact uses glass-fibre-reinforced PPS recyclate to make tweezers. The exhibit also has secure 5G mobile connectivity – a pilot project by Arburg and Telekom. Another networked, compact turnkey system is based on an Allrounder 375 V with a six-axis robot and Arburg Turnkey Control Module (ATCM) and produces a bicycle tool from recycled PA66/6 (GF50).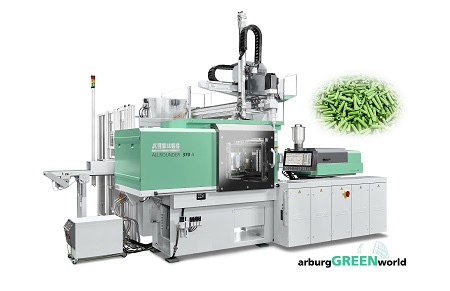 Electric Allrounder 350A at arburgGREENworld pavilion
A further "smart" exhibit is a hybrid packaging Allrounder 630 H in a cleanroom design that produces around 18,000 transparent PET blood tubes per hour: the injection moulding machine communicates with the mould, hot runner controller, material dryer and automation via the Gestica control system and OPC UA. The "Moldlife Sense" computer system is integrated into the 32x tool provided by Arburg's partner Hack and enables monitoring across the complete life cycle.
With an electric Allrounder 720 A, Arburg will present an alternative to deepdrawing. Its new size 1300 injection unit enables high injection volume flows thanks to precise AMKmotion servo motors. The exhibit manufactures thin-walled, round IML cups.
An Allrounder More 1600 manufactures Luer lock connectors for medical technology. The application will be the first to show handling with a Yaskawa robot, which can be directly programmed via the Gestica control system.
A definite highlight in terms of mould technology will be the Allrounder Cube 1800 with a 8+8+8-cavity cube mould with new CITI technology of Arburg's partner Foboha. The three-component cube mould produces a functional component from PP, TPE and POM. A six-axis robot simultaneously fills the mould, cools it and removes the parts.
Apart from Arburg's own products, products from two sister companies will also be on show: two 3D printers from innnovatiQ as well as the components from AMKmotion for the Allrounder powertrain. After all, the powertrain is the hallmark of a state-of-the-art injection moulding machine. Thanks to the acquisition of AMKmotion, Arburg now has complete control over the development and production of the entire powertrain, including servo motors and servo inverters – which makes the company unique, at least in Europe.
An impressive total of 15 further systems will be represented at stands of various Arburg partner companies, distributed across the entire exhibition. In addition, as in 2019, Arburg will act as a sponsor to ensure that free WLAN access is available to all visitors at the exhibition center.
- For more news and updates on K 2022, click here.