FrieslandCampina Ingredients, the global innovator in healthy and functional ingredients, has announced the release of its third annual magazine detailing five key trends that will drive the evolution of food, drink and supplement industries in 2023. The magazine, titled 'Shaping the future of Nutrition 2023', offers expert insights into current consumer drivers to help brands identify new areas for innovation and new product development (NPD) in the adult nutrition sector.
While 2022 saw several seismic shifts in consumer behaviours, like health of the planet beating health of the population to the top consumer priority for the first time, 2023 looks set to be an evolution of these macro trends. This year, FrieslandCampina Ingredients believes brands that focus of building credibility and truly helping consumers get the most out of life, at every stage, will stand out from the crowd.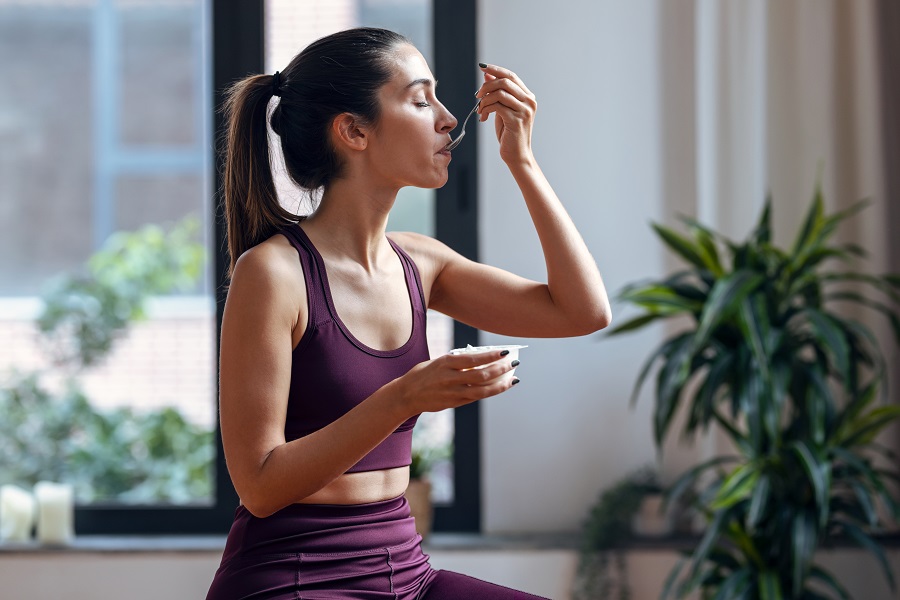 (Photo: FrieslandCampina)
The five key trends shaping consumer habits in the specialised adult nutrition sector are:
Building trust for planet-first nutrition – The health of the planet has cemented itself as the top consumer priority. And while this looks set to continue for the foreseeable, consumers are becoming increasingly sceptical – 38% do not trust companies to be honest about their environmental impact.1 However, 83% of consumers are more likely to trust sustainability claims that are verified by a third party.2 Working together as a cohesive industry to lower our impact on the environment will help companies big and small meet their sustainability targets and bolster trust among consumers at the same time.
Resilience and the power of positive nutrition – As the world adjusts to post-COVID life and the global cost of living crisis, consumers are feeling stressed, and are increasingly seeking out a sense of balance to build resilience. To do this, many are turning to positive nutrition – or focusing on adding beneficial foods, drinks and supplements to their diets, rather than removing less nutritious foods. As a result, consumers are looking for solutions that offer healthy indulgence – and fortified and nutritious desserts, drinks and snacks that satisfy both body and mind will be high on the consumer agenda in 2023.
Alternative proteins find their own feet – As plant-based becomes more mainstream, consumers increasingly expect high-quality, highly nutritional products that go beyond recreating animal-based applications. Emerging technologies, such as precision fermentation, are opening up new opportunities in 2023 for brands – but mastering taste and texture remains paramount. In 2023 and beyond, FrieslandCampina Ingredients believes that the protein market will continue to evolve; combining animal, plant-based and novel proteins to keep up with consumer lifestyle choices and to feed a growing population.
Going for gut health – In an era defined by uncertainty, it's no surprise that consumers are turning their focus inwards and prioritising overall well-being. With rising consumer awareness of the gut microbiome's role in supporting improved mental health, stress and sleep, brands can attract consumer attention by creating accessible self-care moments. And thanks to ingredient innovations in the space, unique and trending formats can be created, such as teas, shots and fortified gummies using good-for-gut ingredients such as prebiotics.
The era of active ageing – Out planet is now home to 8 billion people, including a growing number of older individuals. As healthcare evolves, global emphasis is shifting from 'healthy' to 'active' ageing, with older adults focused on getting the most out of life. This offers a wealth of opportunities for brands to create solutions targeting emerging markets like Japan and South Korea with products that support long-term strength, balance and mobility.
"We're living in tumultuous times. So, it can be difficult to predict exactly what the future will hold. However, what's clear is that in 2023 consumers will continue to prioritise health – both their own and that of the planet," says Vicky Davies, global marketing director for Performance, Active and Medical Nutrition at FrieslandCampina Ingredients. "Despite several market challenges, there is huge opportunity for brands to tap into these evolving trends. From mood-boosting gut health supplements to edible moments of indulgence, new ingredient innovations are inspiring product development across the adult nutrition space."
"But to truly stand out from the crowd," Vicky continues, "brands will need to bolster trust and credibility to win the faith of consumers, especially when it comes to sustainability. At FrieslandCampina Ingredients, collaboration is our DNA. Using our latest insights, our experts can work with brands to create on-trend nutritious, efficacious and sustainable solutions to help support consumers at all stages of life."
i Mintel Consumer Sustainability Barometer, 2022 (https://www.mintel.com/consumer-sustainability-barometer)
ii Compare Ethics, 'Building Consumer Trust in Sustainability', 2020