Alvaro Lario, President of the UN's International Fund for Agricultural Development (IFAD), visited Japan recently to meet with Tetsuro Nomura, Minister of Agriculture, Forestry and Fisheries, government officials and others, to build on strategic partnerships and to thank Japan for its support as one of the founding members of the organisation and fifth largest donor country.
Minister Nomura and President Lario discussed global challenges, including climate change and the food, fuel and fertiliser crisis that has severely impacted small-scale farmers in developing countries. Both parties agreed to work together towards resilient food systems and global food security.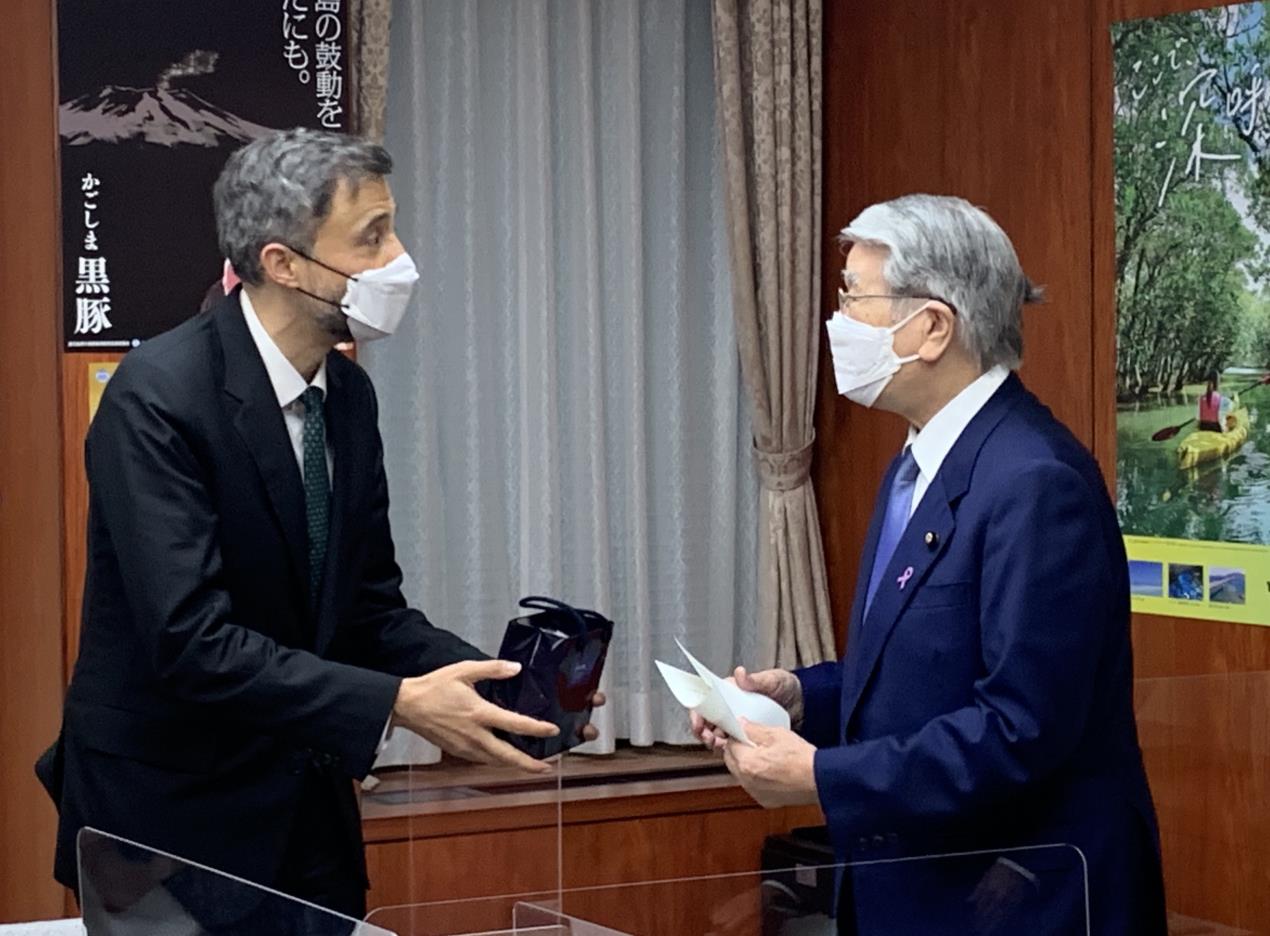 "Japan is a long-standing partner of IFAD. Japan plays a leading role in our governance and provides strategic direction to guide our efforts to transform food systems and accelerate impact on the ground. I was honoured to meet with H.E. Minister Nomura today to reconfirm the value of our strategic partnership," said Alvaro Lario, IFAD President.
Acknowledging the importance of the partnership, Minister Nomura said: "Japan, will take up the G7 presidency in 2023. We have a major role to play in accelerating global actions toward ensuring food security in the world. In addressing the food crisis that we are experiencing right now, countries and international organizations must work together. IFAD is definitely one of the most important strategic partners for us to successfully transform the agri-food systems in developing states."

During his two-day visit in Japan, President Lario also met other key government officials, as well as public and private sector partners, discussing issues around climate financing and public-private partnerships.

President Lario made the most of his visit to inaugurate IFAD's Liaison Office in Yokohama, which will function as the Fund's hub to strengthen its partnership with stakeholders in Japan. President Lario's first press conference at the Japan National Press Club was also held, attended by influential Japanese media organizations.