The recently concluded Plastics & Rubber Indonesia 2022 saw the active participation of two leading trade associations in the country: the Indonesian Plastics Recyclers (IPR) and the Indonesian Packaging Federation (IPF) to achieve the country's sustainability goals.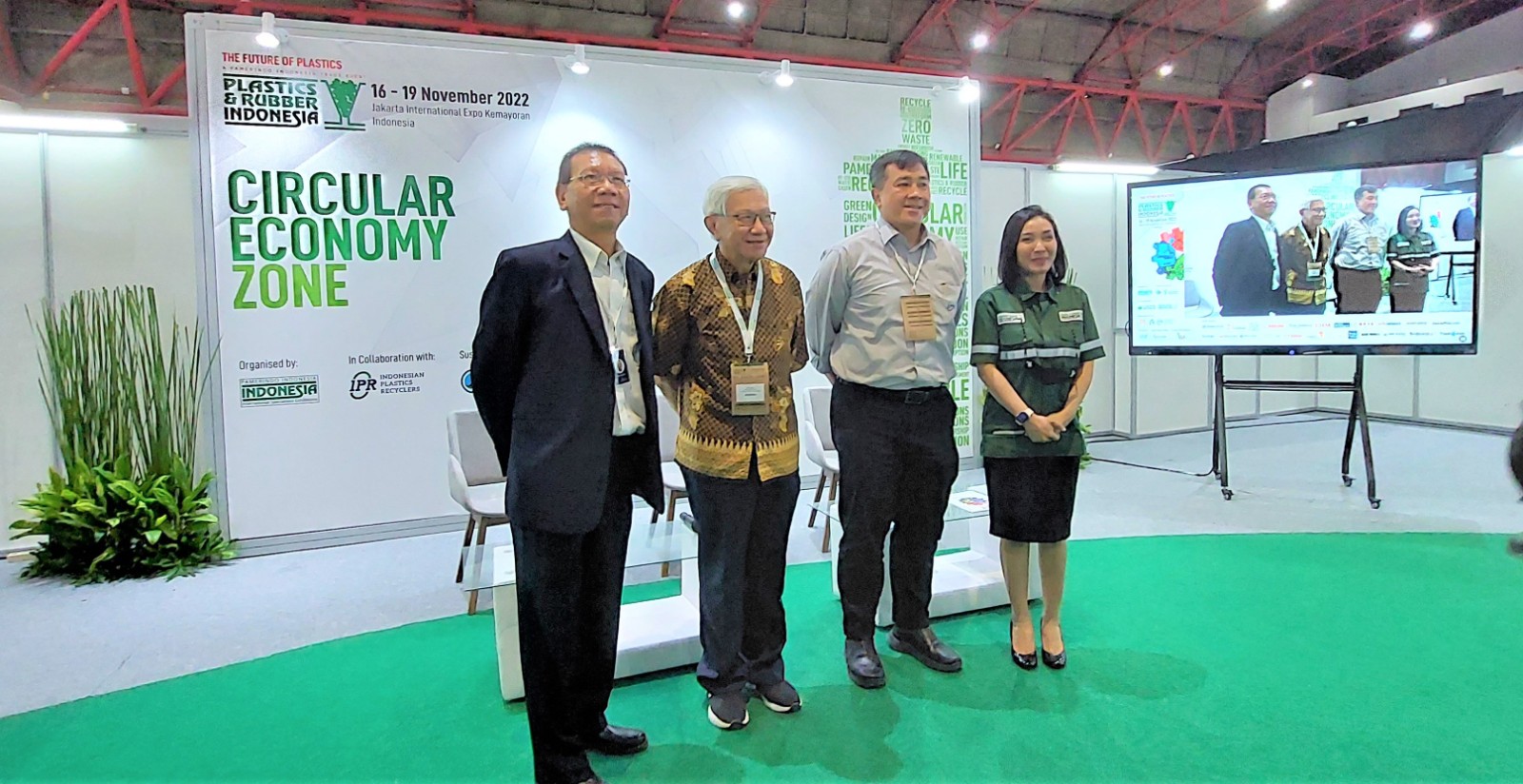 The first day of the exhibition started with the launch of the Circular Economy Zone, a special highlight that aims to provide visitors valuable information on sustainable production and how Indonesian companies are innovating to achieve a circular economy through their technologies and products. The Circular Economy Zone also served as a showcase of the sustainability activities of companies such as Milliken, Pan Era Group, Intera Lestari Polimer, Bilplast, Hokida, Ampacet, Pt Panca Budi Pratama (PBP), Pt Pelita Mekar Pratama, Pertamina and Pt Polytama Propindo where they demonstrated their innovative recycling technologies and products utilising recycled materials.
For the first time, exhibition organiser Pamerindo partnered with IPR in the Circular Economy Zone, which also served as venue where Tech-Talks were held. The opening of the Zone was highlighted by a panel discussion with Ahmad Nuzuluddin, IPR Chairman, who emphasized that IPR has been strongly supporting the development of a recycle ecosystem where plastic is viewed as a solution. IPR and its members have been working to improve the recycling program in the country for the implementation of a circular economy.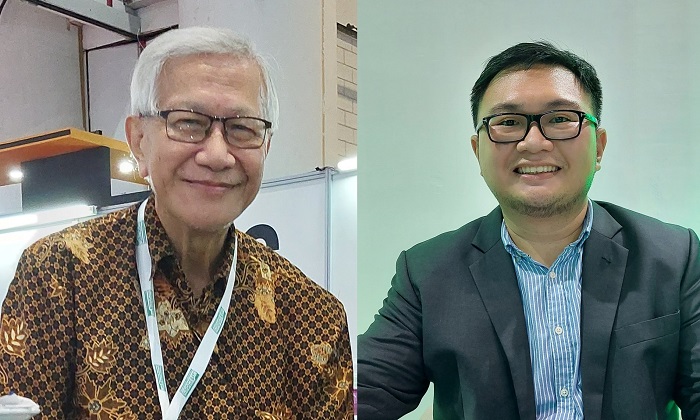 Mr. Henky Wibawa, Executive Director, IPF and Mr. Wilson Pandhika, Secretary General, IPR
This view was reiterated in another interview where Wilson Pandhika, Secretary-General of IPR, explained that IPR members have faced some challenges especially during the pandemic, and that while some projects were stalled, the members have been trying to keep the industry intact. This resiliency has enabled IPR members to endure a lot of challenges. "The recycling rate in Indonesia during the pandemic showed mixed conditions. On one side, there was the low turnout of PET bottles as consumers were forced to stay home during lockdown, thus reducing consumption of bottled water resulting in shortage of PET waste for recycling. On the other side, we noted that PE waste has been relatively more stable; while for PP, there were some areas like the woven bag industry that was quite strong so recycling activity was high. Now, recycling activities are recovering with new installations and additional recycling capacity is expected," according to Mr. Pandhika.
The Indonesian Packaging Federation (IPF), represented by its Managing Director Henky Wibawa, stated that while the plastic packaging industry has been contributing to Indonesia's industrial growth, the sector needs to consider several aspects such as technological innovation, connection and collaboration aspects, financing, etc. that will drive the plastics industry away from the linear economy applied previously towards a circular model.
Mr. Wibawa further explained this when he mentioned that consumer lifestyle has changed and packaging needs to match that change. "If we are talking about the circular economy, there are several initiatives but I combine these into three pillars: first is phenology, innovation in terms of how to manage plastic in order to make it more circular; second is financing; third is education. In the third aspect, our role in IPF is education. Education is needed especially when we want packaging to be circular, we need to rethink and redesign the whole packaging structure today, " Mr. Wibawa pointed out.
Being in the flexible packaging business for many years, Mr. Wibawa explained that flexible packaging consists of multilayer with different kinds of plastic materials, and there is a need to redesign to make flexible packaging more recyclable while meeting other requirements. "These other requirements cover functionality, such as the packaging must be suitable for food or for certain products. Secondly, the packaging should be suitable for our health and wellness that means the material used to produce the packaging should not be harmful to our health. Also, cost of production must also be considered – those are the aspects that should be taken into consideration but still, packaging must be recyclable – and we need to educate our members about these," according to Mr. Wibawa.