Chuan Lih Fa Machinery Works Co. Ltd continues as one of the leading innovators in the field of high-precision and high-performance large plastic injection molding machines. The company's advanced Two Platen Plastic Injection Molding Machine has now emerged as the most preferred choice for many different industrial applications, especially in the USA. Out of its many features, the most advanced one is its ability to achieve a considerably faster clamping force build-up by shorter locking time and pressure-generation time. It has an edge over other Two Platen Plastic Injection Molding Machines because of its clamp-tonnage build-up time and faster lock up capabilities.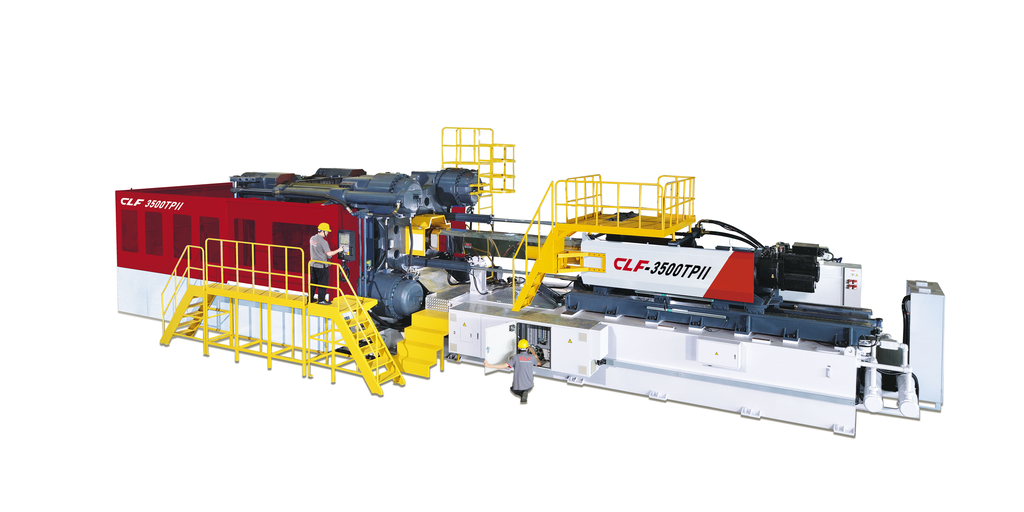 The injection molding machine is core manufacturing equipment for producing plastic parts for medicine, packaging, automobiles, electronics, home appliances, and many other industries. They could be plastic pallets, automotive lighting, or car bumpers, etc. Instead of traditional three-platen injection molding machines, more and more molders are now choosing two-platen injection molding machines because of their ability to meet various production demands of the plastic injection molding parts.
Founded in 1966, CLF has made its name for its expertise in developing super-large, high-precision, and high-performance plastic injection molding machines. CLF's Two Platen Injection Molding Machine Line spans a range of 1800 tons to 4000 tons. These models use a half-nut locking mechanism integrated with the tie bars to drive rapid-traverse open/close movements and a hydro mechanical system for lock-up. Using a mold guiding and height setting mechanism integrated with an innovative software program to offer fast, precision, and inching movement, ensure the smooth movement and accurate reset of each moving part during mold opening and closing. CLF's standard TPII series spends less time in mold open/close movement. Lock-up can be as quick as 3 seconds with a 3500 tons two platen system.
Some of the most important features of CLF two-platen injection molding machines are summarized below.
Innovative half-nut mechanism that enables its 2-platen injection molding machine to achieve a shorter locking time and pressure-generation time, significant reduction of lockup time, a significant advantage over competing products.
The new mold guiding and height setting system uses innovative program and calculation formulas to locate the mold quickly and accurately, thereby eliminating the need for time-consuming manual adjustments.
The new tie bar design reduces wear and tear and makes the machine more stable.
Offers greater flexibility for plastic parts with greater productivity, higher machine up-time, and enhanced reliability.
Comes with a reduced size, occupying less space and consuming fewer resources. Compared to the three-platen machines, for the same tonnage, the two-platen machines are about 10-20% shorter in length. As a result, molders can save machine floor space and reduce plant rental expenses.
Multi-stage proportional pressure control helps users ensure low-pressure mold protection.
Allows users to increase mold opening and closing stroke as per the requirement of the process.
"This breakthrough was achieved by combining three highly sophisticated technologies. The new mold height setting system and half-nut clamping mechanism are a significant improvement over traditional design. They are faster, more accurate, and more efficient. This makes them ideal for manufacturers who require injection molding machines with reduced cycle time for large parts. The machine also features a new tie bar design that reduces the load on the moving platen and lowers the friction during movement," said Jenny Lin, a senior spokesperson from CLF.