In these times of climate change, it is more important than ever for the food sector to help in reducing CO2 emissions, and also to deal with food even more responsibly. At the Gulfood Manufacturing trade fair, which takes place from 8-10 November 2022 in Dubai, MULTIVAC Middle East will be showing, how packaging machines, portioning machines and recyclable packaging materials can help.

Visitors to Gulfood Manufacturing 2022 will get to know all about MultiFreshTM on the MULTIVAC Middle East stand (Hall 1, Stand C1-42) - MultiFreshTM is a packaging process, which protects food against spoilage and extends its shelf life. The pack consists of a rigid lower web and a flexible upper web, which drapes around the product without tension like a second skin - and this includes even hard constituents of the product such as bone, shells and fish bones. Thanks to the allover sealing of the vacuum skin pack, every millimetre of the product, such as for example a steak or fish fillet, is protected against outside influences. Liquid has no possibility of escaping from the pack. The pack also offers food producers the opportunity of presenting very effectively to consumers the quality, freshness, colour and structure of their high-quality products.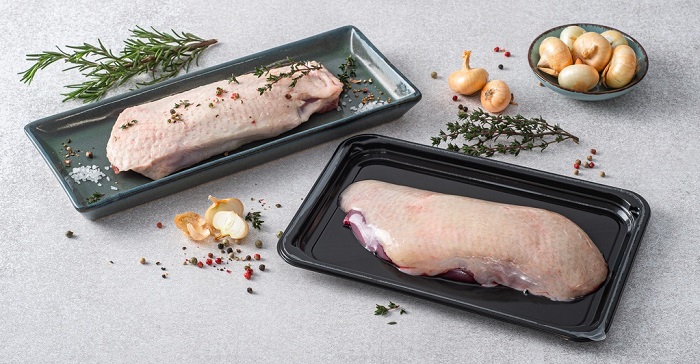 MULTIVAC tray for poultry

R 105 MF - Compact thermoforming packaging machine for entry level into the MultiFreshTM packaging process
For smaller-scale food producers, who want to extend the shelf life of their food products and also improve the presentation, by using the MultiFreshTM packaging process, MULTIVAC Middle East at Gulfood Manufacturing 2022 will be showing the R 105 MF thermoforming packaging machine - a cost-effective and compact model for producing skin packs as well as MAP and vacuum packs in small and medium-sized batches. Thanks to its range of equipment options, the machine can be individually adapted to customers' requirements, and it offers the user great freedom of pack design. The range of pack shapes extends from the basic predefined formats to pack cavities that can be shaped to the required design. If required, the base of the pack can also be designed with ribs and embossing, which further strengthen the rigidity of the pack. The lower webs are available in various materials such as plastic films or paper fibre-based composites, as well as in different colours and thicknesses and also with easy-peel properties.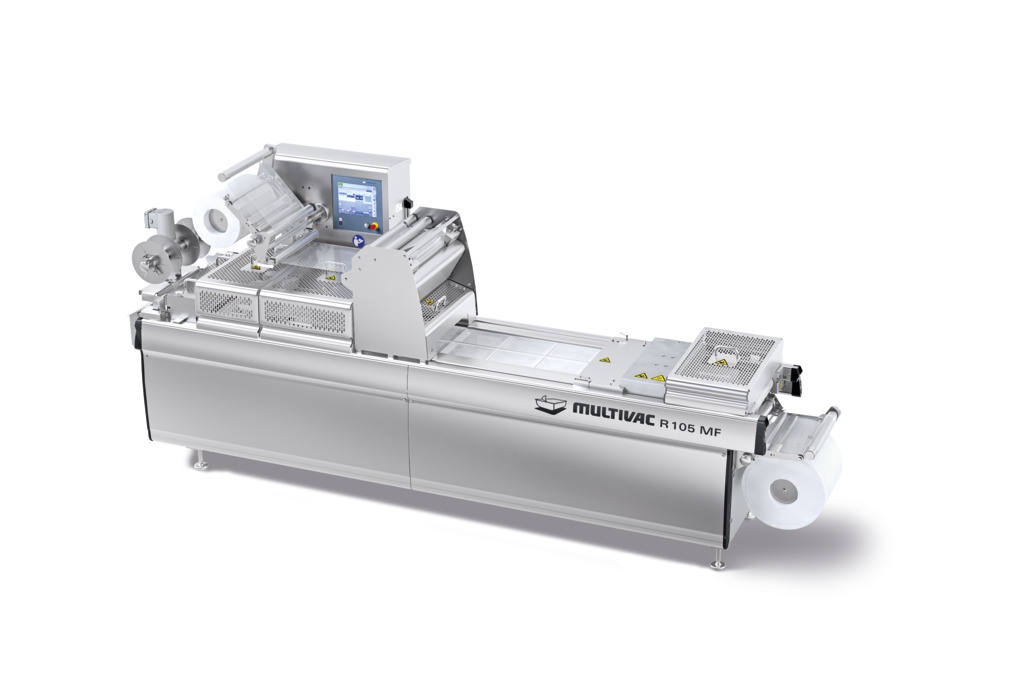 R 105 MF thermoforming packaging machine
T 305 - A traysealer that also runs sustainable packaging material
Food producers, who want to produce MultiFreshTM packs for larger batches using pre-made trays, will find the T 305 traysealer at the trade fair. The machine enables a high level of output to be achieved, while also providing consistently high pack quality with gentle handling of the trays - and if required with up to four tracks. This traysealer is used worldwide for packing ready meals, snacks, meat and sausage products, cheese, fish and seafood, as well as fruit and vegetables, in pre-made trays with a maximum formed area of 420 x 300 mm. The machine runs not only trays made from plastic, aluminium and foamed materials, but also MULTIVAC's PaperBoard, a sustainable paper fibre-based packaging material, which increases the recyclability of packs and reduces the consumption of plastic. And last but not least, the T 305 is prepared for the Industry 4.0 era and MULTIVAC Smart Services, which optimise machine efficiency thanks to intelligent and software-supported monitoring in real time.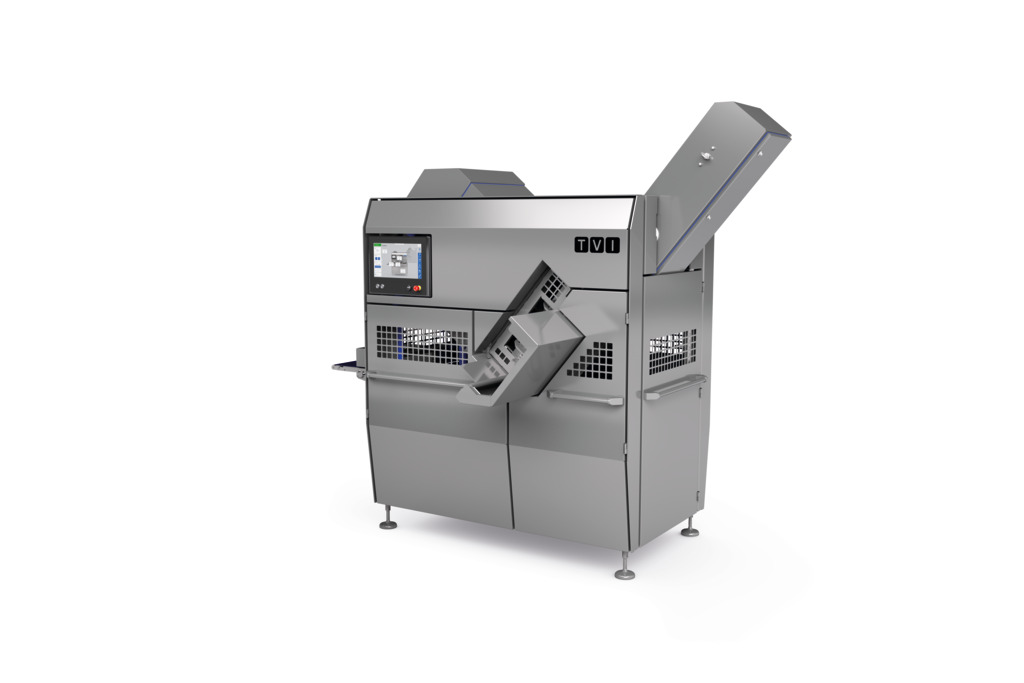 Sustainable cutting and portioning: GMS 400 for trim-free meat processing
But it is not just packs, which offer the food sector the opportunity of reinforcing sustainability. Cutting and portioning also offer potential, as proven by the GMS 400 machine from TVI. The show-stopper: so-called 3D pressing. A staff member loads a piece of meat into a drawer. The machine then starts its work. It automatically adopts the optimum 3D forming and portions it without trim. The higher yield is of great benefit to medium-sized butcher's shops, industrial-scale meat processors with smaller lines, as well as wholesale businesses, which supply restaurants, caterers and canteens with portioned meat products.

ROLLFIX basic for bakers - the manual dough sheeter
There is also something for the bakery sector at Gulfood Manufacturing 2022. MULTIVAC Middle East will be presenting on its exhibition stand the ROLLFIX basic from FRITSCH Bakery Technologies. Thanks to a roller gap expanded to 45 mm, users can process dough portions up to 15 kg on the machine. The convenient quick-slackening device for the belt enables cleaning to be carried out easily and rapidly. The optional flour duster and brush can also be removed very simply. Despite its exceptionally robust construction, the dough sheeter with its tables, which are folded up on both sides, can be stored in a very space-saving way.