McCormick Flavour Solutions in the Asia Pacific region will mark its inaugural participation at the Food Ingredients Asia 2022 (FIA) and unveil findings of a local consumer snacking study that was commissioned this year. FIA 2022 will take place from 7 to 9 September at the Jakarta International Expo in Jakarta, Indonesia.
Among other interesting findings, the study uncovered consumer snacking behaviour changes post-pandemic with nearly two-thirds of respondents having increased their intake of savoury snacks, the most popular snack category in Indonesia since the pandemic. Through the study, respondents also shared the top five flavours preferred by consumers in savoury snacks, as well as the top three factors considered when Indonesian consumers are purchasing snacks. Insights from the study also revealed that about 95% of Indonesians surveyed crave for healthier savoury snack options and what are some of the ingredients in snacks which they perceive are healthier to consume.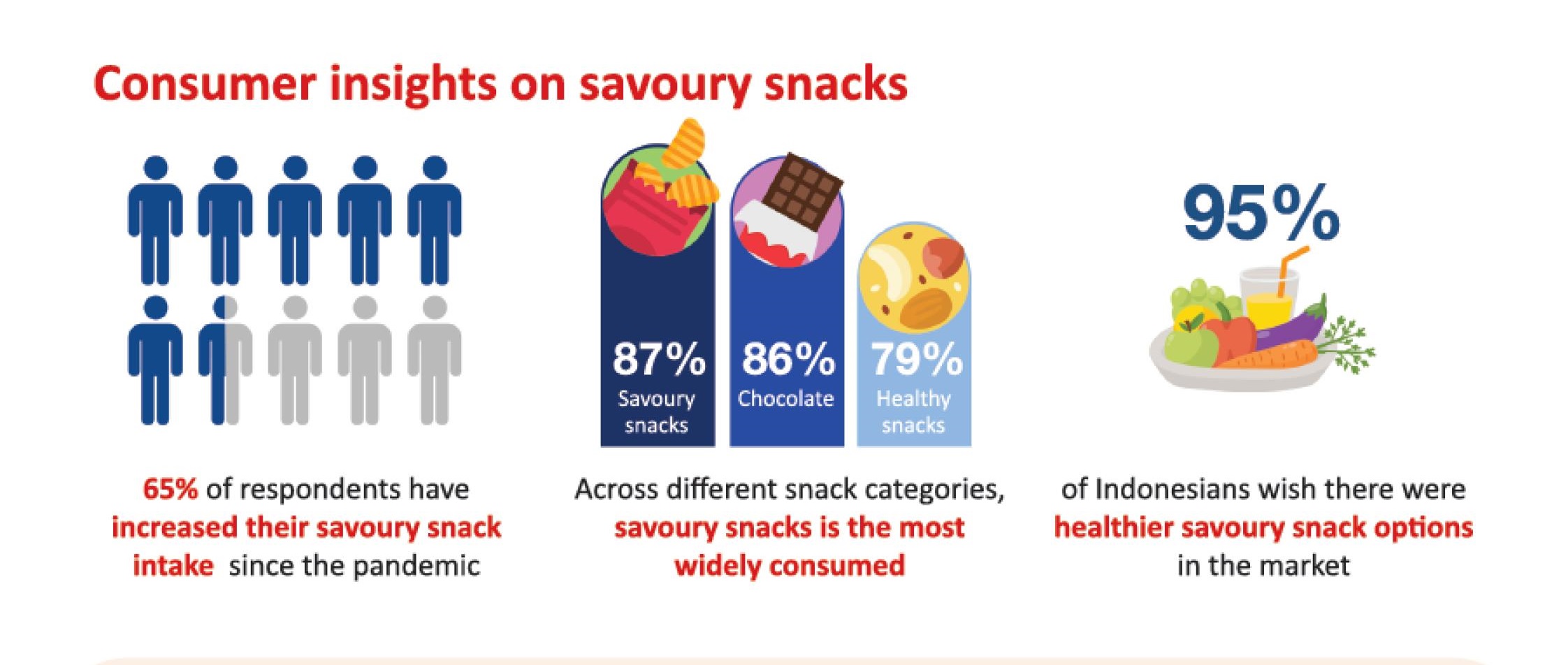 McCormick will reveal more trends at Fi Asia booth P19.
"We are most excited to share these consumer snacking preferences at FiA. The result shows that spicy flavours rank among the top 3 flavour preferences in snacks among Indonesians and is aligned to the overall rise in spicy micro themes we have observed in Southeast Asia, whether it is in fast food restaurants, retail shelves, street stalls, or fine dining establishments," said Betty Juliana Tan, Vice President, Flavour Solutions, McCormick Asia Pacific. "Spice is right up McCormick's alley and with over 130 years of being a global leader in flavour, we are very well equipped to help our customers deliver on customised Flavour Solutions to meet this trend. Every region has their own version of spicy flavours. With a growing understanding of ingredients and cuisines, consumers are seeking to taste regional spice for a worldly gastronomic experience."
At the McCormick booth P19, visitors will receive more than just results from the Indonesian consumer snacking behaviour study, as they will also be treated to sample nine different flavour concepts for savoury snacks, sauces, and seasoning products. Spicy flavours such as chipotle, mala, capsicum, ginger, garlic, and black pepper will be star features in these concepts. Flavour experts from McCormick will also be onsite to share valuable insights on the usage of these flavours to meet the desired taste of food products and how snack manufacturers can produce more nutritious snacks.