Thought-leaders delving into 2023 while building visioning scenarios
Uncertainties have been compounding in the recent past, with developing signs of weakness in economic growth and other high-frequency parameters. To provide manufacturing decision-makers in South East Asia with improved insight into global economic conditions in 2023, International Metalworking News for Asia asked thought-leaders in the metalworking industry how their technology can give the industry a positive outlook for the future.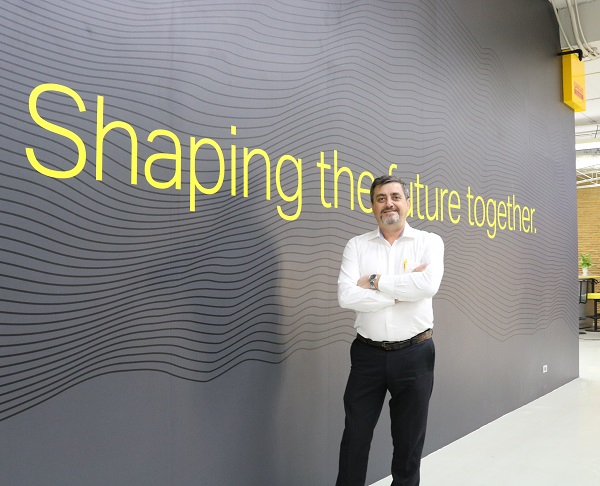 Manny Valenza, Sales Cluster Manager, SEA-Oceania for Sandvik Coromant
The metalworking industry has changed drastically over the last few years, and I would say that today we are more digital and data driven than ever. The impact of the Covid-19 pandemic has truly highlighted the power of digital technology and its potential in manufacturing like never before.
And we expect this digital demand to rise. In fact, International Data Corporation (IDC) reported that digital will rule in Southeast Asia by 2023, according to the Top ICT Predictions for 2022. It's predicted that one in three companies will generate more than 15 per cent of their revenue from digital products and services by 2023, compared to just one in six in 2020.
Sandvik Coromant clearly sees that our customers, partners, and distributors in Asia are ready for new ways of working that embrace digital transformation. For example, we have seen more activity with our online ordering system, increased demand for our digital tools and solutions, as well as for our online training events and virtual live machining sessions broadcast from our Sandvik Coromant Centers.
The motivation for enterprises to innovate in a digital-first economy is getting stronger and we are committed to helping these manufacturers gather even more pace.
At Sandvik Coromant, one way we are leveraging digital solutions is to empower our employees to better support customers. Our customers rely on us for our skills, which involves the skills of the machine operator combined with those of our technical experts. We have built up decades of industry knowledge in our workforce. As a result, we are now able to convert that knowledge into a digital format to be analysed and fed back into customers' manufacturing processes to optimise efficiency on the shopfloor. To do this, we teamed up with Microsoft to build a predictive analysis solution based on Microsoft Azure.
We have also developed our unique CoroPlus® platform, which puts us ahead of the curve by preparing our customers for the next industrial revolution. CoroPlus® provides unparalleled visibility into a manufacturing operation. With access to connected tools and software, our customers can effectively monitor machining performance and get customer support in real time. CoroPlus® has the potential to help manufacturers incorporate connectivity, remote monitoring, and advanced machine analytics. With CoroPlus®, sensors, tools, connectivity, algorithms, and data analysis all collaborate to ensure streamlined manufacturing operations.
Together with Sandvik Coromant's tooling recommendation software and data analytics, our customers can optimise their design and planning production processes to save production time and improve quality.
It is technology like this that will be key to enable manufacturers in Asia to pursue a digitised future, embrace the latest manufacturing industry trends and create revolutionised organisations.
With exciting new machining advancements, digital solutions, monitoring capabilities, and material discoveries on the horizon, the future looks bright. This will lead to remarkable innovation and unprecedented productivity. However, this also presents fresh challenges and everyone in the manufacturing industry needs to adapt.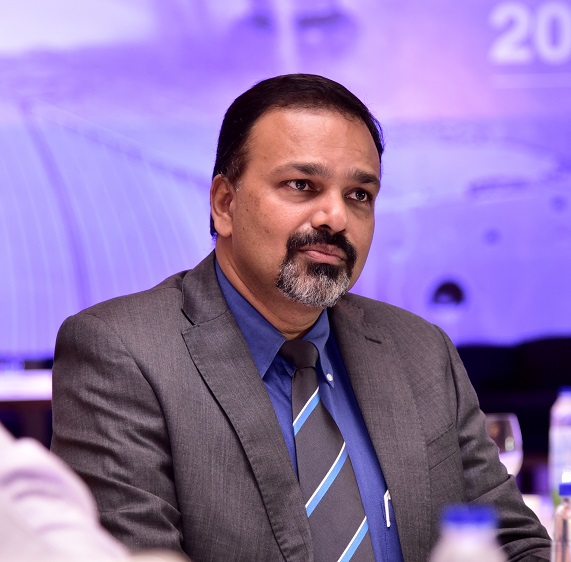 Punit Gupta, Blaser Swisslube Managing Director India & SE Asia
The key manufacturing priorities for 2023 in Asia consist of multiple pillars in our view. First there is the focus on higher machining productivity. As there was (post Covid) and is still a shortage in manpower, the key is going to be to focus on the higher output per person and machine. This then also includes the improvement of employee health and safety in the production environment as there is still room for improvement. Not to forget the environmental compatibility and sustainability itself which is still a hot topic worldwide and is still a focus. A key priority will also be the constructive collaboration between machine tool builder, tool builder and coolant specialist. This means exchanging ideas and sharing expertise among the machining industry. The knowledge from industry experts and leaders is needed to move forward in regards to technology innovations and digitalization. Furthermore, there is a need on transparent data from machine shops and how to evaluate them to have a meaningful decision base.
We see our contribution from Blaser Swisslube in the field of knowledge, expertise, and tailored services in the machining processes. For over four decades our key business is in the metalworking industry. We know that every customer situation is unique. That is why we do not sell our metalworking fluids off the shelf. By first determining each customer's situation, we set the foundations for long-term successful cooperation. We examine the customer situation for potential improvements and help to fully realize them. In providing solutions and services the output can be multiplied in regards to increased machining quality, longer tool life, better overall efficiency.
For this we have digital instruments like our own Liquidtool Analyzer that helps us to capture the machining process in detail and collecting the data in a transparent way. Our Analyzer is used worldwide and helps us to share knowledge globally. The well-balanced Blaser product range helps our customers win in regards to optimal machine compatibility, optimal cooling and lubrication, and long-term stability. Additionally, Blaser products are an industry leader in human and environmental compatibility. With our unique Research and Development facilities at our Head Office in Switzerland which occupy about 300 m2 of floor space we have the opportunity to test the latest metalworking fluids and recreate the versatile machining operations of our customers and partners in a realistic way.
At present, research is carried out using four CNC milling machines and a state-of-the-art grinding machine. Latest High-precision measuring devices and sensors enable the data acquired to be interpreted correctly. Every customer gets after the Blaser coolant solution implementation an operator training in handling our metalworking fluids, support with monitoring plans and instructions, and additional tips in the correct handling of coolants. We will always be a reliable partner to ensure continued success. To provide dedicated support is important to us as well as to follow-up regularly to guarantee that the customer machining process always operate at peak performance. So therefore, we see us in helping customers win in 2023 and even longer and facing the challenges in front of us.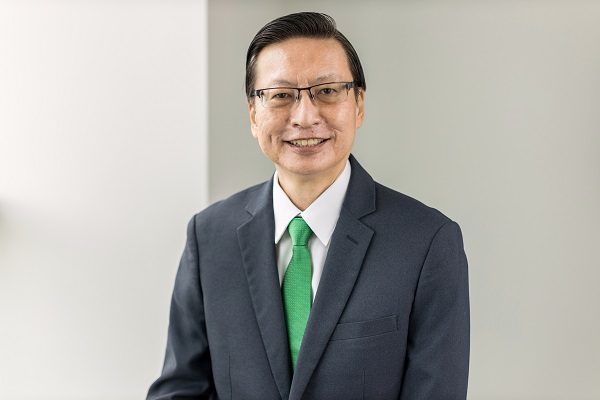 Alfred Lee, President, Industrial Asia/Pacific, Schaeffler (Singapore) Pte. Ltd

Challenging headwinds in the macroeconomic environment have given rise to new trends in the manufacturing sector. In the face of disruption across global supply chains, companies have learnt the importance of staying prepared to ensure sustainable business development.
In Asia, we expect that the following key trends will play a massive influence in enabling companies to remain agile and effective to meet future challenges in the industry.
Firstly, we expect robotics technologies to play a greater role in ensuring manufacturing excellence. With the increasing growth of digitalization and automation technologies, as well as shifting demographic changes and work trends, manufacturers must start prioritizing innovative robotics technologies to enhance their productivity and increase the automation of value-added processes. Similarly, based on our estimates, we expect the demand for industrial automation to grow more than fivefold by 2025.
To meet these shifts in the industry, we have successfully developed a strain-wave gearbox equipped with an electric motor and sensors for use in collaborative robots (cobots) to the point of volume production. We are also considering adding more powerful gearboxes for higher payload capacities for industrial applications. Furthermore, our acquisition of Melior Motion GmbH has allowed us to provide a range of ultra-precise planetary gearboxes to support our customer's needs in the field of robotics.
Moving on to digitalization, we expect that the demand for Internet of Things (IoT) technologies for predictive maintenance and condition monitoring services will remain vital in lowering operational costs and increasing excellence. According to an earlier McKinsey Global Institute report, it is suggested that the application of IoT technologies can reduce maintenance costs by up to 25%, cut unplanned outages by up to 50%, and extend the lives of machines by years. In addition, as companies look to strengthen their manufacturing efficiency and machine reliability, predictive maintenance technologies will play an integral role in reducing the complexities of maintenance services.
Lastly, the strong focus on ESG will continue to see demands for the manufacturing sector to meet environmental protection, occupational health, and safety standards. Sustainable production is no longer a "nice to have" but an absolute "must" – this can be achieved by using fewer resources and more energy efficiency.
At Schaeffler, we service customers from over 60 industrial sectors with our extended portfolio of bearings, components, and system solutions, to help them meet their manufacturing challenges of tomorrow.
For instance, our condition monitoring solution, OPTIME, was based on the guiding principle of "Plug.Play.Predict" to provide professional diagnostics based on expert algorithms and machine learning. Thanks to its simple plug & play installation, manufacturers can start monitoring hundreds of rotating machines in just a few hours, available 24/7 via the OPTIME mobile app and web-based dashboard.
Beyond condition monitoring, our high-performance bearings and optimal lubricant systems also ensure that machines run smoothly, energy-efficiently, and reliably. Our high-performance X-life bearings, for instance, are developed to meet the demands of heavy wear and corrosion resistance to increase machines' service life and make production more environmentally friendly. We also recently launched our portfolio of automatic lubricators that can be combined with the technology of OPTIME to provide efficient lubrication of bearings machines. This saves maintenance costs due to improper lubrication, which would cause bearing failures.