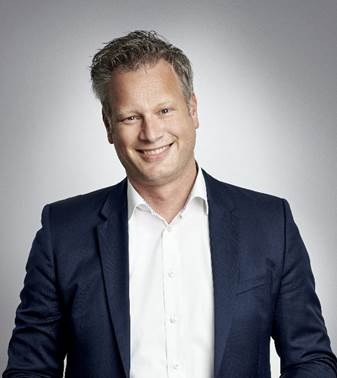 Founded in 1928 in Werther, Westphalia, Germany, Poppe + Potthoff supplies a wide variety of customers in over 50 countries. Having grown from its core strengths in precision steel tubes, common rails and lines for diesel injection systems, the family-owned company is currently undergoing a transformation into a development partner for sustainable technologies. By bringing together group-wide expertise and investments in start-ups, Poppe + Potthoff is creating an ecosystem that supports customers in both sustainability and digitalization challenges.
Markus Kerkhoff has played a key role in driving this transformation since 2020. After joining the Group as Executive Vice President, the engineering graduate headed the Innovation + Strategy division as well as the Automotive division with the Powertrain Systems and Precision Components business units. As of January 1, 2023, Markus Kerkhoff will now assume the role of CEO (Chief Executive Officer) of the Poppe + Potthoff Group. In this new role, he will continue to drive the strategy of responding to market changes with innovations and new products.
"Markus Kerkhoff has shown great leadership and a continued commitment to the values that have characterized our company since its inception," said Dr. Christian Potthoff-Sewing, President and co-owner of Poppe + Potthoff Group. "The shareholders of P+P are confident that the group will be in good hands with Markus and look forward to the results that the chosen course of recent years will bring."
With the reorganization of the responsibilities within the management, the company creates the prerequisite to implement the results of the course taken three years ago in the best possible way. In the future, the Poppe + Potthoff Group will be led by Markus Kerkhoff as CEO, Christoph Hentzen as CFO (Chief Financial Officer) and Dr. Christian Potthoff-Sewing, who will concentrate on the strategic orientation of the company as managing partner and strengthen the management team as coordinator of the management.