R-Cycle starts into a new phase as an open community. The first official Annual General Meeting took place on 3 May 2022 at the company location of R-Cycle member Multivac in Wolfertschwenden (Germany).
R-Cycle was founded in 2020 as an initiative of various technology companies and organizations along the entire life cycle of plastic packaging with the aim of establishing a digital traceability standard in the market using digital product passports for plastic packaging. This provides the technical basis for more precise waste sorting and higher quality recycling in order to promote an effective circular economy.
Dr. Benedikt Brenken, Director of the R-Cycle Community, explains: "After the development and testing of the technical infrastructure was successfully completed in spring 2022, the rollout is now taking place. R-Cycle is now accessible as an open community for all companies, institutions and stakeholders who have a legitimate interest in the field of circular economy for plastic packaging and would like to use, support or further develop R-Cycle itself."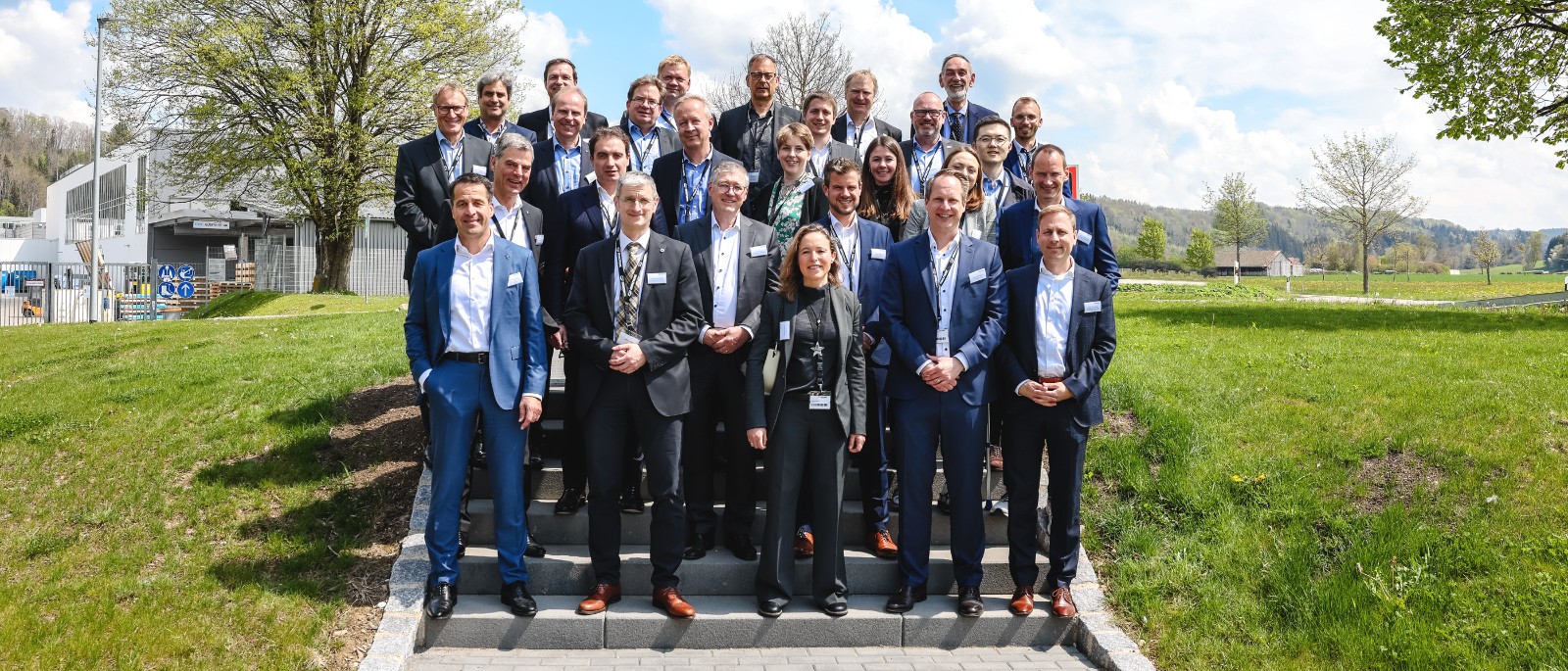 Right at the start of the community, the circle has grown by 6 more companies to a total of 19 members. The community offers access to a broad network of application-experienced partners and know-how in digitization and sustainability. In addition to the Annual General Meeting at management level, the exchange takes place via specialized working groups that deal specifically with the various areas of application of digital product passports. The R-Cycle platform can be networked with all common software systems as well as a wide variety of production systems – from film or injection moulding machines to processing, printing and filling machines to waste sorting and recycling plants. The traceability technology behind R-Cycle is based on GS1 standards – the leading global network for cross-industry process development and a founding member of R-Cycle.
By providing a digital product passport, all recycling-relevant data is automatically recorded during the production of plastic packaging and made available on intermediate and end products via suitable markings (e.B. digital watermarks or QR codes). In this way, waste sorting plants can precisely identify packaging and form recyclable and unmixed fractions. In addition to improving product sustainability, manufacturers and processors of plastic packaging also benefit in terms of process efficiency, quality and compliance with legal information requirements.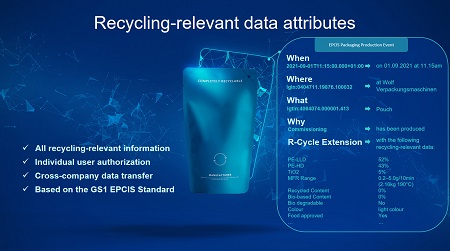 Guido Spix, Managing Director at MULTIVAC, says: "We had a lively discussion about the strategic goals of R-Cycle in the context of several lectures and a top-class roundtable. Digital product passports offer enormous potential for an efficient circular economy of plastic packaging. Among other things, they enable data-optimized production processes as well as data-based and thus more precise waste sorting in order to obtain higher-quality recyclates. We are looking forward to the next steps!"
Dr. Brenken adds: "R-Cycle is not a concept, but a proven solution that we are now bringing to market together from our strong community. The first Annual General Meeting has already shown how much innovative spirit our members bring to the table to leverage the potential of digital product passports for plastic products as part of an efficient circular economy."
Interested companies can obtain all information on membership at: www.r-cycle.org/r-cycle-community