The Serac Group, a global leader in the manufacture of filling machines for food and non-food liquids in rigid packaging, has announced the acquisition on 20 January 2023 of NFM and its subsidiary DOSELEC, a manufacturer of dosing systems and filling machines for preformed cups located in Falaise in the Normandy region of France. This SME will reinforce Serac's "preformed cup machines" expertise acquired in 2004 with the purchase of Nova.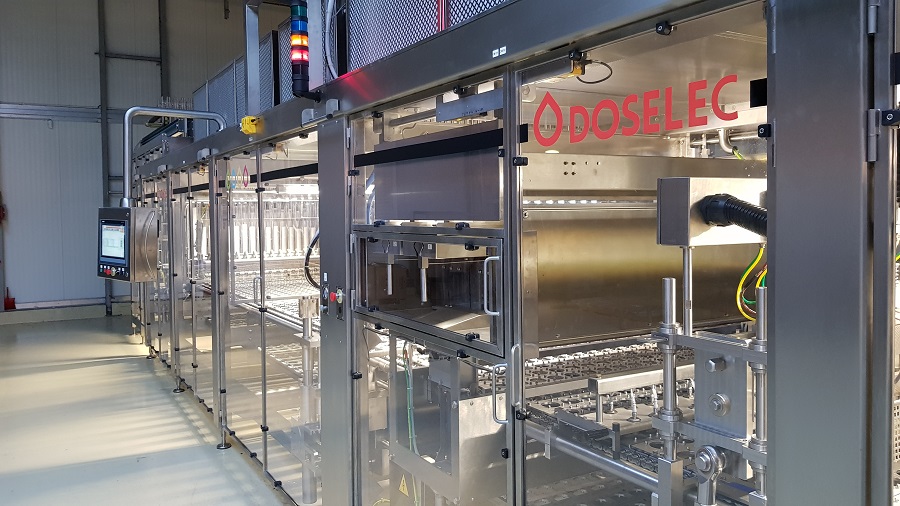 DOSELEC specialises in the design of dosing systems and filling machines for preformed cups.
The acquisition of DOSELEC takes place in a global context of strong demand in the dairy products market and more generally in the market for food products in cups, which according to several studies is expected to grow by 16% by 2026.
A word from Manuel Colasse, General Manager of DOSELEC: We are pleased to join the Serac Group. This will allow DOSELEC to rely on the international expertise of the Serac Group to establish itself in places where it was difficult to go alone.
A word from Philippe Farrugia, Executive General Manager of the Serac Group: DOSELEC's expertise is a natural fit with the Serac Group's core business in technical filling and consolidates our position in a fast-growing global market.
Click for more reports on Serac
About DOSELEC
Founded in 1991, DOSELEC is a company made up of a team of people who are passionate about dosing and mechanics. Since 2009, DOSELEC has structured its activity around three areas of expertise: dosing systems, packaging machines for preformed cups and the renovation of used machines. With more than 200 types of dosing nozzles, DOSELEC has acquired a solid reputation in dosing with its high performance equipment on the dairy, cheese, dessert, pastry, bakery, baby food, petfood and ice cream markets.
About Serac
Serac is an international family-owned group founded over 50 years ago. The Group designs, assembles and supplies packaging solutions (filling, capping and blowing machines including integration of turnkey lines) to manufacturers and end-users of consumer products, mainly in the fields of dairy products, edible oils, sauces, lubricants, hygiene products, detergents and softeners.
Serac has 7 plants located in the United States (1), France (4), Brazil (1), Malaysia (1) and 7 sales offices in India, Indonesia, United Arab Emirates, Japan, China, Spain and Mexico.

With over 50 years of expertise, more than 6,500 machines have already been installed in over 120 countries.