Contemporary plastic film manufacturing has become increasingly complex as converters use more resins and blends to meet evermore demanding end-use package requirements. Some of this complexity stems from compromises designers make to work around resin performance and processability trade-offs. ExxonMobil recently announced the commercialisation and global availability of Exceed™ S performance polyethylene resins. This new platform is designed to deliver the high performance and easy processing needed to help reduce blending, restore simplicity to film design, and thereby unlock film and package production efficiencies. International Plastics News for Asia had the chance to talk to Tom Miller, Exceed™S Global Marketing Manager, ExxonMobil on how these new PE resins can benefit converters.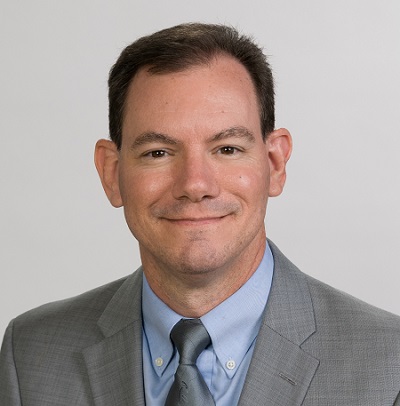 Tom Miller, Exceed™S Global Marketing Manager, ExxonMobil
ExxonMobil has commercialised Exceed™ S resins. What can converters expect from this new breed of polyethylene resins?
Mr. Miller: With Exceed™ S performance polyethylene resins, ExxonMobil aims to deliver industry leading combinations of stiffness and toughness while being easy to process. Utilising the company's latest innovations in polymer science, the new PE platform provides opportunities to reduce the complexity of film formulations and designs while improving film performance, conversion efficiency, and packaging durability versus current market references.
In terms of specifics, our three new commercial products: Exceed™ S 9272ML, Exceed™ S 9243ML, and Exceed™ S 9333ML, have been designed to deliver maximum dart drop impact across an increasingly high range of stiffness. So converters can expect industry-leading combinations of stiffness and toughness to help improve film and final package durability. Converters can also leverage this increased performance to help facilitate solutions with sustainability benefits, such as maintaining performance at thinner gauge and producing more durable mono-material products. They should also see a reduced need to add HDPE for stiffness or LDPE for easy processing. In fact, the low melt pressure and relatively high melt strength oftentimes lead to increased extrusion output. Finally, Exceed S resins can be used to help make stiffer, flatter, and less extensible films that should run more efficiently on high-speed gravure printing lines. Of course, all of these attributes help reduce operational complexity and boost production efficiencies, which is why we say that Exceed™ S resins deliver so much, so simply.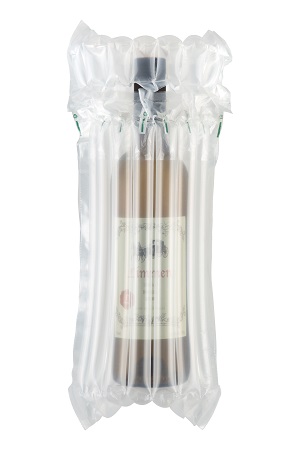 The new Exceed™S provides opportunities to reduce the complexity of film formulations
and designs while improving performance and packaging durability.
To be clear, these three resins cannot simultaneously deliver every aspect of value mentioned, but they provide converters and the downstream value chain with single-resins delivering among the highest performance available on the market today. It is up to the converter and brand owner to decide which sources of value to maximise for their products. We have simply done the sophisticated polymer science to provide them the best options available.
What primary concerns in film design and production did ExxonMobil address in its development and launch of Exceed™S performance PE?
Mr. Miller: The primary concern addressed by Exceed™S is the increasing complexity of film design and production of converters trying to meet more demanding end-use performance requirements. Exceed™S resins are designed to deliver high performance and leverage it to drive film design, formulation, and operational simplification opportunities in packaging, industrial and agricultural applications.
Our team's efforts to develop a full-PE, non-laminated, 2 litre water pouch serves as an example illustrating the level of simplification that is possible. This atypically large pouch was made on a vertical form, fill and seal (VFFS) line. Our data shows that we were able to significantly improve the toughness and durability of this water pouch using Exceed™S resin. Specifically, our labs measured a 15% increase in puncture and more than double the dart drop impact and bag drop survival rate, relative to current market reference structures.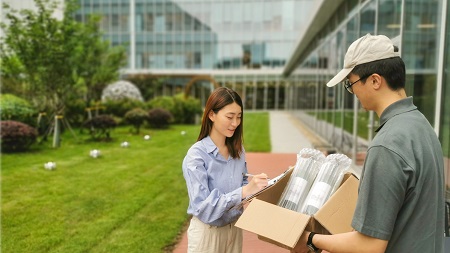 There are three commercially available grades of Exceed™S
performance polyethylene available worldwide.
This performance increase was achieved by replacing a 15% HDPE and 85% LLDPE blend used in the core layer with a single grade of Exceed™S resin. We also switched from a 0.916 g/cm3 skin resin to our 0.912 g/cm3 Exceed 1012 resin in order to lower seal initiation temperature and potentially improve sealing performance. This was all achieved with less than a 2% reduction in MD stiffness. This shows how we were able to improve final product performance in multiple ways while simultaneously reducing the number of resins used to make the film.
This is just one example illustrating how Exceed™S resins help deliver simplicity without compromise. But these types of performance and simplification advantages have generated collaborations with more than forty-nine Asia Pacific customers on sixty-one different products that they are developing or improving.
Does Exceed™S performance PE meet the circularity targets of plastic converters? Please explain.
Mr. Miller: Exceed™S performance polyethylene can help designers do more with less. Meaning these resins deliver high performance that can help facilitate the manufacture of lighter and thinner plastic films and packaging.
These resins can also help designers create solutions enabling higher levels of recycled content incorporation, while still meeting final product performance requirements, and solutions enabling high-quality mono-material packaging that can be mechanically recycled in communities with programs and facilities in place that collect and recycle plastic film.
Lastly, regarding advanced recycling, converters can work with their ExxonMobil representative to purchase certified circular Exceed™S performance PE with Exxtend™ technology having the same quality and performance as virgin Exceed S polymer.
Providing such solutions are part of ExxonMobil's four-pronged approach of using performance polymers to help facilitate solutions with sustainability benefits.
What grades of Exceed™S are now available? What can Southeast Asian producers expect from ExxonMobil in terms of product development support?
Mr. Miller: There are three commercially available grades of Exceed™S performance polyethylene at this time. All three are designed to ensure low melt pressure and high output on most blown film lines, and all three are available globally, including in Southeast Asia. Significant quantities of these products have already been delivered to regional warehouses to support sales and more inventory is in transit. Our regional sales offices in Guangzhou, Shanghai, Singapore and elsewhere are ready to provide commercial support.
We also provide world-class technical support out of our Technical Centers in Shanghai, China and Bangalore, India. Our Shanghai facility offers world-class film production, testing, analytical characterization, and application development capabilities to support customers across a range of applications. And our Bangalore facility provides similarly extensive expertise to assist customers in application development.
ExxonMobil has been at the forefront of polyolefin innovation for nearly 30 years. The development and launch of our Exact plastomers, Vistamaxx™ performance polymers, Exceed™, Enable™, Exceed™ XP, and now Exceed™S performance polyethylene products attest to our position at the forefront of innovation in our industry. The new Exceed™S platform embodies our most advanced product and process development formed by deep, long-standing partnerships with our customers. We look forward to collaborating with our customers on new opportunities to advance their products.
For more information about ExxonMobil's Exceed™ performance polyethylene, visit: https://www.exxonmobilchemical.com/en/products/polyethylene/exceed-s
- This article also appears in the International Plastics News for Asia - June issue. To read the e-zine, click here.