As the demand for sustainable solutions increases, different industries are concentrating on bio-based as well as environmentally friendly thermoplastic elastomers (TPEs) with outstanding physical features and qualities including oxidation resistance, UV radiation resistance, and chemical resistance. According to TMR Study, the value of the global thermoplastic elastomers market stood over US$20.6 billion in 2021, and the market is likely to rise at a CAGR of 6.3% during the forecast period, from 2022 to 2031. The study further predicts the TPEs market to attain a value of US$38 billion by 2031. Based on volume, the global market is likely to be dominated by Europe and North America. In the near future, the use of TPEs in the automotive and HVAC industries is likely to grow in Europe and North America. Several end-use industries, including medical, are expected to fuel growth of these regional markets at a moderate rate.
When it comes to construction and building applications, the need for TPEs is increasing and this is likely to drive revenues for suppliers of TPEs. This material type is now widely used for railings, gratings, glass, windows, plumbing fixers, doors, flooring, siding, panels, insulation, bathroom units, and a range of ornamental and structural applications. In the building and construction industry, TPEs are effective and cost-effective alternatives to rival substances such as latex, natural rubber, silicone, and PVC composites, according to TMR Study.
The use of thermoplastics in the automobile industry has increased as well and is expected to provide the largest opportunity for the TPE market. Innovative plastic materials, such as TPEs, in automobile production has been fuelled by the growing popularity of lightweight yet high-performance passenger cars. TPEs are used in automobiles because of their advantageous qualities, including vibration damping, abrasion resistance, oil and grease resistance, and weather resistance. Air duct components, control elements, seals, air bags, window trims, anti-slip mats, spoilers, airbags, and cowl panels, are all instances of thermoplastic elastomer usage in cars. Several major player in TPEs have embarked in developing a new breed of materials to meet the ever growing requirements of diverse applications for sustainability and high performance.
In the race to meet market demand for environmentally conscious materials, the TPE market is embracing new sustainable options. Customised TPE solutions provide the right balance of performance, manufacturability and economics, and introducing sustainable content increases the complexity.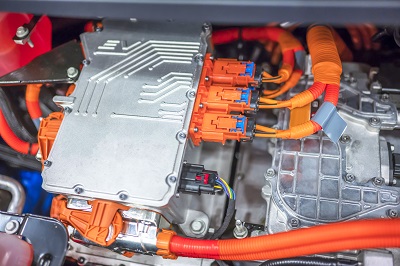 Avient's reSound™ REC thermoplastic elastomers incorporate
recycled content from polyvinyl butyral (PVB).

Avient: Engineered polymers for automotive and consumer applications
Avient Corporation now offers its engineered polymer solutions that can improve the sustainability of automotive applications. First, two additional grades have been added to the reSound™ REC thermoplastic elastomer (TPE) portfolio. Both grades are formulated with polyvinyl butyral (PVB) recycled from automotive glass by Shark Solutions. Avient also announced two new Edgetek PKE polyketone (PK) grades with non-halogen flame retardants (NHFRs). Applications for reSound REC TPEs include automotive exterior and under-hood components, while Edgetek™ PKE NHFR formulations are specifically designed for electric vehicle (EV) components, including connectors.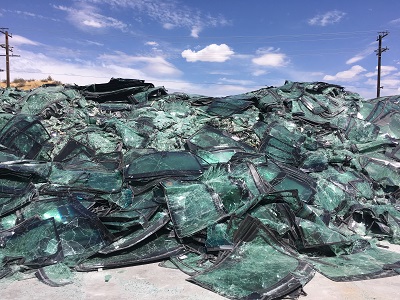 Avient's Edgetek™ PKE non-halogen flame retardant (NHFR) formulations made with
polyketone for high-voltage connectors in electric vehicles.
Laminated glass from vehicles often ends up in landfills. To address this issue, Shark Solutions, a Danish clean technology company, recycles automotive windshields and architectural glass to extract PVB, a thermoplastic used as an interlayer in the laminated glass panels. Developed through a collaboration with Shark Solutions, Avient's proprietary formulations incorporate PVB in combination with other recycled raw materials. These new additions to the reSound REC TPE portfolio are comprised of 60% recycled content, while delivering performance attributes comparable to those of traditional products – including aesthetics, haptics and physical properties.
The new reSound REC TPEs are offered in two grades with Shore-A hardnesses of 47 and 54 to meet different customer requirements. They can be injection moulded or overmoulded onto polypropylene (PP). Applications include under-hood gaskets, valves and flaps.
Electric vehicle connectors require materials with specific performance properties, including chemical resistance, flame retardancy and colourability. Polyamide (PA) 6, which is traditionally used in these applications, has several downsides that affect dimensional stability of the part, such as water absorption. New Edgetek PKE NHFR formulations overcome the drawbacks of PA6 by delivering low moisture uptake, as well as excellent chemical and wear resistance, and high-impact resistance. Importantly, the production of PK emits up to 61% less carbon than the production of PA66, and 46% less than PA6. For further environmental protection, the new Edgetek PKE materials include an NHFR additive, providing flame retardant performance to the UL94 V0 standard.
The new Edgetek PKE NHFR formulations can be laser marked and are pre-coloured in orange for high-voltage applications in EVs. Other colours are also available for custom formulations. New reSound REC TPEs and Edgetek PKE NHFR formulations are manufactured in Europe and can be translated to other Avient locations globally.
KRAIBURG TPE: High-resistance TPE for cosmetics
In the packaging sector, isododecane and similar substances are a challenge for TPEs. If a material has not been specifically developed for use in the field of cosmetics, there is a risk that modifications such as swelling or degradation of the material may occur. This particularly affects products that are based on water-resistant formulations. With high resistance material solutions for cosmetics, KRAIBURG TPE has unveiled its high resistance TPE for cosmetics that include a compound series that withstands contact with particularly demanding ingredients, including isododecane. The TPE manufacturer from Waldkraiburg, Germany, is now able to provide further solutions for the beauty market, including applications such as waterproof mascara, pipette lids, lip gloss applicators and cosmetics packaging. COPEC® is KRAIBURG TPE's response for beauty applications, developed to meet the requirements for high resistance to sebum oils. Due to its velvety surface, it also meets the demand for high-quality haptics in the field of consumer electronics.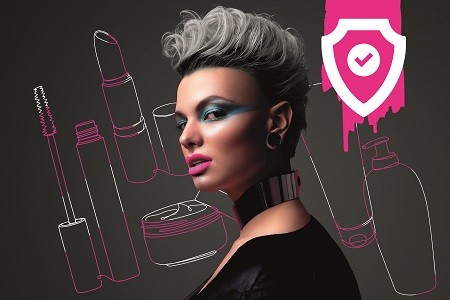 KRAIBURG TPE unveils high resistance TPE for cosmetics.
The high-resistance TPE for cosmetics is available with hardness grades of 65, 75 and 85 Shore A and can be customised in many ways due to its opaque colour. In addition, the new compounds have good processing properties in injection moulding and allow adhesion to selected plastics. The materials also meet the standards of the cosmetics industry in accordance with US FDA CFR 21 and Regulation (EC) No. 10/2011 and comply with REACH, RoHS, California Proposition 65 as well as Mercosur No. 39/19. The TPEs are free of animal ingredients, so that they can be used throughout the cosmetics market. This is another product from KRAIBURG TPE that is suitable for in-process recycling.
Teknor Apex: Eco-conscious materials with reduced carbon footprint
UBQ Materials, climate tech developer of advanced materials made from unsorted household waste, announced that it is partnering with Teknor Apex Company to include UBQ™ in its latest line of sustainable TPEs. UBQ™ is a sustainable plastic substitute converted entirely from unsorted municipal solid waste, including all organics, that have been diverted from landfills. UBQ™ is a novel worldwide patented material that has already been adopted by leading industry brands and enterprises for manufacturing durable products with reduced environmental footprints.
This partnership marks the first time UBQ™ will be used in TPE compounds, a rubber-like material used across industries. As the preferred material for applications requiring flexibility in the consumer products, automotive, industrial, and building and construction industries, TPEs combine the performance of thermoset rubber with the processability of a thermoplastic and can be recycled. Teknor Apex's TPE production offerings are as diverse as the industries they serve—consisting of formulations specifically designed to meet market requirements for physical and thermal performance.
USP: TPEs from recycled materials
United Soft Plastics Inc., a leading global manufacturer and custom compounder of thermoplastic elastomers (TPEs), has announced the development of a series of sustainable thermoplastic elastomer solutions which meet the eco-conscious needs of brand owners and consumers. The TPEs – currently under different stages of commercial development - are produced from renewable, post-consumer, post-industrial, and bio-based sources.

The first commercially available grades, based on styrene-ethylene-butylene-styrene (SEBS), are made from recycled post-consumer and post-industrial sources up to 100%. They provide typical soft touch, anti-slip properties along with adhesion and haptics. These injection moulding grades are available in 45-65 Shore A hardness for a range of consumer applications including personal care.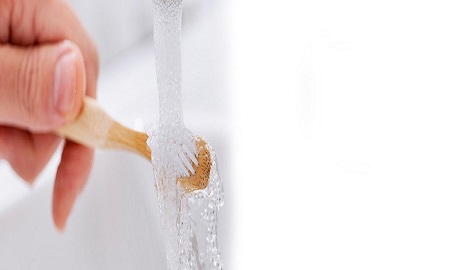 United Soft Plastics has developed sustainable TPE solutions for
eco-conscious brand owners and consumers.

Three other series of sustainable TPE solutions are currently under commercial development. These cost-effective SEBS grades include renewable products, consisting of up to 70% of wood flour, rice hull, and/or hemp. They offer a limited performance threshold, which excludes use in highly engineered TPEs but they come with ample supply.
Other sustainable TPEs in the commercial development pipeline are biopolymers which utilise non-fossil-based materials with up to 100% content. These TPEs show the greatest promise in terms of market impact and carbon emission reduction, according to Herbst. Bio-based TPEs deliver almost similar performance as standard materials for injection moulding applications, although available quantities are limited. Rounding out the sustainable TPE portfolio are bio-hybrid TPEs which can combine renewable, post-consumer, post-industrial, and bio-based content up to 100%.