Latest technological advancements have resulted in polyethylene terephthalate (PET) bottles being created from sugar cane molasses, an organic agricultural by-product in sugar production. The resulting material, known as bio-PET, is both renewable and does not encroach on food resources. It can be used with both virgin and recycled PET, known as "R-PET', to make the so-called 'Mixed PET'. It is also fully compatible with standard PET recycling processes.
Grand View Research, Inc., a U.S based market research and consulting company suggested that the global bio-based PET market is expected to reach 5,800 tonnes by 2020, based on fluctuating crude oil prices and sustainable packaging sectors. Corporates have owned up to their environmental responsibilities as well; entities such as Coca-Cola Company, Heinz & Co., Ford Motors, Nike Co. and Procter & Gamble have signed Plant PET Technology Collaborative (PTC), to develop and deploy bio-based PET in their portfolio.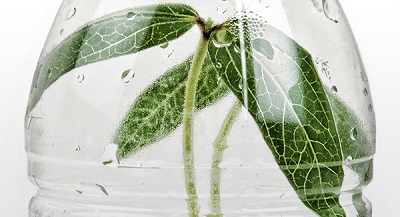 The report suggested that packaging of carbonated soft drinks (CSD) dominated the bio-based PET consumption by 75% in 2013, although it is also used in technical applications such as electronic and automotive vehicles, which is expected to help grow the demand for bio-based plastics. Asia Pacific demanded 30% of the global bio-based PET produced in 2013, while Japan targets 20% of bio-based plastics consumption by 2020.
Most effective when recycled
SIDEL, one of the leading global providers of PET solutions for liquid packaging believes that PET is presently the most effective recycled plastic, offering bottle producers an optimised environmental footprint and maximised recycling opportunities, provided the balance of virgin and recycled material is suitable on each occasion. However, new non-fossil-based resins are currently being developed with the ultimate aim of replacing PET, hopefully with improved properties such as mechanical resistance or gas barrier characteristics. Bio-PET is being produced based on agricultural resources, with the hope that agricultural waste or by-products might be used in the future.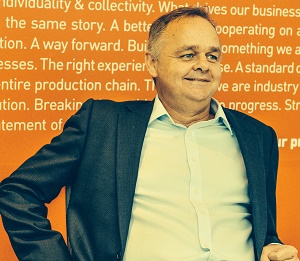 Mr. Clive Smith, Vice-President, Greater Middle East and Africa Zone, Sidel

Clive Smith, Zone Vice-President, Greater Middle East and Africa region at Sidel said: "In theory, virgin PET could be derived from 100% renewable resources, which further strengthens PET's position as the sustainable package of choice. Plastics account for only 4% of the petroleum we consume, and this reduces to mere 0.2% for PET. In contrast, transportation, heating and electricity generation account more than 85% of petroleum usage. This clearly highlights how we would be far better to focus on replacing fossil energy with renewable sources to conserve the planet's resources."
Transparency Market Research, a market intelligence company in its report "Global Bio-Based PET Market - 2013 – 2019" suggested that though PET is susceptible to oil volatility, bio-based PET utilises chemical intermediates, which can reduce the dependence on petroleum resources. Most of bio-based PET is made from bio-based ethylene glycol and although traditional PET still dominates the global market, bio-based PET is expected to catch up, accounting for 40% of the global bioplastics production capacity.
Jim Lunt, Managing Director of US consultants Jim Lunt & Associates was quoted as saying: "The bioplastics industry is small, but it's undergoing significant growth and continual change. One key driver for the (packaging) industry is to replace oil-based materials because oil is not a renewable resource and is being rapidly depleted."
Bio-based PET innovations
From traditional PET to recyclable (also known as R-PET) to bio-based PET, technology and environmental properties have come a long way. PET generally consists of 70% terephthalic acid and 30% monoethylene glycol (MEG). But now it is quite possible to produce bio-based MEG from renewable raw materials instead of fossils. Coca-Cola is a pioneer is adopting bio-PET packaging with its PlantBottle™, producing the first ever fully-recyclable PET plastic beverage bottle using 30% of non-fossil material and resulting in less carbon footprint. Coca-Cola aims to convert all its plastic packaging to PlantBottle by 2020 and entered into a partnership with H.J. Heinz Co. to produce ketchup bottles using PlantBottle material.
FKuR Kunststoff GmbH, which has developed a range of biodegradable plastics, is an official distributor of bio-based PET (Bio-PET) GLOBIO in Europe. Globio can conveniently replace conventional PET in applications such as bottles, films, automotive and other injection moulding applications. Its advantages include: 100% recyclability in existing PET recycling streams, similar properties and processing as fossil PET, durable and non-biodegradable.
Iowa University recently published a new methodology of producing dimethyl terephthalate from renewable sources. The study suggests the reaction between methyl coumalate (the esterified dimer of malic acid) and methyl pyruvate (the ester of pyruvic acid) is improved to provide dimethyl terephthalate in 95% yield.
Growth prospects
Future Market Insights (FMI), in its recent report titled, "Global Bioplastics – Market Analysis and Opportunity Assessment, 2014 – 2020," suggested that the global bioplastics market is estimated to grow at 28.8% during the mentioned period, from $1.9 billion in 2014 to $43.8 billion by 2020, contributed by growing beverage packaging demands and consumer requirements for renewable products. The bio-PET market is expected to be the fastest growing segment with compound growth annual rate of 31.4% between 2014 and 2020.
Mr. Smith at Sidel concluded: "Over the last decade, the industry has seen a significant improvement in the collection streams of PET material in certain countries. Today, the integration of bio-PET and 'R-PET' into the production process is increasing. At Sidel, we believe that there is no significant difference or deterioration in the chemical composition between the recycled version and the original material. Both result in bottles with the same technical characteristics. However, for reasons of the inadequate supply of sufficient quantities, the production of bottles from 100% R-PET and bio-PET is currently not yet realistic. Sustainable itself, when we combine the opportunities PET presents with those of R-PET and bio-PET, we are together reaching for the ultimate objective of a closed-loop, sustainable packaging supply chain."
NUESTRAS MARCAS