Singaporean skincare pharmacy concept, The Skin Pharmacy, has three outlets around Singapore. The brand caters to those with specific skincare needs by creating custom blends for each customer at the store's 'open concept laboratory' where cosmetics are made. IHA had a chat with Managing Director and Founder, Mah Mei Hui, who is also a registered pharmacist with the Singapore Pharmacy Council and the Australian Pharmacy Council.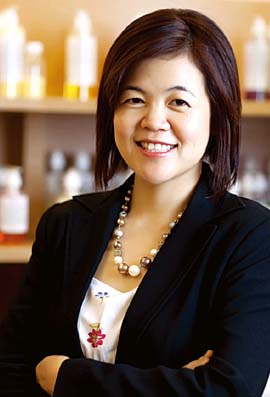 IHA: How does your background in pharmacy help you in your practice?
Mah Mei Hui: As a pharmacist, we are trained to understand and diagnose simple over-the-counter skin problems such as acne, eczema, fungal problems and hair loss. We are also trained in the art and science of compounding medications where we learn to put together a product from scratch to treat minor ailments. At The Skin Pharmacy, we combine the two skills. Our pharmacists use their knowledge of managing skin problems and their skill of compounding to come up with a suitable skincare product for the customer.
IHA: What made you decide to get into the cosmetic industry and how did you come up with The Skin Pharmacy's unique concept?
Mah Mei Hui: I used to work in a pharmaceutical MNC for about 15 years prior to setting up The Skin Pharmacy. When the entrepreneurial bug bit, it was natural to want to set up a pharmacy because of my background. I had spent a year in an internship in Melbourne working for a community pharmacy which specialized in making creams and mixtures for patients. So, together with my husband who runs a manufacturing business of personal and skincare products, it was logical that the best model for us would be a pharmacy that specializes in skincare. Using the knowledge of making creams and lotions, our concept would be a pharmacy which could customize skincare products for the customers' individual needs, even making [some of our products] from scratch.
IHA: Can you tell us more about the philosophies of The Skin Pharmacy?
Mah Mei Hui: At The Skin Pharmacy, we believe that everyone's skin type is different. So products should be customized to suit individual skin types. For example, an off the self oil control may not be suitable for just anyone with oily skin as one might have different degrees of oiliness. At The Skin Pharmacy, we can adjust the amount of oil-control ingredients to suit that person's skin type. We also take care about the ingredients we use. Our product promise includes not having any skincare products containing alcohol, parabens, sodium lauryl sulphate, petroleum-based ingredients, propylene glycol, artificial colouring and fragrances and artificial preservatives.
IHA: What are a few of your best-selling products?
Mah Mei Hui: The Skin Pharmacy is known for its serums. And our best-selling (and most expensive) serum is Serum No.2 (The Skin Regenerating Serum) which retails at $169.90 for 30ml. This serum is our best for anti-ageing using well-proven ingredients such as EGF (epidermal growth factor), retinol, and peptides.
Another popular product is our Skin Renewal Anti-acne Facial Wash which retails at $42.90 for 200ml. Because we manage a lot of acne sufferers, this cleanser has been shown to help them with active ingredients such as AHA to unclog pores and renew skin and Zinc PCA to control oil. Some young kids have shown improvement in their acne just by washing their face with this facial wash. And we have a range of anti-acne products which complement this facial wash to give better results.
IHA: Can you tell us about a memorable experience with a client or particular success story youre most proud of?
Mah Mei Hui: I particularly like to work with young children and the teenagers with acne. I remember a 4 year old boy with very dry cracked bleeding lips, most likely related to food allergies as he is eczema prone. With some counseling and the use of our Natural Lip Repair Serum, his lips healed within two weeks which also alleviated his suffering. Each time he sees me now, I get a special hug from him. I also treat a lot of acne and it's a joy to see these teenagers grow up into young adults with clear skin and improved self-esteem.
I never take 100% credit when I see our customers' skin improve. Because without their own hard work and discipline of using the products and following our advice, they would not get results either. So we really have to work hand-in-hand with our customers when it comes to skincare. And there is no end-point in terms of measuring success because skin is an ever changing organ which requires constant care.
IHA: What are a few of the most common skin concerns people come to you with?
Mah Mei Hui: The top three skin concerns of our customers are: acne (in both the young and adults), ageing (in particular pigmentation and wrinkles), and eczema.

IHA: Where are The Skin Pharmacy's products made and can you tell us about the research that has gone into the creation of these products?
Mah Mei Hui: The Skin Pharmacy skincare products are formulated and made at our own factory in Singapore. We do not create the ingredients. We put ingredients together into an end-product that we believe works best for the customer. You can liken us to a good chef – we choose the best ingredients and come up with a recipe that gives the best dish.
As pharmacists, we emphasise on scientific evidence and we will only make products using ingredients that have demonstrated efficacy and safety. We also do not formulate products for conditions we believe cannot be treated with skincare alone, for example, tummy slimming creams. Our products are manufactured and registered according to the ASEAN Cosmetic Directive guidelines. Before releasing them into the market, they are tested among our own staff and selected customers. They undergo stability and microbial testing and we also check for container compatibility. Specific products, for example sunscreens, are sent out to external labs to test for its efficacy.
IHA: What are a few skincare and beauty trends you see coming up in the next year?
Mah Mei Hui: Skincare users are getting more and more knowledgeable about ingredients and they are more discerning about what they want to use. Hence, I foresee that products with strong emphasis on effective ingredients will continue to grow in importance. In particular, treatment products such as serums and masks. Mass market brands which used to focus on basic skincare are also starting to focus on treatment products such as for pigmentation. Anti-aging has and will continue to be a big market, although there is a very wide definition as to what is considered antiageing. Combination products e.g. two or three-in-one serums will also be in demand as people are looking for a fuss-free routine.
IHA: What's next on the horizon for The Skin Pharmacy?
Mah Mei Hui: We will be moving into the realm of skincare cosmetics. It has taken us a while to develop these as many cosmetics in general are not good for the skin. The Skin Pharmacy cosmetic range will again use 100% natural or naturally derived ingredients and they will follow our product promise of having no parabens, no petroleum-based ingredients, no fragrances. Our cosmetic range will include products that are more applicable to skincare such as foundations, powders, concealers which is what our customers are looking for.
We will also be expanding our business to beyond Singapore and we will be starting our operations in Australia next year. We chose Australia because both my husband and I graduated and trained as pharmacists there. And we know that market there is very accepting of our concept of natural and evidence-based skincare products.
And of course in Singapore, we hope to open one or two more outlets, preferably along the Orchard Road stretch. Our current outlets are in the West (Jurong), East (Marine Parade) and North East (Serangoon). We specifically chose suburban malls to expand our business because it falls in line with our aim of serving the community with good skincare products and advice through a pharmacy concept.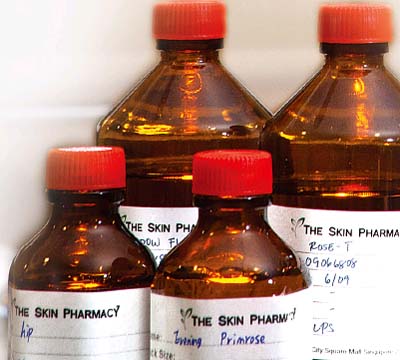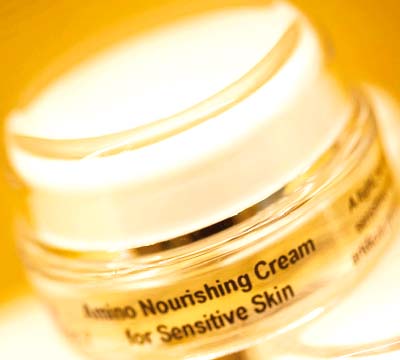 Nike Air Max