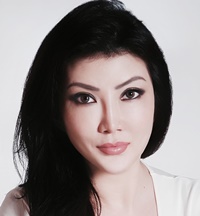 Tan believes in reducing the amount of ingredients in cosmetics, swopping out chemicals for plant-based products which are naturally good for your skin. HAPPI Asia sat down with the successful beauty guru to discuss exotic ingredients, the importance of going eco-friendly, and the move into natural products.
HAPPI Asia: You're a successful owner of one of Singapore's few beauty brands. Is your background in the beauty industry?
Mandy Tan: I was living in Hong Kong and Sydney for several years prior to working as Director of PR, Marketing and Membership at the prestigious members-only Tower Club Singapore for four and a half years and then as PR & Events Consultant for Singapore fashion brand, Mphasis, for one and a half years prior to launching MANDY T in 2013.
Over the years, I found myself disappointed by many skincare products that claim to be natural but yet use synthetic dyes, parabens, animal testing, or petrochemicals in products. I also researched skincare ingredients and was shocked at how many dangerous chemicals I saw listed in the products I was using. Living in the hustle and bustle of a city like Singapore, I find it even more important to use and consume natural ingredients which offer the ultimate in natural personal care, free from the myriad of harsh chemicals used in many mass commercial products on the market today. I realized that I wanted to create something more holistic, pure, and effective that I could not only use myself but share with others as well.
HAPPI Asia: Can you tell us a little bit about your eco-friendly and small-batch philosophy and practices and what made you decide to weave this into your business?
MT: At MANDY T our philosophy is to live as simply and naturally as possible. We believe that by substituting chemicals with safe, plant-based alternatives and eliminating unnecessary packaging, we are making a positive change in life and creating a healthier, more sustainable world.
We prefer to eliminate unnecessary packaging such as plastic wrappers and paper boxes for individual product use. Instead, our elegant packaging is made of recyclable clear glass bottles through which you can see the natural goodness of the content. We use glass containers for our packaging because they are recyclable and also are much healthier for the environment; they won't leach toxins into stored skincare products like plastic containers. We also play our role in being more environmentally friendly by encouraging our customers to return their clean empty glass bottles for recycling. They receive SGD 1 credit for each bottle returned and for every 6 bottles they return, they will receive a free gift from us as a token of appreciation.
Unlike most mass commercial skincare products, all our products products are freshly handcrafted in small batches at our boutique workshop in Singapore to ensure the highest quality ingredients and to deliver a powerful and yet natural final product that keeps your skin fresh, healthy and radiant.
HAPPI Asia: What are a few of your best-selling products and what's your personal favourite?
MT: A few of our best-selling products include our award-wining DETOX Lemongrass + Lemon Body Cream, CAFFEINE Coffee + Coconut Body Scrub and SERENITY Lavender + Chamomile Bath Salt. My personal favourite is a tough question because each of my products is unique and each collection creates a different experience and mood. However, my current favorite is our GODDESS collection, which contains Sweet Jasmine flowers, Fresh Mint leaves and Orange Blossom.
HAPPI Asia: Your creations are so exotic. Where do you get your inspiration from and where are you most inspired?
MT: My extensive traveling over the years had stoked my passion for seeking and using natural skincare remedies. I find satisfaction and inspiration in the beauty of a healthy body and mind. I discovered my fascination for natural skincare during my visits to Africa, Mediterranean and Asia, where ingredients such as wild honey, natural base oils, pure essential oils, traditional herbs, spices, flowers and plants that possess the power to heal, soothe and rejuvenate the mind, body and spirit are in bloom.
I am often inspired by nature and also by the smell, visual, touch, health benefits and even the taste of natural ingredients, which I incorporate into my range of products. In fact, all the ingredients in our premium body scrub and bath salt collection is so fresh, and they are edible as well. Each of my bath and body care collections are unique and are a blend of my personal favorite scents and ingredients that are beneficial to the skin, and they are all also of universal fragrances that would appeal to most people - including male consumers - without being too common or run-of-the-mill.
HAPPI Asia: Where are Mandy T products made and can you tell us about the research that has gone into the creation of these products?
MT: After years of being a skincare enthusiast, I think I have tried enough products to know what I like and what to avoid in my skincare products. I personally test every new batch of our products on myself before they go into packaging.
The first year before we launched MANDY T, I travelled a lot and visited many trade shows and factories. The key thing for us was to find reliable suppliers that we could work with. We are selective about the freshness and quality of our ingredients. Today, most of the raw ingredients that we use for our products are imported directly from reputable producers from all over the world, while the formulas are produced at our boutique workshop in Singapore. The idea was to use fewer, better ingredients in a smarter way.
HAPPI Asia: Where can one purchase Mandy T products? Are they only available in Singapore?
MT: Besides our online shop, our products are also available at eight local and international retail outlets including the prestigious members-only One15 Marina Spa Sanctuary, Kapok, Mporium, Megafash, and Strangelets in Singapore; Keeper in Hong Kong; and online at Zalora and Luxola.
HAPPI Asia: Why do you think consumers are becoming more and more interested in simple, natural products?
MT: I think there's definitely an increasing number of savvy local consumers who are more aware of the benefits of using natural cosmetics and skincare. They are also more open to trying alternative cult beauty brands that are not commonly found at chain beauty stores and they are also prepared to pay a little more for the quality.
HAPPI Asia: What's next on the horizon for MANDY T?
MT: We have recently launched our new GODDESS bath & body collection containing Jasmine, Mint & Orange which includes a body scrub, body cream and bath salt. We currently have a total of 28 varieties of bath and body care products that consist of handcrafted premium quality of body scrubs, bath salts, body cream and soaps. Our current extensive range of products is already keeping us very busy. Nevertheless, we intend to develop an additional new line of skincare products in the near future. But for now, we would prefer to concentrate on our stable products.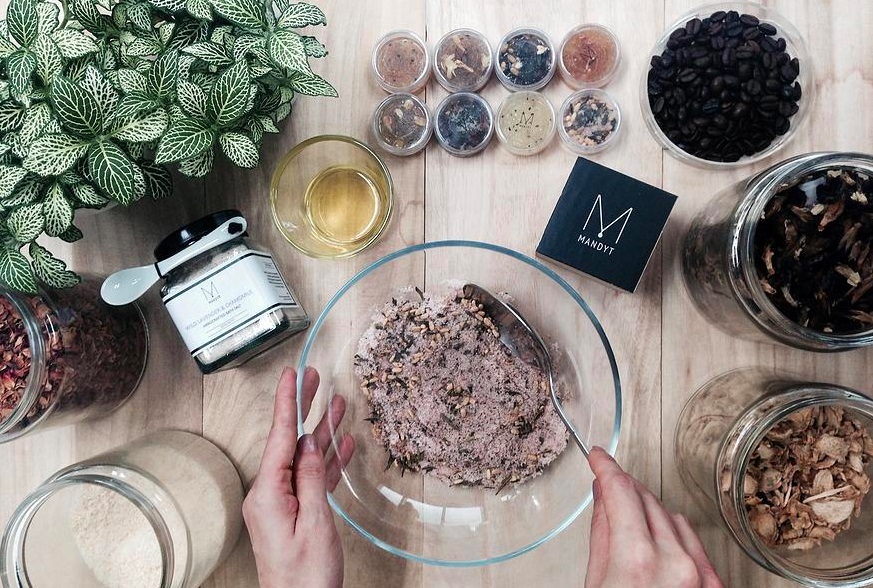 Mandy T - handmade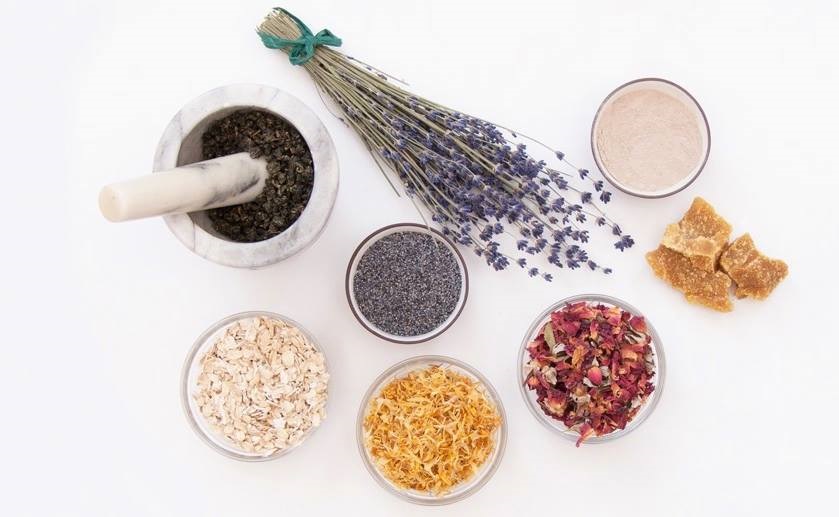 Mandy T ingredients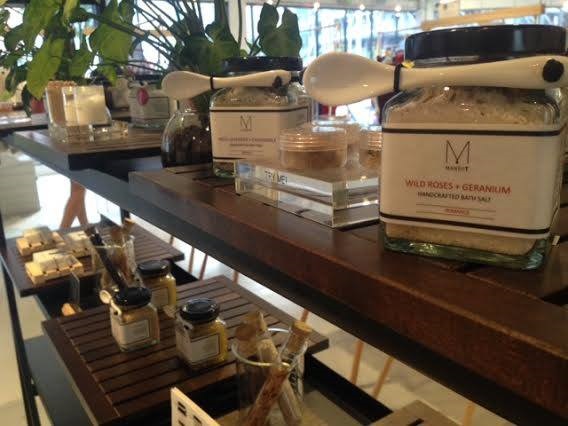 Mandy T retail
Mandy T soaps
Ni?os