WORLD leader in innovative corrosion protection solutions Cortec Corporation has recently unveiled the
VpCI ® 386 HT Black.
The unique, high heat-resistant water-based acrylic silicone primer/topcoat is designed to provide protection in harsh, outdoor unsheltered applications. It features a complex mixture of nontoxic, organic inhibitors and silicone compounds for excellent protection against outdoor weathering and thermal heat.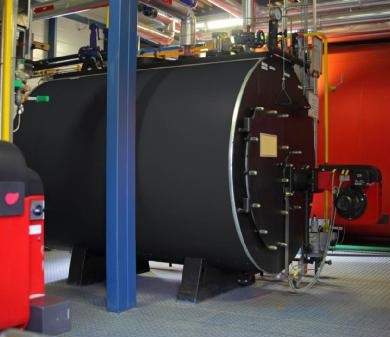 The VpCI-386 HT Black protects carbon steel, cast iron, aluminum, stainless steel, galvanized steel, and copper. It can be applied via spray, roller, or brush. It is also suitable for sheltered, indoor conditions. The fast drying and UV-resistant product is thermally stable when dried from -150°F to 500°F (-78° to 260°C).
It uses a blend of highly corrosion-resistant silicone polymers and additives to provide a composite polymer barrier film. It prevents corrosion by delaying the reaction of metal ionization and water permeation, thereby protecting against corrosive electrolyte and aggressive environments. Its fast-drying thixotropic coating is resistant to sagging or running. It does not crack nor chip even after prolonged exposure to sunlight.
Cortec
's VpCI-386 HT Black complies with ASTM D-2485-91 Standard Test Methods for evaluating coatings for High Temperature Service (Method A) (After Heating). It is available in 5 gallon (19 liter), 55 gallon (208 liter), liquid totes, and bulk, and is stored at 75°F (24°C) or lower.
Nike Zoom All Out Flyknit