THROUGH its Thai distributor Repassa, UK-based company Hanovia will showcase the PureLine PQ (Performance Qualified) UV disinfection system at ProPak Asia 2015.
Designed to provide performance-qualified UV disinfection of water in the food and beverage industries, the PureLine PQ provides the ultimate process security with performance validation from an authoritative third party. Features include real-time UV monitoring (including self-compensation for varying water quality), validated UV dose calculations and easy to use controls, all adding up to maximum biosecurity for the production process and peace of mind for the operator.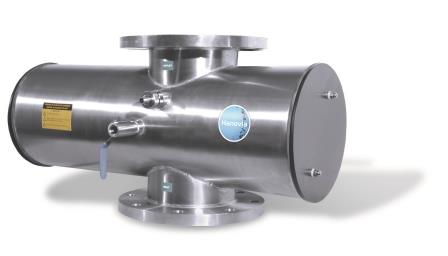 The PureLine PQ
"Working with our local partner Repassa we've already had some very successful installations in the food and beverage industry in Thailand," said George Wang, Hanovia's Regional Director for Asia.
Hanovia Hanovia is a subsidiary of Halma plc. Visit the company at Booth 5B50.