Increasingly, food and beverage producers use eye-catching, unique and extraordinary packaging designs to attract consumers to their products. The shrink sleeve film is an essential tool and carrier to achieve this goal. Moreover, label designs and bottle shapes are becoming more diverse, and require higher standards in equipment, accuracy and technical capabilities.
This is where the i-Vision comes in. The i-Vision is an important peripheral device on the DASE-SING Auto Shrink Sleeving machine.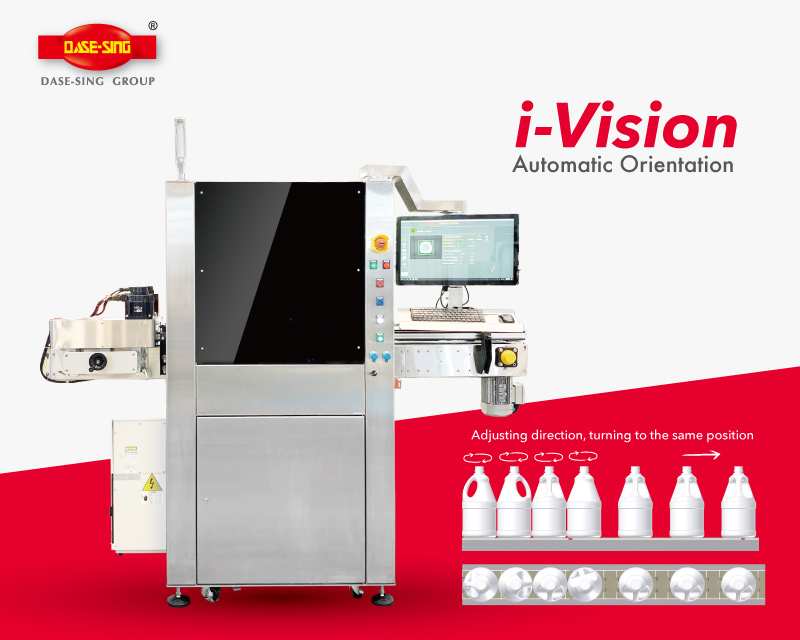 i-Vision is specially designed for a variety of containers in a production line, and suitable for all kinds of bottle shapes. When a bottle shifts from its position, the device helps to turn the bottle toward the right direction, thereby ensuring orderly transport to the next process during production.
With i-Vision, automatic steering is available before or after filling. So, in the course of operation, if steering the bottles is necessary, there is no need to stop the mechanism.
i-Vision has a simple appearance and small footprint, and it can be set as stand-alone operation according to customers' requirements, or integrated with the production line.
About DASE-SING GROUP
DASE-SING GROUP which was established in 1985 in Taiwan, specializes in film, shrink label printing, flexible packaging and manufactures sleeving machines. More than 30 years of experience in the packaging machinery industry. Dase-Sing provides customers with one-stop integrated services, and looking forward to do our utmost to meet the various packaging needs for all kind consumers.
Go to DASE-SING's Showroom
Website: www.dasesing.com
E-mail: dasesing@dasesing.com
Tel: +886-3-5686478