A NEW double chamber vacuum packaging machine from Jaw Feng Machinery Co. Ltd lets users choose soft air equipment, packaging under modified atmosphere, and bi-active sealing. Two separate chambers, each with its own control unit and lid allow for efficient packing of a wide variety of products within a short period of time. Gas flushing and sealing can be done in one chamber, whilst evacuation is handled in the other.
The machine features several program settings and supports different product heights and insert plates. Its state-of-the-art vacuum chamber can achieve 1m bar level. The antioxidant internal piping system can work continuously for up to 16 hours. A digital control panel displays each setting value and stores up to 10 values.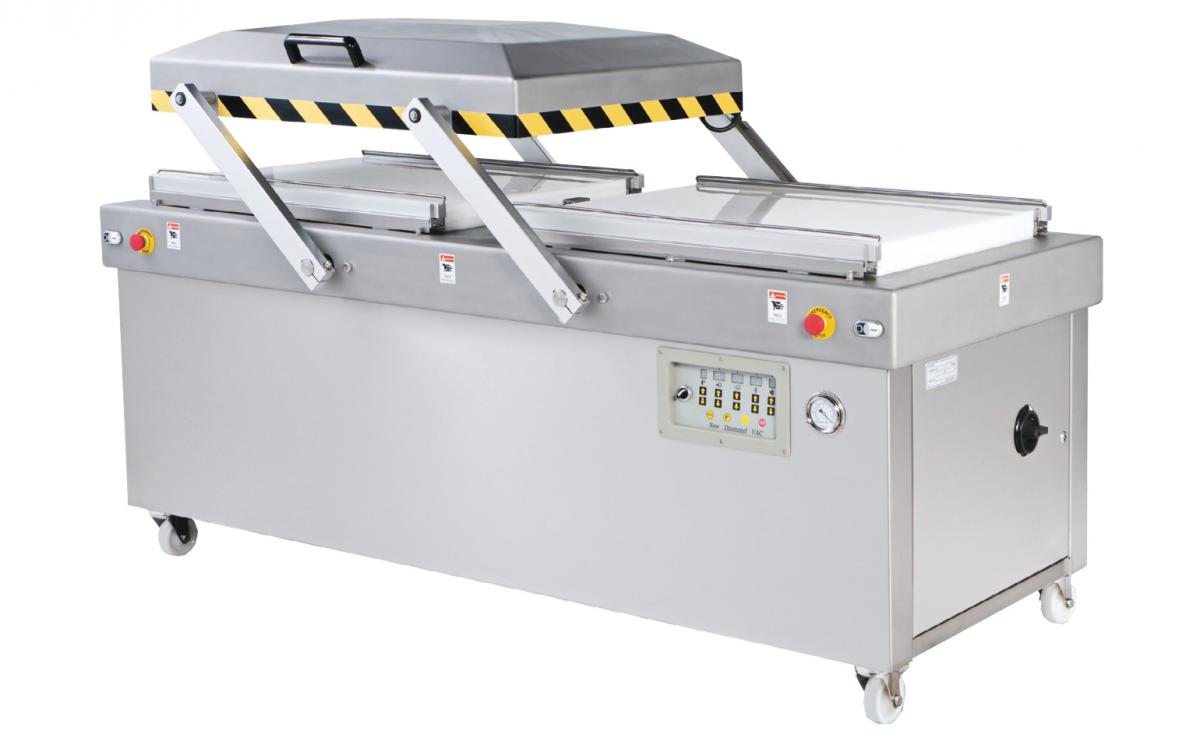 The machine has a #304 stainless steel frame and chamber, and the electrical cabinet and control panel are housed in an IP65-rated waterproof box. The height is adjustable and the flat-type packing platform is designed for easy cleaning.
The packaging machine runs on full and semi-auto modes to save on power. It features a safety air saving system in the event of an emergency. Free internal space allows for easy maintenance and future service work.
Jaw Feng is an exhibitor at ProPak Vietnam. Visit the company at booth D1.