ITALIAN company, FMT offers the HS500 capping machine that allows the closing of glass bottles and pots using different types of caps. Different caps feeding systems can be supplied with the machine.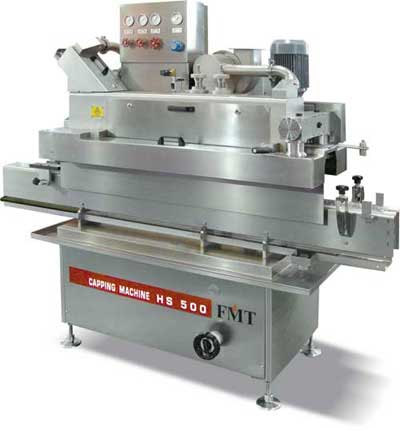 The stainless steel machine features a maximum speed of 600cpm and is ideal for the preserves and beverage segments. It supports both closing and vacuum technologies.
Feeding systems from FMT enable correct orientation from the hopper to the capper to ensure automatic and uniform feeding of metal caps. The company's AV600 and AV100 can be installed either close or far from the machine. The ABM50 feeding system can only be installed on the machine.
At Propak Vietnam, visit FMT at booth J1.