PROPAK Vietnam 2015 represented the 10th processing and packaging exhibitions organized by the Singapore Exhibition Service. The successful event held from 31 March to 2 April treinforced the fact that the country's packaging and processing industries are expanding vigourously.
In an interview with Mr BT Tee, the deputy chief of Vietnamese operations for Singapore Exhibition Service talked about how this year's event compared with the early days. He pointed out that "producing the exhibition over the years had not been without its difficulties, particularly after the 2008 global market crash. However, we persevered and continued to grow the event when the economy started too settled down."
He said the last three years have seen a steady growth in exhibitors and attendees at ProPak Vietnam, but best of all, "we also see a steady growth in sales, which is the best indicator of business success."
"We are seeing a whole new category of buyers coming to the show, more astute and informed which makes me think that the old guard is starting to make way for the next generation of Vietnamese business leaders. We've certainly seen a maturing of the Vietnamese food processing and packaging industry over the past 10 years," Mr Tee said.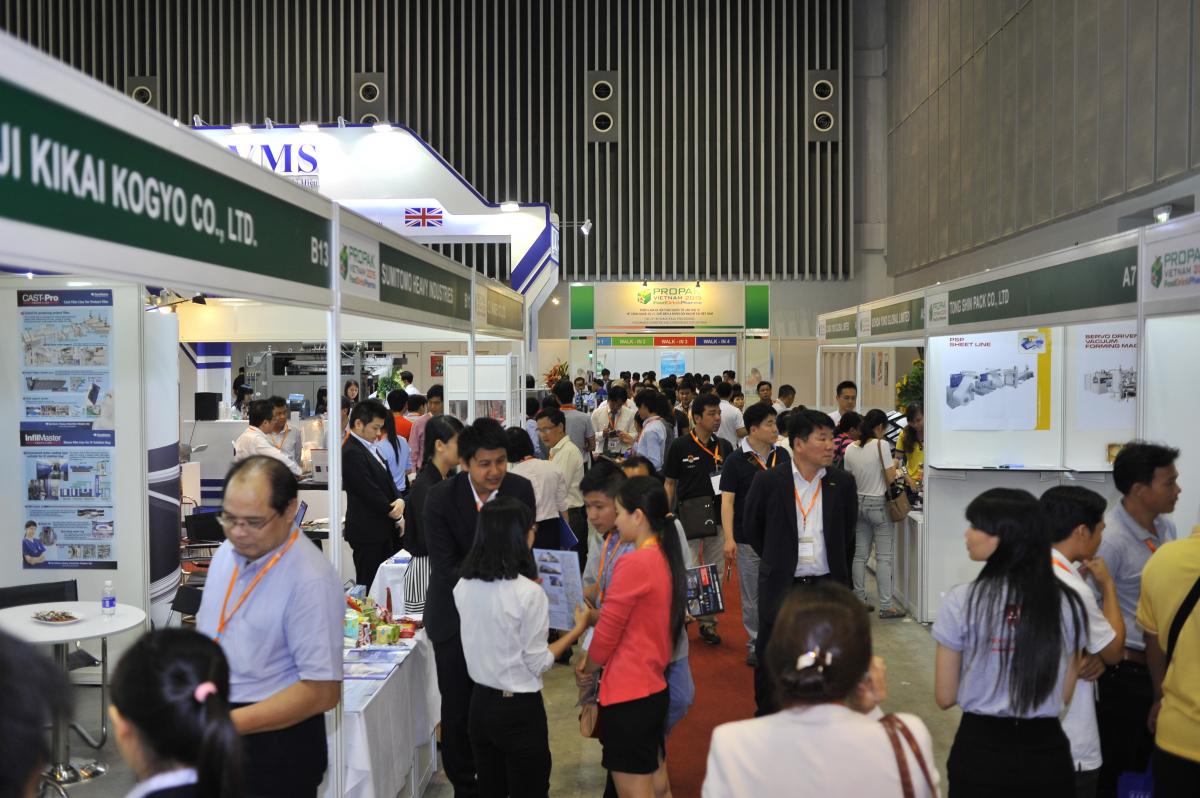 Experts tackle issues in packaging
ProPak Vietnam is always a good indicator of future industry trends and issues, particularly for those who frequent the event's conference series. Although the packaging industry worldwide continues to grow from strength to strength, it's not without its issues, especially when it comes to plastics. The industry continues to deal with sustainability and environmental concerns.
To assist industry with addressing some of these pressing issues, the Packaging Council of Singapore (PCS), the Singapore Business Group in Ho Chi Minh City and the Singapore Manufacturing Federation sponsored the first day of the conference program entitled, Green Packaging and ECO Manufacturing Vietnam 2015. With overseas and local speakers, the conference provided information and solutions on such topics as Eco Branding, Packaging Design and Development for Sustainability, Green Packaging and Green Manufacturing solution for food packaging Industry, Sustainable Packaging Solution, to name a few of the topics covered.
28 pavilions
Although there were a total of 28 countries represented at this year's ProPak Vietnam, seven of the countries present came as part of their government's sponsored pavilions, with Taiwan being the biggest in number of exhibitors, followed by, Germany, Korea, Thailand, Singapore, Italy and Japan manufacturers. They came not only to promote their own product brands, but also their respective countries as a manufacturing brand.
When we look at the subject of a country as a manufacturing brand, "Made in Germany" would have to be the world's leading engineering brands known the globe over for outstanding quality and workmanship. According to Vera Fritsche of the German Association of Food Processing and Packing Machinery (VDMA) the German food processing and packaging machine manufacturers account for around 14% of the market share here in Viet Nam, so it's not surprising that German manufacturers were well represented at ProPak Vietnam 2015. Ms Fritsche said that VDMA came to support its Industry members at the exhibition and provide industry information and statistics to all interested parties. Vera went onto say that there is a strong industry relationship between Germany and Vietnam, and we're here to help grow that relationship.