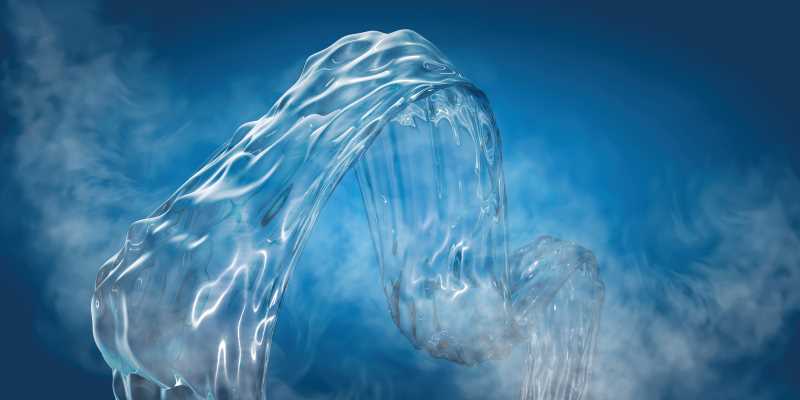 KRAIBURG TPE is launching an innovative new technology: Thermoplastic elastomers (TPEs) for applications in the drinking water and sanitary industry that are in compliance with the strict KTW-BWGL standard, which will become binding for TPEs from March 2025 as well. These outstanding compounds are intended to be used for seals, sealings and components such as showerheads and meet all relevant requirements in the European Union for final products that come into contact with cold water, warm water and, for the first time, hot water.
The new Hot Water TPEs in the THERMOLAST ® DW series presented at Fakuma 2023 will replace the previous DW and DW/CS products. They are not only regarded as being the first compounds of their kind for hot water applications, but also make KRAIBURG TPE the only supplier of non-cross-linking TPEs in this market segment.
"Our trendsetting new Hot Water TPEs already meet the requirements of the KTW-BWGL standard for organic materials in contact with drinking water even today," says Hartmut Arheidt, Market Manager Industry at KRAIBURG TPE. "All relevant tests have largely been completed and we expect the final KTW-BWGL certification to be provided before the end of this year. This will minimize our customers' approval effort and accelerate the launch of next-generation applications."
THERMOLAST ® DW compounds are not only suitable for hot water applications and compliant with the requirements of the KTW-BWGL standard, but also excel with a range of other significant advantages. They provide better compression set at higher temperatures and can be processed more easily due to improved flow and demolding properties. The range of types of materials comprises products with different hardness grades and with secure adhesion to PP or PE in multicomponent compounds.
This performance profile makes Hot Water TPEs from KRAIBURG TPE particularly suitable for sophisticated drinking water and sanitary applications in an extended field of applications. Typical examples are parts used in the environment of cold water, warm water and hot water temperature ranges such as seals, fittings or showerheads.
The new THERMOLAST ® DW compounds are tasteless and odorless and provide smooth surfaces directly from the mold, without requiring any finishing. Extensive test series have also proven the compounds' reliable resistance to the growth of microorganisms in accordance with EN 16421 (formerly DVGW W270). The drinking water approvals relevant for the EU will have been obtained prior to the commercial launch in the first quarter of 2024.