olam food ingredients (ofi) has opened a Customer Solutions Center (CSC) in Singapore to better collaborate with brands, grocery retailers and foodservice companies. The CSC was inaugurated by guest of honour, Ms. Low Yen Ling - Minister of State, Ministry of Trade and Industry (MTI) & Ministry of Culture, Community and Youth (MCCY).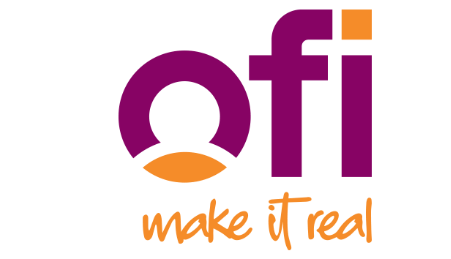 Solving customer challenges
A team of culinary and pastry chefs, food scientists, quality, regulatory and category experts will help ofi's customers develop new products and applications using ingredients from ofi's portfolio of cocoa, coffee, dairy, nuts and spices. These ingredients are highly complementary and can be combined into recipes and formats that meet consumer trends for exciting new flavours, health benefits, convenience, and plant-based solutions. Food quality and safety are at the heart of the CSC with its six laboratories, along with pilot facilities which can test whether a new concept can be produced in a large-scale manufacturing environment.
The Singapore CSC will be well integrated with ofi's:
Global network of 15 innovation centers and its Customer Solution Centers in Chicago, Amsterdam and Bangalore.

On-the-ground sourcing and buying teams in major and specialty growing regions.

Extensive sustainability programs with partners that support farmers, reduce environmental impact and provide traceability.
The APAC region was recently named the largest segment of the $6.4B USD global food and beverage industry.1 At the inauguration, the ofi CSC team showcased concepts that can contribute to general wellbeing benefits and meet top consumer trends for the following:
Plant-forward products – such as the Tomyum snack bar. The concept utilizes honey as a sugar substitute, and the ofi nut butter can support recipes looking for protein and other nutritional benefits found in nuts.
Amplified sensory experiences – such as Pandan Snow, inspired by a well-known Taiwanese snack known as snow crepe flakes. They are filled with crunchy ofi nuts such as pistachio, cashew and almond.
Cleaner label formulations – such as Chiz Leleh, a type of gelato that combines filled milk powder, instant coffee and cocoa powder, ingredients easily recognized by consumers.
Ms. Low Yen Ling, Minister of State, Ministry of Trade and Industry (MTI) & Ministry of Culture, Community and Youth (MCCY), commented: "This opening of ofi's Customer Solutions Center is a vote of confidence for Singapore as a valuable base for global companies to conduct and strengthen their business activities. Integral to navigating the post-pandemic environment and scaling future growth, companies can focus on three 'C's - Create, Collaborate and Capability Development - to ensure continuous innovation while maintaining a vibrant ecosystem. The opening of the new facility is exemplary of how ofi can develop innovative, delicious products for their customers through collaborative partnerships and expanding their expertise across the Asia Pacific region."
A Shekhar, CEO, ofi commented: "We thank the Singapore government, and agencies such as Enterprise Singapore and the Economic Development Board for their support. At ofi we firmly believe in the power of partnerships – our broad ingredients portfolio, underpinned by an integrated global network, enables our business to work with the very best of external partners to create tasty and innovative food and beverages. From our close ties with farmer suppliers, customers and leading R&D experts such as those here in Singapore2, we can help brands to leverage our deep-rooted sustainability programs, which are a key tenet to achieving our Purpose to Be the Change for Good Food and a Healthy Future."
Kamesh Ellajosyula, Chief Innovation & Quality Officer, ofi commented: "Our Singapore CSC demonstrates our continued investment in giving customers the support, knowledge, and quality ingredients to launch products that meet the moment. Furthermore, we are expanding our innovation capabilities in the USA, Netherlands and Malaysia. A dedicated insights team will help customers identify emerging trends that use our natural portfolio of ingredients from farm to plate."
Also in attendance were representatives from Enterprise Singapore and the Economic Development Board, alongside ofi's executives and global innovation experts.
1 Research and Markets, $6.3 Billion Worldwide Food and Beverages Industry to 2031 - Asia Pacific was the Largest Region in 2021, https://www.globenewswire.com/news-release/2022/08/25/2504314/28124/en/6-3-Billion-Worldwide-Food-and-Beverages-Industry-to-2031-Asia-Pacific-was-the-Largest-Region-in-2021.html
2 National University of Singapore and A*STAR Singapore Institute of Food and Biotechnology Innovation (A*STAR SIFBI); The Food Innovation and Resource Centre (FIRC), Food Plant (joint initiative by SIT, Enterprise SG and JTC); and Profile Print, who partners with ofi's Coffee team on quality assessment.