(updated 31 May 2019)
Asia's processing and packaging industries are expanding as a result of consumer demand, new trends, strong growth rates, increasing exports, and intra-ASEAN trade. Over the years, ProPak Asia has witnessed this growth as it evolved into what it is now, an annual meeting place for international companies seeking to develop their market in Asia.
ProPak Asia is the No. 1 and largest industry event of its kind in the region, with a proven track record of over 26 years of delivering high quality and quantity trade buyers, the biggest number and selection of international suppliers, and the best showcase of latest technology and innovations. This year, it is scheduled from 12-15 June 2019 at BITEC in Bangkok, Thailand. The show is expanding in line with demand and expects more companies to join, increase their size, and exhibit more machines that meet the requirements of Asian manufacturers.
With the theme 'The Future of Processing & Packaging Innovation', ProPak Asia 2019 acknowledges the growing number of technologies available to manufacturers. Whether they are starting out in the business or have well-established brands, companies are on the same plane, trying to meet the changing trends and envisioning a place in the future. At this trade show, they are presented with advancements in machinery and solutions to help propel their business – and the industry as a whole – toward a future that frees the global population of fear from hunger, waste pollution, and the effects of climate change.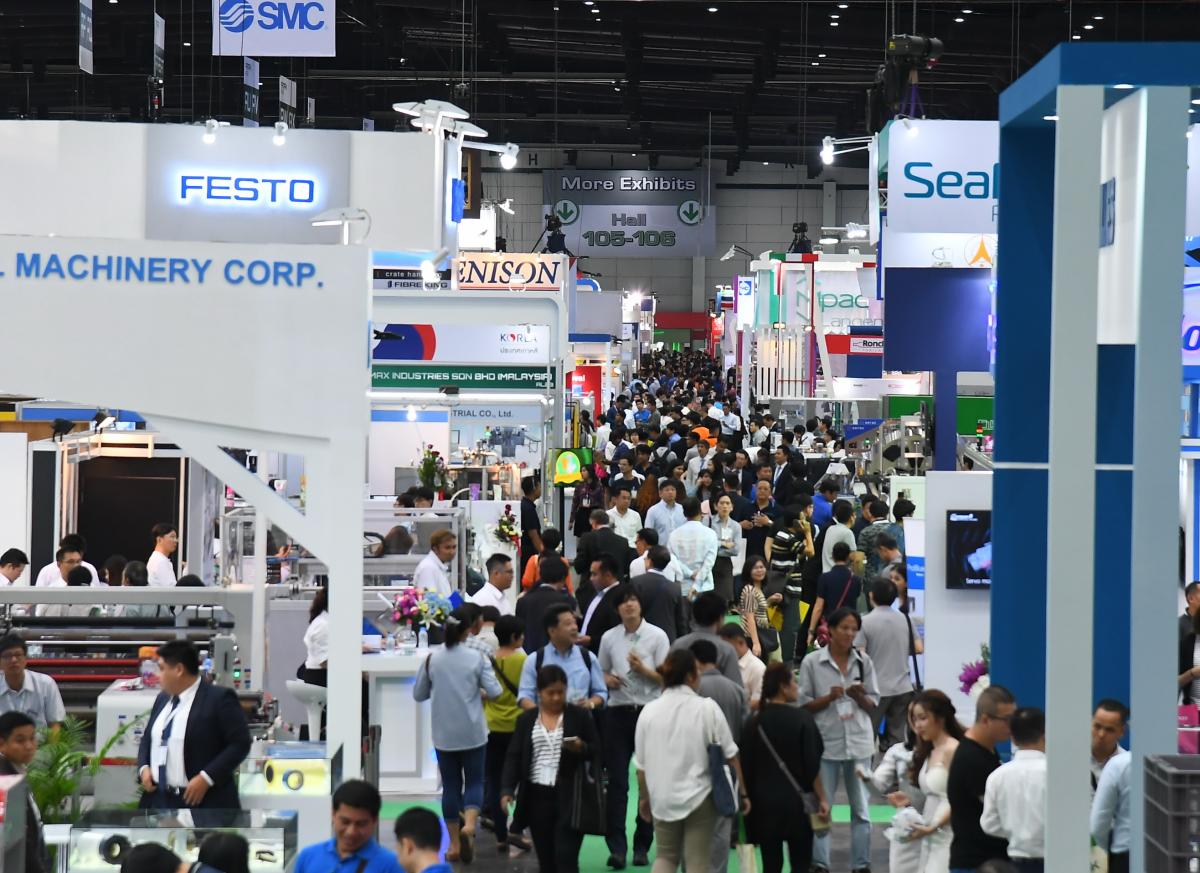 ProPak Asia 2019 will connect thousands to the region's processing and packaging industries.
A must-attend event for the industry, ProPak Asia 2019 will present over 2000 exhibitors from more than 50 countries. It will set up 22 pavilions from 13 separate countries including leading producers of packaging and processing machinery from Germany, Italy, Japan and China. The event will showcase over 20,000 machines, products, and services from across the world on over 60,000 sqm at BITEC. It will connect an estimated 50,000 industry professional visitors over its four-day show.
ProPak Asia 2019 includes 9 Industry Zones making it easier for buyers and sellers to meet and develop great business together.
ProcessingTechAsia - The 27th International Processing Technology Exhibition
PackagingTechAsia - The 27th International Packaging Technology Exhibition
DrinkTechAsia - The 18th International Beverage & Brewing Processing & Packaging Technology Exhibition
PharmaTechAsia - The 26th International Pharmaceutical & Cosmetics Processing & Packaging Technology Exhibition
Lab&TestAsia - The 13th International Laboratory Equipment, Instrument, Test & Measurement and Quality Control Exhibition
MaterialsAsia - The 7th International Packaging Materials Exhibitions
Coding,Marking&LabellingAsia - The 8th International Coding, Marking & Labelling Technology Exhibition
Coldchain,Logistics& WarehousingAsia - The 3rd International Coldchain, Logisitics & Warehousing Technology Exhibition
Printech Asia - The 3rd International Converting, Package Printing and Labelling Exhibition
The variety as well as quality of products exhibited at ProPak Asia continues to improve every year. Efficiency of operations and manufacturing standards are driven higher by consumer demand and new automation and technological advances all of which will be evident at the show.
RINGIER TRADE MEDIA LTD will be at Hall 105, Stand CF16
ProPak Asia 2019
Date: 12 to 15 June 2019
Venue: Halls 98-106 of BITEC, Bangkok, Thailand.
Opening hours: 10am to 6pm every day.
W: www.propakasia.com
Facebook: www.facebook.com/ProPakAsia
Related reports
ProPak Asia 2018 product showcase
1,800 exhibitors join ProPak Asia
Propak Asia opens "Printech Asia" zone