Auxiliary equipment are indispensable components of the whole production systems as they bring the required efficiency and productivity to the facilities. Thus, many manufacturers of these equipment have worked hard, infusing large investments into R&D and engineering design to meet market expectations. Shini Plastics Technologies is a well-respected manufacturer of high quality auxiliary equipment, whose market reach has gone beyond Asia to the rest of the world. Mr. Alan Chen, Overseas Business & Marketing Director, talks about Shini's expanding overseas markets and how its products have been meeting the stringent requirements of overseas customers.
IRNA: How would you describe the direction that Shini Plastics Technologies has taken in developing its markets, both in Asia and other parts of the world?
Mr. Chen: The Shini Group is from Taipei, Taiwan and founded in 1969. The Group operates six manufacturing bases and one corporate technology centre around the world. These operations have contributed to our being a world-class manufacturer of plastics auxiliary equipment as we aim to meet the growing demand in Asia and the rest of the world.
IRNA: What Shini products have so far been popular in the overseas markets?
Mr. Chen: Our popular equipment are for drying and dehumidifying; feeding and conveying; and heating and cooling. These have so far been in high demand overseas. For instance, our hopper dryer is popular in Poland and Brazil, the hopper loader is preferred by customers in Turkey, while our mould temperature controller is well-known in the Indian and US markets.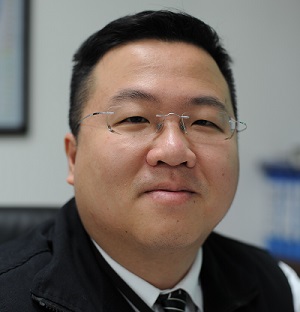 Mr. Alan Chen, Overseas Business & Marketing Director, Shini Plastics Technologies
IRNA: What are the recently launched products of Shini? What made these products unique and able to overcome market competition?
Mr. Chen: We have our robots for thin-wall product manufacturing as well as for special thin-wall moulding product pick-out application, which meet the highly stringent food grade requirements and packaging standards. Our products aid the automation of the production system that enables our customers to cut manual activities or reduce the number of people involved in the process. Our telescopic arm uses imported wire belt to achieve speed and improve production efficiency. Minimum pick-out time is 0.6 sec. while continuous production moulding cycle is within 4.5 sec. – which is an achievement for Shini in this area.
IRNA: Internally, how did Shini achieve its high level of production efficiency that enables it to turn out quality auxiliary equipment?
Mr. Chen: Shini has a high responsible and professional R&D team whose inputs have contributed tremendously to the company's various innovations. We also have our efficient production department with advanced production system and aftersales services department which satisfy the needs of customers. All these various departments combine towards a general goal to manufacture quality auxiliary equipment for our customers.
IRNA: To date, how many facilities or plants does Shini have? Where are these plants located and what specific products do they produce?
Mr. Chen: To date, the Shini Group has established six production bases and one corporate technology centre globally. These are specialised in manufacturing plastic auxiliary equipment and Shini products consist of eight series, including drying & dehumidifying, feeding & conveying, dosing & mixing, heating & cooling, granulating & recycling, automation solution, systematic solution and system, the production facilities need to be highly efficient and utilise state-of-the-art technology.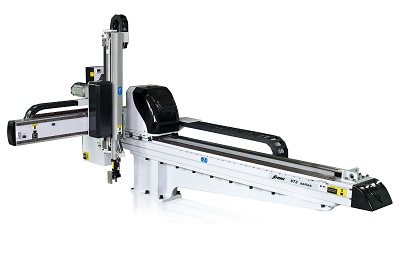 IRNA: With the opening of a new plant in the US, what are the other expansion plans of Shini for this year?
Mr. Chen: For 2015, the Shini Group will strengthen research in the production of more energy-saving models and precision equipment to satisfy the requirements of the market for these products.
Shini Plastics Technologies, Inc.
Tel: +886-2 2680 9119
Fax: +886 2 2680 9229
E-mail: shini@shini.com
Website: www.shini.com