BACKED by two decades of high-precision laser tube cutting, Rofin has introduced a new ultra-compact laser cutting system for tubes, the StarCut Tube SL.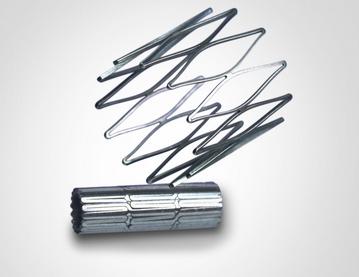 The system combines maximum productivity with the smallest footprint on the market, making it ideal for fine cutting. It uses StarFiber 180/320 FC fiber lasers to cut delicate structures with kerf widths of 15µm and below into a wide variety of established materials, including Nitinol.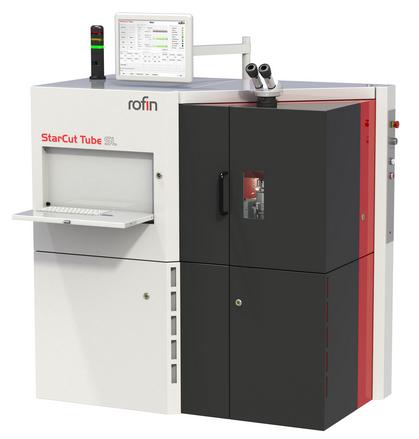 The
StarCut Tube SL
has a cast mineral base for maximum stability and density, and optimal vibration-damping. It can support an automatic tube loader, a customer-tailored automatic part removal, or sorting stations on request.
Designed for space optimization, the ultra-compact system measures only 1,340mm wide and 700mm long, including all components and ancillary parts. With production and maintenance requiring access only from three sides, it can be placed directly against the wall or another system.
The StarCut Tube SL's water management feature sets a new standard. Unlike several applications that require the tube to be flushed with liquid during the cutting process, the StarCut Tube SL's cast mineral setup with no joints provides an absolutely water-tight working chamber with an integrated sink. The housing has a circulating pump and filter unit. The flow rate is computer-controlled and monitored, and can be logged for process validation.
For a customized configuration, the system can be equipped with Rofin's new Human Machine Interface (HMI) Pro. This integrates all user interfaces needed during normal operation on a single screen, making all data on system status and production progress clearly visible regardless of the component being processed. It also integrates separate user interface screens to control the laser, CNC, and accessories Predefined fields limit user input and parameter modification.
Rofin designs and produces all critical components from mechanical engineering, laser source production, cutting optics, and user interface, for the StarCut Tube SL. The single source makes system fine-tuning and maintenance fast and easy.
Encuentra zapatillas de la talla 36 a la 40 para Mujer