As the coronavirus pandemic threatens to put the global economy into a prolonged recession, various industries brace themselves to survive the turmoil and emerge from the challenges. As one of the fastest growing markets, Southeast Asia, has not been spared with industries in the region struggling to operate amidst many obstacles.

We had the chance to get the opinions of Joey Roi Bondoc, Head of Research at Colliers Philippines, on the impact of the coronavirus pandemic and how countries in Southeast Asia are responding, as well as on the role of single-use plastics in the wake of a global health crisis.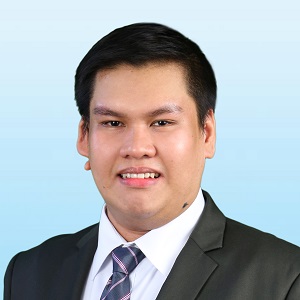 Mr. Joey Roi Bondoc, Head of Research, Colliers Philippines

As we all know, the World Health Organization (WHO) has declared Covid-19 a global pandemic. In your views, how are countries in Southeast Asia responding to this crisis?
Mr. Bondoc: Let me start with the WHO mentioning that the coronavirus has probably peaked in China but China has now started to normalise. We, from Colliers International, believe that if the virus peaks in the first quarter of 2020, then business operations will probably normalise in the second half of 2020. Unfortunately that is probably the case for China but in other parts of the world, the crisis has yet to peak especially in Southeast Asia – so you're now looking at the Philippines, Singapore, Indonesia, Thailand and how these countries are responding to the crisis.

The Philippines, Singapore, Thailand, Indonesia and Malaysia in particular have high coronavirus cases and the figures may have yet to peak and the number of tests would need to be increased in these countries for the government, central bank and for private businesses to be able to control the spread of the coronavirus. At this point, some cities in Southeast Asian countries are still on lockdown. For example, Metro Manila and the rest of the island of Luzon in the Philippines are on community quarantine and business activities are still restricted. But countries can't really afford to be on a lockdown for much longer period because businesses will crumble, the government won't be able to provide for the needs of the public. Containment is necessary so that businesses can go back to normal operations, people can go back to work and government can pursue its projects.

Given that scenario, what do you think are the impact of this pandemic to the region's key industries such as packaging, automobile, medical, electronics/electrical and other important sectors like construction?
Mr. Bondoc: For a lot of industries - such as pharmaceutical, biotechnology, food & beverage, and packaging - we might see a spike moving forward because we see a lot of deliveries. We see rising demand for logistics, for pharmaceuticals. We see a lot of biotechnology companies expanding or wrapping up their production. Unfortunately, the problem here is logistics because some cities might be implementing lockdown so it's really difficult to reach certain cities in a country. Given this scenario, the manufacturers as well as logistics players should have clear communication with the government and ensure that all things move more smoothly, especially that we're seeing a spike in demand for all supplies such as packaging, plastics, even for biotechnology and pharmaceutical products.

In fact, this crisis presents an opportunity for manufacturers, for logistics players in general, because the demand for all packaging types such as plastic materials are really rising now. But I think that the problem is the logistics and the lockdown that are being implemented in some cities in the Asia Pacific region and other parts of the globe so those that are into manufacturing of packaging, plastics and even from other manufacturing sectors should know, then start positioning themselves now into the market especially because once the situations normalise, we will definitely see a spike in demand, and that is something that the manufacturers should seize or maximise moving forward.
Many countries have imposed limit on single-use plastics. Given the current health crisis, what do you think is the key role played by the plastics industry now?
Mr. Bondoc: The plastics industry plays a big role especially now with the health crisis. There is a greater need for plastics, single-use plastics for packaging. Other than for medical supplies, home deliveries now have really surged and the demand for disposable items heavily increased because during this time we really need convenience. Hence demand for single-use plastics is at its peak now so again this crisis might have a long-term impact on the manufacturing sector for plastic packaging.

Thinking in near term, we're seeing opportunities especially with surge in demand right now for food, medicines, etc. I think what the government needs to do now is perhaps loosen it restriction on single-use plastics, expand the education and the monitoring as the people need to be more careful on how to dispose single-use plastics because we really need this kind of convenience now that the single-use plastics provide while a lot of communities are on lockdown. It's not really in terms of banning, as we all benefit from single-use plastics, but just a matter of regulating the people on how to properly dispose single-use plastics.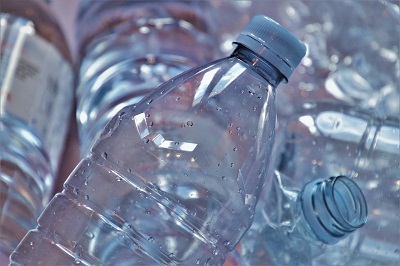 Do you see some bright spots for technical conferences like those offered by Ringier Events going online under the present situation?
Mr. Bondoc: Definitely, we at Colliers International, have also been holding a lot of webinars for our clients. There's real opportunity for Ringier Events to maximise all these online teleconferencing platforms because it really reaches a wide spectrum of your audience, potential clients and I believe that this is a way to go.

There might be some instances when person to person interaction matters so you can probably have those live conferences, big conferences in Shanghai or Beijing. At some point you will still be needing interaction to other clients especially those who really require more accurate or intensive information than those they get from the speakers. What's important also is to maximise this online teleconferencing because in the office sector for instance, commercial leasing, we have what we call flex and core. So while you have employees working from home or on their flexible workspace, there are some working on a traditional office setup I think you can also do that. You can also hold a traditional conference in a hotel for one or two days but you can split your conferences, you'll probably move some online.

With the spread of the coronavirus still uncontrolled and people fear for their safety, you can hold more teleconferencing. It's really a very insightful way of sharing information, of disseminating knowledge, and touching base with your clients, and potential guests in your future conferences. You may use this online conferencing by building up your marketing efforts and when all this coronavirus pandemic issue stabilised then perhaps you can go back to your regular conferences held in hotels but I think both platforms can compliment each other. So your online teleconferencing can compliment your traditional conference setup. This is how you both maximise your traditional conferencing versus your new and interesting online conferencing under the present situation.