A STRATEGIC geographic location and strong global presence make Indonesia a prospective investment destination for many food & beverage companies. Indonesia comes only after China and the United States as leading destination for Foreign Direct Investment (FDI). The food industry contributes around 14% to Indonesia's investment performance.
Indonesia is also the fourth most populous country in the world and remains one of the strongest economies in Southeast Asia.
The food and beverage sectors continue to grow as a result of the country's rising income and increased spending by the middle class which numbers 30 million out of a total population of over 248 million. Real growth in gross domestic product (GDP) was 5.9% in 2013, and was forecast to rise to 6.4% in 2014.
About 64% of total GDP comes from domestic consumption which helps Indonesia to buffer external exposure. Average expenditure for food per capita is 50.66%. Of this, processed food contributes 13.11%.
Food and beverage consumption for 2014 was estimated to reach more than 9.1%. Compound annual growth rate (CAGR) forecast for 2013 to 2018 is over 9.4%, according to the Business Monitor International.
The Indonesian processed food market is dominated by some large local companies. The challenge for the industry is to reduce dependence on imports in order to keep prices down and to build up local brands for local consumers as well as the ASEAN.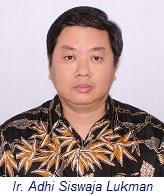 In this interview, Ir. Adhi Siswaja Lukman, chairman of Indonesia Food & Beverage Association (
GAPMMI
or
Gabungan Pengusaha Makanan dan Minuman Indonesia
) provides a snapshot of the food & beverage market in Indonesia and shares expectations on the
ASEAN Economic Community
.
What are Indonesia's strengths as a food exporter?
Indonesia might be a strong food exporter for particular major products, in terms of processed food products, such as instant noodle, coffee, etc. This is mainly because of the uniqueness of Indonesian products and large volume of production and demand. However, Indonesia was not very strong in the export of processed food products in 2013 seeing the fact that our trade balance was still negative US$1.6 billion. In 2014, our trade balance trend showed some improvement but until May 2014, our trade balance was still negative $264 million.
What are the areas for improvement to help the local industry grow?
Indonesia still imports a lot of raw materials for the food industry and semi-processed food. So, it is important to strengthen the upstream and intermediate products to make us more independent. Government support, particularly the harmonization of technical regulations, and policy is still needed to support small and medium enterprises (SMEs). It is also important to improve our food safety standards, especially for SMEs. If we can achieve these, I believe we can help local industry grow further.
Because Indonesia has a big coastline – the second largest in the world (with 104.000 km and 13.000 islands) – we still need to improve our logistics system to distribute products fairly and evenly all over the country. Indonesia logistics cost is about 27% of our GDP, which is the biggest in the ASEAN. We still need investment to improve logistics, especially to reach the eastern part of Indonesia which is quite lagging compared to the western part of the country.
Please tell us more about the country's import and export business.
In ASEAN, Indonesia, Thailand and Laos have bigger import than export quantity. While other countries like Malaysia, the Philippines, and Cambodia have a positive trade balance.
In 2013, our export figures increased from $5.1 billion in 2012 to $5.7 billion in 2013. Meanwhile, our import figures also increased from $6.7 billion in 2012 to $7.3 billion in 2013. So, overall, our net trade balance was still negative at $1.6 billion in 2013.
We hope, in 2014, we can make some improvement, because up till May 2014, the trend was showing improvement although it is still negative at $264 million.
What is the estimated number of manufacturers in food & beverage?
In 2013, Indonesia had 5,852 (food) and 348 (beverage) medium to large enterprises.
The numbers have increased by about 3% in food and 1% in beverage, from 2012. For SMEs, there were 1,167,541 for food and 47,471 for beverage. These figures have increased by about 24 % in food and decreased 12% in beverage, from 2012.
The food and beverage industry is worth IDR 942 trillion in terms of gross output. Overall, these sectors contributed 7.42% to Indonesia's GDP or around 36% to non-oil industry sector, in 2013. Java Island, as the most populated island in Indonesia, contributes 58% of the total GDP.
What are the leading export products and top brands?
Indonesia exports a lot of vegetables and cooking oil, as these are our second-top export products from Indonesia.
Based on the Indonesia Top Brand Award for Indonesia Food and Beverage Local Brand in 2013, there were 39 sub-categories for each product: nuggets, sausage, ice cream, cheese, chocolate sparkle, cereal, jam, seasonings, instant seasoning, fried chicken flour, coffee, chocolate bar, mineral water, syrup, bread, beer, bubble gum, fermented milk, corn flour, pregnancy milk, tea, honey, chips, cassava product, canned fruit, sugar, low fat sugar, sardine, diet milk, milk, instant porridge, soy milk, snack bar, biscuit, oatmeal, instant rice noodle, brownies, and candy.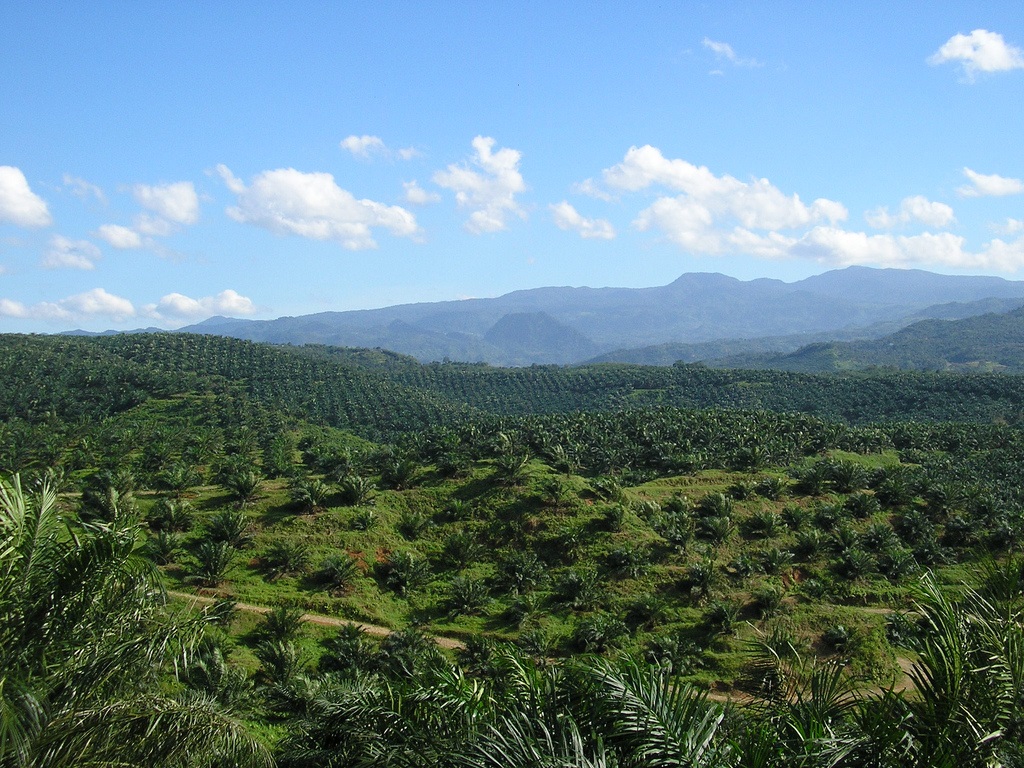 The world's largest source of palm oil, Indonesia produced roughly 25 million metric tons in 2014, of which 21 MMT
were exported to China, India, Malaysia, Singapore and the Netherlands, according to the Indonesian Palm Oil
Producers Association (Gapki) and Indonesian Ministry of Agriculture
In 2014, four more sub-categories were added, namely cat food, egg noodles, kurma (date palm), and kuaci (sunflower seeds).
In 2014, the top local brands for each category still dominated. The most competitive sub-categories were: nuggets under the brands Fiesta, Champ and So Good; coffee under the Granita and Nescafe brands; instant seasoning from brands like Indofood, Sasa, and Sajiku; and fried chicken flour from Sasa, Sajiku and Kobe.
Is Indonesia ready for ASEAN integration?
ASEAN Economic Community (AEC) has been agreed and it must be executed, whether or not we are ready. For our medium to large-scale companies, because of their capacity and capability, I can say that they are ready. However, SMEs are still not ready. This is mainly because most of them do not have legal identity or the capability to produce to industrial scale. The lack of knowledge on food process, innovation, and food safety regulations hinder growth. In support of SMEs, we, as an association, together with government, still have to work on a provision of legal identity; provide mentoring; assist in technology and innovation; and also help SMEs get market access.
Each country in the ASEAN follows a different set of rules as they undergo the process towards harmonization in the context of AEC in 2015. To name a few: variance in mandatory and voluntary requirement; difference in minimum and maximum for vitamin; variance in tolerance level for nutrient; and the varied daily reference values for nutrients.
We already have some standards for ASEAN harmonization, including the ACFR (ASEAN Common Food Control Requirement) and the ACPFCS (ASEAN Common Principles of Food Control System). These provide a common set of guiding principles for the establishment of food control systems in ASEAN member states, taking into account the WTO's SPS and TBT Agreements supporting international trade. We already have AFRLs (ASEAN Food Reference Laboratory) and AFTLC (ASEAN Food Testing Laboratories Committee) to monitor and coordinate food testing activities. The six AFRLs include GMO, Food Microbiology, Mycotoxin, Veterinary Drugs, Pesticide Residues, Heavy Metals and Trace Elements.
Indonesia itself already has regulations and standards on Food Contact Material. They are Regulation HK 03.1.23.07.6664/2011, while plastic standard is based on JETRO, 2011, 21 CFR part 176,177 and EU Regulation 10/2011.
Air Max 90 SACAI