BITE-SIZED portions of food in steamer baskets, China's well-loved dimsum is popular in many parts of the world. In countries like Malaysia, Brunei and Indonesia, Halal certified dimsum is quite common, with chicken as the main ingredient. This traditional food has even evolved to what is called 'street dimsum.' In Surabaya, Indonesia, the owner and chef of e Manan Dimsum, Abdul Manan is said to pioneer street dimsum in the city. Established in 2011, it now has 14 franchise outlets across Java and Bali.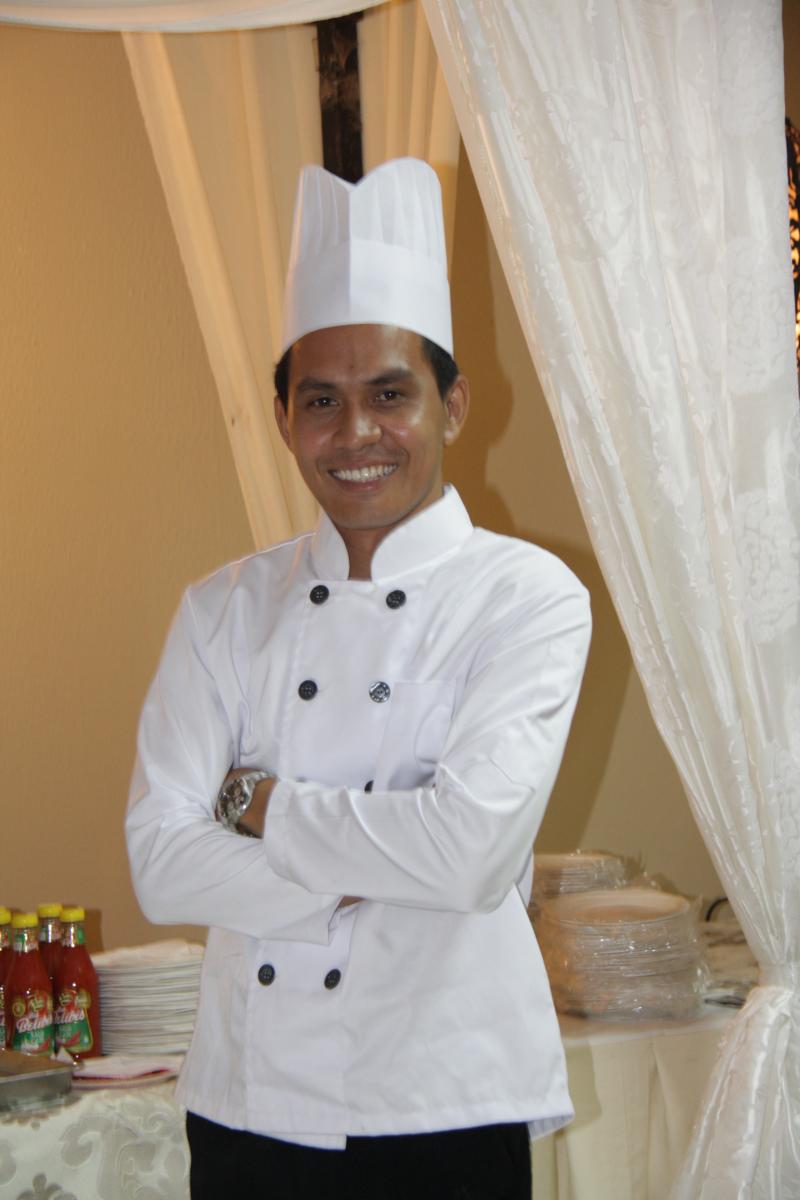 Was it always your dream to open a dimsum business in Indonesia?
At first I knew nothing about dimsum and cooking. My educational background was not even a chef or hospitality. I had worked in various jobs such as the salesperson, working at the watch shop, etc, before I found the related job with cooking.
My career in dimsum started in 2003 when I was working as a dishwasher in a popular restaurant in Surabaya, Indonesia, and finally promoted as the cook in dimsum section by the chef in that restaurant. Since then, I've worked so hard and tried my best to learn about cooking, and got the knowledge about dimsum menu and making.
In order to learn more and get more experiences, I moved to another restaurant in Surabaya where I met Chef Aon from Malaysia, who was satisfied with my work and achievements. He finally decided to establish a restaurant in Malaysia and bring me there with him. Unluckily, I got sick and came back to Indonesia.
After a while, I was looking for another job in the restaurant and worked there for two years before I finally decided to be an entrepreneur in 2011.
With a friend, I opened the small-scale 'street-dimsum' outlet in Surabaya. From selling only 50 portions a day, it became more crowded until we could sell around 500-700 portions a day due to good taste and quality. Along the way, I had some arguments with my partner and we finally split nicely after 7 months working together. After that, my business has evolved so much until 'e Manan Dimsum' was officially launched with a new branding.
Now, we have total 40 staff and several branches in Surabaya, Gresik, Malang, Madiun, Jombang, Jogja, Lumajang, Jember, Bondowoso, and Bali. Our franchise outlets are also located in Jakarta, Bandung, Semarang, Surabaya, and Bali.
How many types of dimsum are available from e Manan Dimsum?
Now we have 22 Chinese variants menu, including siomay, wotiek, hakau, Shanghai dumpling, fried shrimp dumplng, spring roll, toufu, solongpou, chicken feet, cakwe, pao, etc. We also have three menus to develop in the future. Basically we sell all the common types of dimsum, as long as we can get the fresh ingredients in Indonesia. All products are Halal and made by professional dimsum chefs.
Among those, what do your customers usually prefer?
Top selling products are siomay, hakao (shrimp), chicken feet, and both steam and fried dumplings. From these, you can see that they prefer the common savoury dimsum, both steam and fried ones.
Where do you source raw ingredients and what do you use for flavoring?
We buy everything locally, except for some flours to add the texture for the meat, and sesame oil. These products have some special ingredients and are not available in Indonesia. We use natural salt, sugar, pepper, and some homemade sauce. We also add Chinese spices for particular dish, such as Angsio to soak the chicken feet during an hour to make the meat soft and tender.
What texturizers and other ingredients are used to improve the texture of meat?
We import some special flour to improve the texture of the meat. The flour contains special ingredients and we cannot find it in Indonesia.
How is freshness and quality maintained for fresh/frozen products?
First, we freeze the items to deliver, and limit the delivery duration: if we deliver at 5pm, it will arrive at the destination at 8am; or if we deliver at 12pm, it will arrive at 6am. In this way, the items will be stored as quickly as possible back to the freezer to maintain the freshness of the meat.
Second, items out of freezer should be sold within one week, while items inside the freezer can be kept for a maximum of one month. To follow this procedure, each outlet should carefully set its ordering point according to their forecasted sales.
CAMPO