With subsidiaries and representatives in more than 40 countries and areas, drom embraces business and employees around the world. As an enterprise with a global vision, drom set its eyes on China market which had great potential and established its China subsidiary in Guangzhou in 2004. Based in China and supporting the whole Asia Pacific region, drom China is now the production and creative center of drom in Asia Pacific.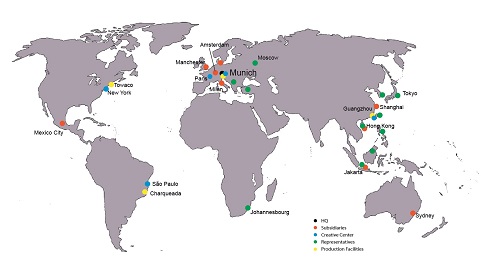 drom Worldwide
In recent years, drom China has faced the challenge of insufficient working space and production capacity because of the acceleration of business expansion and the continuous introduction of professionals. To tackle these problems, drom China has introduced two new full-automatic production lines, as well as built a new stylish office building.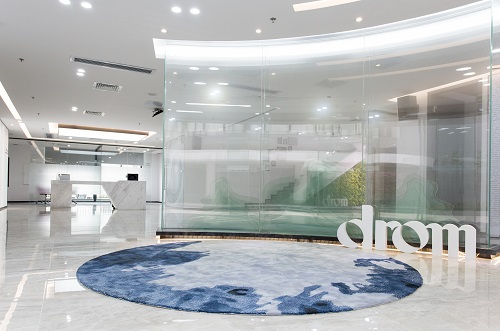 drom China New Office Building
[Introduce the most advanced production lines in the fragrance industry to boost production capacity]
drom China has achieved a great improvement in productivity based on the most advanced dosing technology currently in the global fragrance industry. The extraordinary cooperation of the two brand new production lines with the existing one has increased production capacity by 2-3 times.
One of the intelligent production lines is introduced from Switzerland and developed collaboratively by drom fragrances and the leading machinery manufacturer in Switzerland, equipped with the full-automatic dosing system. drom China is also the first enterprise in Asia that applies it into practice.
The merits of the production line:
*Automatically implement the functions of transformation of volume and weight, measurement of temperature and exclusion of bubbles
*Effectively reduce time and labor cost brought by precise dosing with the highest precision of 0.01g for single dose
*Precisely meet the different dosing requirement of fragrance raw materials by seperating them into dosing modules at room temperature or constant temperature of 40℃ according to their characteristics
*Enable to dose up to 300 fragrance raw materials simultaneously
*Save time from 30% to 70% depending on the different characteristics of the fragrance materials, in contrast to the traditional linear production flow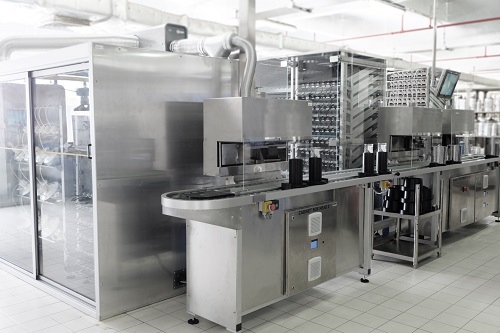 Intelligent Full- Automatic Dosing System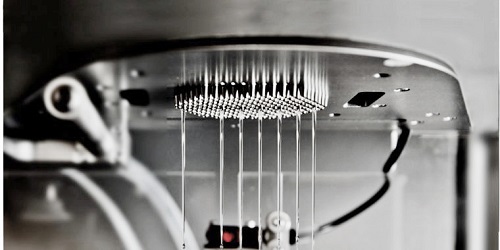 Automatic Dosing Module with Syringe
Besides the new production line introduced from Switzerland, drom China has also introduced another production line from Netherlands, an upgraded version of the existing one.
The upgrade:
*Equip with dual motor drivers as well as double-row dosing valves to boost the dosing speed by 30%
*Improve the vehicle design to make two dosing vehicles work simultaneously, so as to speed up the production
*Equip with contamination prevention device to better prevent fragrance materials from being cross contaminating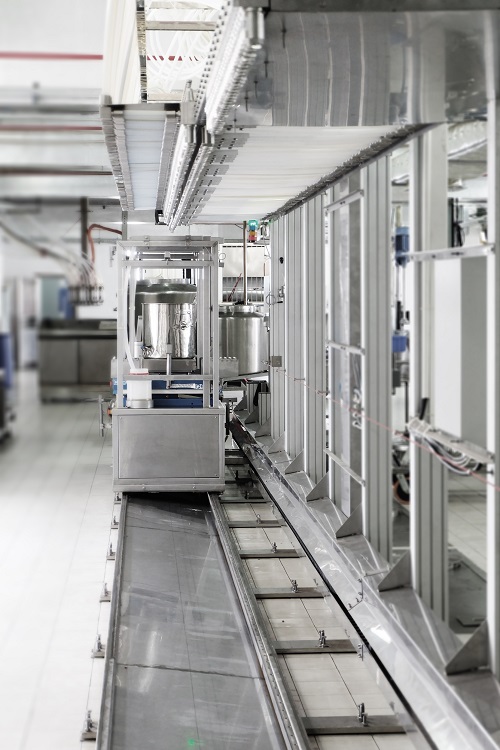 Upgraded Double Motor Driver Double-Valve Dosing System
Upgraded Double-Row Valves
[Expand new and distinctive office building to reveal corporate philosophy]
drom China has adopted a simple but modern industrial style in terms of the design of the new building, committed to create a more comfortable working area as well as more pleasant office atmosphere.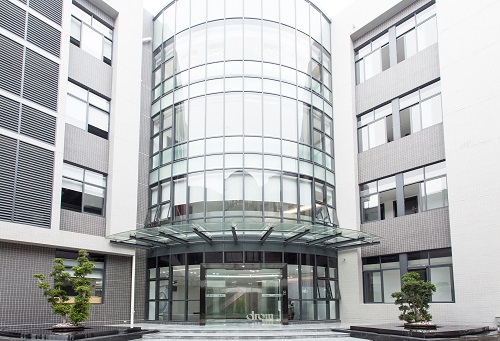 New Office Building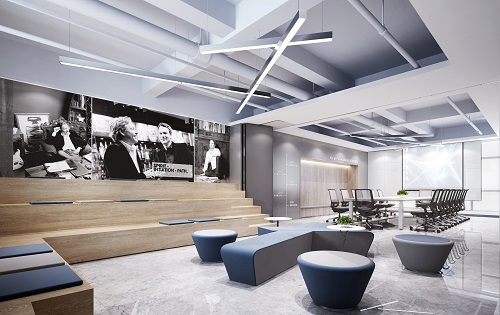 Open Discussion Space & Main Meeting Room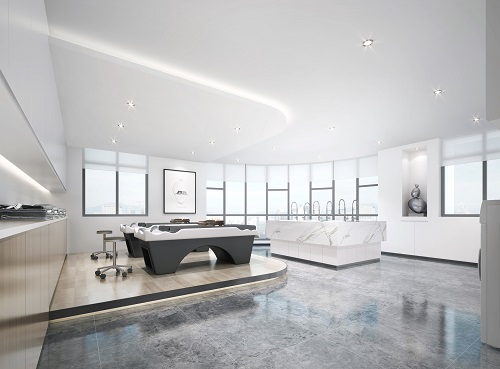 Fragrance Test Room
Test for fragrances of personal care, fabric care and air care with professional equipment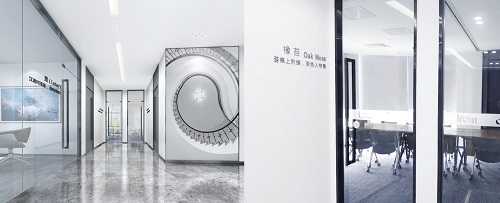 Meeting Room – Lotus & Oak Moss
Named after classic fragrance raw materials with artistic Chinese poetry interpretation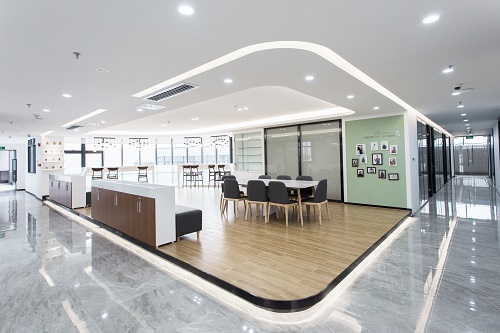 Fragrance Evaluation Area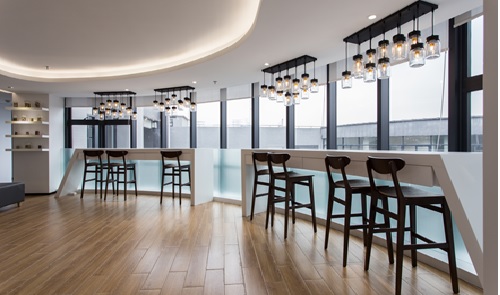 Open Staff Resting Space
drom fragrances has demonstrated its distinctive characteristics as a long-history family enterprise through its internal corporate culture as well as external development concepts. According to Dr. Ferdinand Storp and Dr. Andreas Storp, the third generation of the Storp family who manage drom fragrances now, drom always tries its best to ensure products that meet customers' requirements by taking advantage of its competitive modernized production strength. And drom's goal since established has been to design amazing scents through a unique combination of outside-the-box creativity, up-to-date trend insight and high-quality materials.
Air Jordan VII 7 Retro Championship