NATURAL, zero-calorie sweeteners, once reserved to a healthy-eater cult following, have become extremely popular mainstream natural substitutes taking the place of artificial counterparts such as Splenda, Equal and Sweet-n-Low for coffee, tea and now even for cooking and baking. Today, consumers are demanding these natural substitutes to meet their healthy dietary desires and in turn as are also demanding this natural non-chemical approach as part of the beauty diet as well.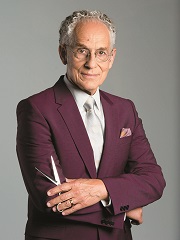 Once an ingredient has been deemed unsavory in the marketplace so goes the consumer. In other words, a product with any now-considered harmful ingredients doesn't stand a chance whether or not the science behind it really substantiates that negative perception. A battle that can rarely be won by any manufacturer no matter how attractive the packaging or how overwhelmingly natural, organic or beneficial the rest of the formula is. We have always prided ourselves in taking a natural and organic ingredient approach to product creation. My Tela Beauty Organics by Philip Pelusi line is USDA Certified Organic. And my P2 by Philip Pelusi product line is up to 80% natural and enhanced with Certified Organic Herbs. Over the years we have striven for even more natural and organic ingredient options to replace those that only had been available in a "not so" natural form.
The good news is that science has advanced so options for finding natural substitutes in hair care creation have increased exponentially. In other words, my "Truvia" options have greatly expanded therefore helping to meet the needs of what I see as an ever increasing consumer demand for natural ingredients in their beauty products instead of chemicals. And the most exciting aspect of this type of approach is two-fold. Not only does it meet the desires of today's natural-oriented consumer but there are also enormous benefits to the hair, scalp and body with these new natural replacements.
Natural Silicone Alternative
One of the more recent additions to the list of ingredients with negative consumer perceptions is "Silicone." Forms of Silicone such as Dimethicone, Cyclomethicone and Dimethiconol all fit under this umbrella. At one time, Silicones were considered a good option, serving as protective moisture barriers to the hair.
Two of my most prominent natural substitutes for "Silicone" are my new Hydro-charged Pelusi Ceramide and Certified Organic Baobab Seed Oil. Both benefit every hair texture so they are replacing "Silicones" in every formula for which they are compatible.
The benefits of our Certified Organic Baobab Seed Oil far outweighs those of Silicone. It is a cold-pressed oil rich with Vitamin D3 and Palmitic, Linoleic, Oleic, Alpha Linolenic and Stearic Acids that nourish and moisturize hair and scalp without weighing down hair's volume. Organic Baobab Seed Oil also helps reduce frizz and creates shine. We selected an organic, hand-picked Baobab Seed Oil from sustainably sourced, small community farms where the Baobab Tree grows most often in Africa and Brazil.
Another one of my natural substitutes for "Silicone" is my new Patent-Pending Hydro-Charged Pelusi Ceramide Complex. We consider it a huge cosmeceutical breakthrough. This potent strengthening and moisture-binding, plant-derived ceramide complex helps repair damaged sites in hair fabric and scalp to dramatically restore hair to its healthier state, leaving hair feeling renewed, stronger, silky, shiny and lustrous, therefore being enormously more beneficial to the hair and scalp than "Silicone" while still helping to smooth the hair's surface, trap moisture and help prevent heat damage.
The ceramides in this proprietary blend help renew hair by binding to damaged sites in hair fiber to help keep cuticles tightly intact while also penetrating and replacing missing lipids making hair appear shiny and lowering porosity for better protection against heat and chemical damage. It helps prevent damage in longer hair and as hair grows longer and helps maintain the moisture retention abilities of the scalp and hair by forming a protective barrier to help resist damage from damaging factors such as color, chemicals, thermals styling, and environmental conditions.
Substitutes for Synthetics
Another seemingly harmful or unnatural ingredient are Sulfates. And although it is really the formula in its entirety that effects the hair either positively or negatively, Sulfates for the most part now take the blame for hair color fadage. To replace Sulfates and to further benefit the hair and scalp of our clients, I created a natural substitute that would not only more gently cleanse the hair and scalp but also provide a myriad of other benefits. My proprietary natural cleansing blend is called Sugar Cane Cleanse. It is comprised of Sugar Cane, Sugar Maple, Apple and Bilberry. These gentle hair and scalp cleansers are also mild scalp exfoliators. As fruit acid extracts buffered to the same pH as the acid mantle of the scalp, a pH of 5.5, they help reduce oiliness and have been used for years to exfoliate surface dead skin cells from the face and body. In addition, our Sugar Cane Cleanse can be added to a variety of formulas just to contribute its color protecting and strengthening effects.
Synthetic dyes and fragrances are something we removed years ago but recently changed to an Allergen-free version of our White Tea and Thyme Luxury Fragrance. This was important not only to further eliminate a problem present in most fragrances as this fragrance also meets our highest standard as it is free from allergens, improving the quality and safety of the product to the consumer and the environment. This fresh clean scent also revives the senses.
Hydrolyzed Wheat, Soy and Corn have always been considered natural plant derived proteins that help strengthen the hair. I replaced these ingredients with a more consumer-friendly Gluten-free Wheat, Soy and Corn version of these ingredients. These Gluten-free substitutes retain all of the hair and scalp benefits as their non-gluten-free counterparts but with none of the negative effects or connotations of gluten. They are substantiated as a complex of vegetable sourced protein hydrolysates that strengthen hair fibers, making them more resilient, by adhering to broken keratin sites in the hair helping to fill out an otherwise weaker and limper stand.
Paraben preservatives are another ingredient we have replaced with a more consumer and eco-friendly preservative system. There is no getting around the need for some sort of preservatives in an almost entirely natural and organic product but we have lessened the negative connotations of Parabens by removing them from formulas.
I also firmly believe in the negative effects of aerosol products and committed to having never created either an aerosol hair spray or mousse. As a stylist myself, I never wanted to be breathing in those toxic fumes all day in the salon and of course wanted to also protect my staff, clientele and the environment as well. So instead I created mist-application holding sprays. The ingredient structure contains a Specially Denatured Alcohol instead of creating aerosols that contain hydrocarbon propellants that can be dangerous. The alcohol in these formulas begins to evaporate the moment it leaves the dispenser and then turns the liquid spray into a lightweight mist holding spray. And although it was tough selling this idea during the 70's and 80's, now it is seen as an extremely popular choice over aerosols.
And lastly, although water is definitely not considered unnatural, we also found what we feel is a more beneficially natural ingredient. So wherever possible, water was removed from formulas and replaced with an Organic Aloe as the solvent. Organic Aloe produces miraculous benefits to the hair and scalp including healing and soothing effects as well as super moisturizing and slip properties to the hair that prevent mechanical and heat styling damage.
Philip Pelusi (www.philippelusi.com) is an internationally recognized stylist, photographer and product artist. Having gone from one salon to 13 locations as well as a magnificent industry centerpiece in New York City, he has created a philosophy, two product lines, P2 by Philip Pelusi and Tela Beauty Organics by Philip Pelusi and systems for success. Mr. Pelusi has created and trademarked, within the industry, the phrase "A Cut Above The Rest" to coincide with his creation of the registered Volumetric haircutting technique around which he built his empire.
This article, originally published in HAPPI as "Sweet Substitutes", has been edited for our readers in Asia.
Air Max 2018 Dunk SB