AN increasing number of beauty products, especially within the hand and body lotions and sun care categories, are being packaged in spray form. The growing popularity of spray formats is due to their easy application process, product packaging that allows for an even spread, and claims of a quicker absorption rate.
"In general, these products are preferred by consumers only if the packaging is built in such way that the product spreads evenly," said Prashant Sharma, project manager of
Kline's Consumer Products Practice
in Gurgaon, India. Here's a look at some recent launches in the United States utilizing the benefits of sprays.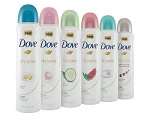 Sweat Buster
– Dove Dry Spray Antiperspirant goes on instantly dry while offering the brand's signature moisturizing technology. The collection provides 48-hour odor and wetness protection and is available in a wide variety of Dove fragrances such as Nourished Beauty and Cool Essentials.

Freshen Tresses
– Moroccanoil Dry Shampoo is designed to absorb oil and product buildup without leaving behind powder. Featuring natural volumizing and deodorizing agents, as well as a UV filter and a hint of signature fragrance, Moroccanoil Dry Shampoo in Light Tones or Dark Tones delivers a clean finish.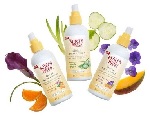 The Bee's Knees
– Burt's Bees Sheer Body Lotion is billed as a lightweight moisturizer formulated with safflower oil oleosomes, which are clinically shown to smooth and hydrate. Variations include Violet & Mango, Cucumber & Aloe and Clementine & Calla Lilly.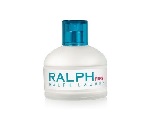 Sweet & Sparkling
– Ralph Lauren Fragrances' Ralph Fresh is inspired by a sparkling sorbet cocktail. This floral citrus 100ml fragrance is a mix of zesty lemon, sweet magnolia and chilled watermelon.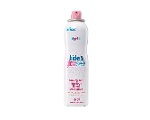 Tan yet Firm
– Bliss presents Fatgirlslim Hide & 'Glow' Sleek Firming Tinted Body Spray. Peptides and caffeine clinically firm and tone skin with use over time while light diffusers add a soft veil of color. Vitamin E and maracuja oil moisturize and soften.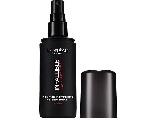 Pro Style
– L'Oréal Paris Infallible Pro-Spray and Set Makeup Extender Spray is the first professionally inspired mist-and-fix spray that keeps makeup looking finished. An air-light micro-diffusion mist captures the vibrancy of "just applied" makeup, while Shine Defy Blotting Spheres control oiliness. (MELISSA MEISEL, Associate Editor,
HAPPI
)
This article was originally published in HAPPI as Pump It Up
Air Max 95 Essential