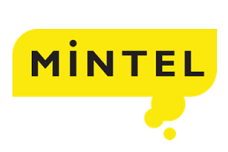 AS the number of consumers living urban lifestyles continues to grow around the globe, it seems that many are turning towards beauty products to protect themselves from the impact of pollution. Indeed, this is particularly the case in the Asia-Pacific region, as new research from Mintel reveals that between 2011 and 2013 there was a 40% rise in the number of beauty and personal care products launched carrying an anti-pollution claim. This has raised APAC's share of global beauty and personal care launches holding anti-pollution claims from 22% in 2011 to 27% in 2013.
Furthermore,
Mintel
research shows that many consumers are looking to wash away the effects of their surroundings in particular, as the number of soap and bath products launched in the APAC region carrying an anti-pollution claim grew 63% between 2011 and 2013. In addition, hair product launches carrying anti-pollution claims have grown 61% while skincare launched with anti-pollution claims grew 46% over the same time period.
In her presentation ''Protection – Shielding against the Impact of Pollution, Stress and UV'' at
in-cosmetics Asia
last year, Emmanuelle Moeglin noted the expansion of beauty products that shield from its effect across regions, categories, occasions, ages and gender."As the APAC region has showcased such a high increase in beauty product launches containing anti-pollution claims, it shows that companies located in this area are listening to and answering consumer demands for this benefit," remarked Ms. Moeglin, who is Global Fragrance and Color Cosmetics analyst at Mintel.
Global Rise in Anti-Pollution Products
While the APAC region has seen particularly strong growth of anti-pollution beauty products, this claim has also posted strong growth globally. Between 2011 and 2013, there was a 10% rise in the number of beauty products launched carrying this claim around the world. Of such products, there was a 60% rise in the number of soap and bath products launched with this claim, a 31% rise in hair products with this claim, and a 22% rise in skincare launches carrying this claim.
Clarins Eye Quartet Mineral Palette features an anti-pollution active ingredient to defend the eye contour against free radicals
Although demonstrating smaller growth in comparison to other categories, skincare products are still the most likely category to carry an anti-pollution claim, with 3.7% of skincare products launched globally in 2013 holding this, up from 3.2% in 2011. Moreover, there are a growing number of eye care products being launched carrying an anti-pollution claim with 7.2% of eye-care products launched so far in 2014 carrying this, up from 3.9% in 2012.
In addition, Mintel's research has also revealed an increase in the number of skincare products launched with a UV protection claim. Whilst 13.6% of skincare products launched globally carried a UV protection claim, this rose to 15.4% in 2013. Looking forward, the popularity of this positioning looks set to continue to grow as 16.4% of skincare products launched globally so far in 2014 offer UV protection.
Finally, Mintel has identified growing consumer awareness of pollution and emissions to be a key trend and a key media focus in 2015. With urban residents growing by 60 million annually and the global urban population set to double in 2030, pollution will remain the world's biggest environmental health risk. One of the most hazardous air pollutants is PM2.5 – fine particulate matter less than 2.5 micrometers in size – that cause asthma and heart attacks, and have been linked to extrinsic aging
"The cosmetics industry in particular has been awakening consumers to the immediate, visible, personal effects of pollution. As a result, we can expect protective claims against PM2.5 and others to grow in product marketing in skincare and cosmetics in general. In addition, consumers are already embracing apps that scrutinize a product's environmental credentials and we anticipate more brands to become increasingly transparent in the coming year," explained Richard Cope, Senior Trends consultant at Mintel.
New Launches for Anti-Pollution
Here we take a look at some of the latest product launches in this new sector, and their approaches toward anti-pollution.
Washing away pollutants is one common approach used by products with anti-pollution claims. Clarins Extra-Comfort Anti-Pollution Cleansing Cream claims that it is suitable for skin weakened by a polluted urban environment, with anti-pollution benefit as well as antioxidant and moisturizing ones.
Clarins Hydraquench Cream, on the other hand, claims the effect of anti-pollution via strengthening the skin's resistance and moisture barrier. It is designed to protect dry and devitalized skin against environmental aggression, fend off wrinkles and improve radiance with hyaluronic acid complex and an anti-pollution complex, including rhodiola, an antioxidant rich in gallic acid.
Similarly, Bourjois Bio Detox Organic Perfecting Powder taps into the language of "detox" when it comes to anti-pollution. It is formulated with chlorophyll to give the complexion oxygen and also to filter pollution, and linen powder to mattify skin.
Shielding and blocking out is another common approach by "anti-pollution" products such as those from Etude House, Shiseido and Helena Rubenstein.
Etude House Dust Cut Facial Mist is designed to protect the skin from harmful environmental aggressions by forming a protective out barrier.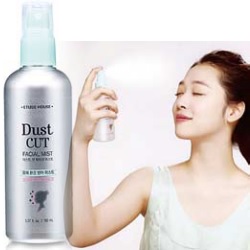 Shiseido SS Smart Shield SPF30/PA+++ is an active defense cream that shields against damages caused by UV rays and pollution without stressing the skin.
Helena Rubinstein Premium UV Anti UV-Aging Pollution 12h Moisture-Nude BB Base is said to hydrated and protected against UV and pollution.
Tackling urban lifestyle also works for anti-pollution claims. Tromborg Anti-pollution Serum prevents skin aging and protects it against "city stress". The product comes with an aroma therapeutic fragrance to provide active physical and therapeutic benefits.
Lancome City Miracle CC Cream Complexion Beautifier Daily Defense SPF40/PA+++ was tested in some of the world's most polluted cities, including Paris, Shanghai and New York. It contains anti-pollutant Detoxyl, adenosine and Vitamin CG to reduce wrinkle depth and the appearance of age spots and anti-dullness.
Task Essential O2 System Red Regenerative Treatment claims to combat stress and tobacco for men. It is based on oxygen molecules, vitamins and plant extracts to combat aging, pollution, stress and tobacco on men's skin. It contains ectoin, snow algae, concentrated hyaluronic acid and oxygen, and argan stem cells.
Last but not least, natural concepts is also used. Dr. Andrew Weil for Origins Mega-Mushroom Skin Relief range taps into the power of natural ingredients. It is designed to strengthen and soothe sensitive skin, instantly reduce redness, improve evenness and strengthen skin's skin barrier after four weeks, and offer a healthier and stronger skin after eight weeks.
What's Next?
What can we expect from products claiming protection against external aggressions? Three trends are summarized by Ms. Moeglin:
Claims – More specific anti-pollution terminology, specifying the source and chemical composition of pollution and backed by certification organizations will play a bigger role during the expansion of anti-pollution products across regions, categories, occasions, ages and gender.
Products – "Protective" ranges will start to address protection from inside-out, and such products will be in the format of topical, wearable and ingestible. And products offering under or top protective coating will also be on the rise.
Customized Protection – Devices, digital programs and mobile apps to measure daily air conditions and reduce users' exposure to pollution will increase, and these customizable products are positioned as "responding to daily environmental conditions."
Shop Women's Boots